Charles Fazzino has accepted commissions from some of the most prestigious corporations, museums, and organizations in the world. The City of Fort Lauderdale, the Mt. Fuji Museum, and The Home Depot have all turned to the artist to capture them for eternity with his wonderful 3D commissioned artworks.
Any authorized Fazzino art gallery can help you work with Charles Fazzino to create your own corporate fine art commission.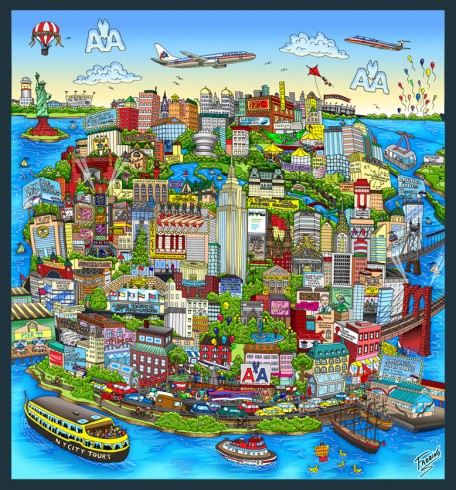 American Airlines: A Legacy of Service to New York
Commissioned by American Airlines
Gallery not found. Please check your settings.