Charles Fazzino is one today' premiere sports artists – widely recognized for his exciting, energetic, and detailed sports pop art images of events and venues around the globe. Having painted more than ten Super Bowls for the NFL and eight MLB All-Star Games, Fazzino has captured the world's imagination with his football and baseball art collections. In addition, he's delved into horse-racing with The Belmont Stakes, Auto Racing with the Indianapolis 500 and the Brickyard 400, Hockey with the NHL All-Star Game, Olympic Art and more!
Featured Sports Art Release: 2014 Major League Baseball All-Star Game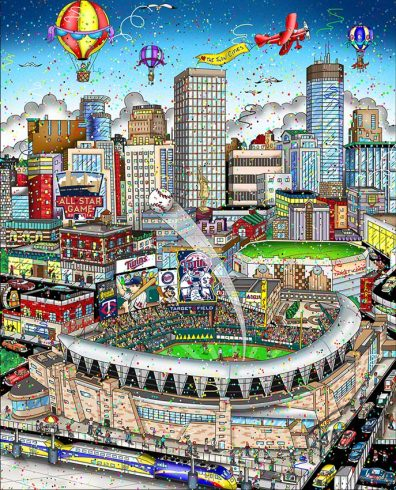 Super Bowl 48: New York/New Jersey
Gallery not found. Please check your settings.