You are cordially invited to meet world-renowned pop artist Charles Fazzino!
Renowned 3D Pop Artist Charles Fazzino Appearing at Wentworth Gallery in 
Boca Raton and Ft. Lauderdale, Florida!
Internationally acclaimed 3D Pop artist Charles Fazzino will make an appearance on Saturday, October 29th, in Fort Lauderdale and Boca Raton!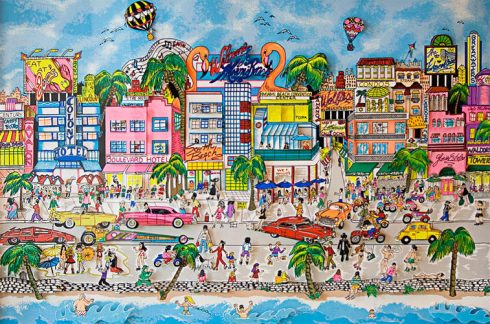 Charles Fazzino will be on hand to take photos, as well as sign new pieces, along with a selection of his other limited edition artworks. RSVP today!
Fort Lauderdale, FL Event Details
Where: The Wentworth Gallery, 819 E Las Olas Blvd
When: Saturday, October 29th, 2016
Time: 1 – 3 pm
Call for more information and to RSVP: (954) 468-0685
Boca Raton, FL Event Details
Where: The Wentworth Gallery, Town Center Mall
When: Saturday, October 29th, 2016
Time: 6 – 9 pm
Call for more information and to RSVP: (561) 338-08