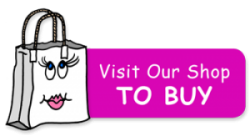 Charles Fazzino is proud to partner with premiere custom game maker, Winning Solutions, to create the world's first three-dimensional board games. They are sure to be a great conversation piece. Released in limited editions.
The 3D Scrabble World Edition combines the world's favorite word game with the unique three-dimensional pop art style of Charles Fazzino. Each visually striking set includes custom layered 3D Fazzino Scrabble artwork wrapped in the border of an elegant black wood frame with a tempered glass top. The board and pieces are also designed as one-of-a-kind game items, and include a set of oversized glass SCRABBLE tiles with fabric backing, deluxe scorebook with embroidered fabric cover, and four over-sized wood tile racks. The set also features a timer with customized wooden end caps for optional timing experience. This special edition collectible board game will be limited to only 2,000 made, and each one is hand-signed and numbered by Charles Fazzino.
Marrying the world-renowned artistry of Charles Fazzino, and the popularity and gamesmanship, 3D MONOPOLY®: The Fazzino New York Edition, is a one-of-a-kind, hand-signed and numbered limited edition collector's item. Note: Monopoly is SOLD OUT.