The 2016 Summer Olympic Games in Rio are well underway and Team USA is bringing home the gold (silver and bronze)! From the US Womans Gymnastic Team overall win to the US Mens Swim team Freestyle Relay domination, you can say Team USA is breaking records for sure.
Fazzino Spotting in Rio de Janeiro
Team Fazzino has been spotted all around Rio de Janeiro.  From the USA House to Deodoro Park, Ipanema Beach to Copacabana Beach, there is so much to see is such a short amount of time. We hope you are glued to your televisions if you're not here with us in Rio. The competition is amazing and the culture and people are just wonderful. We're having a great time and so are the athletes! Here are some photos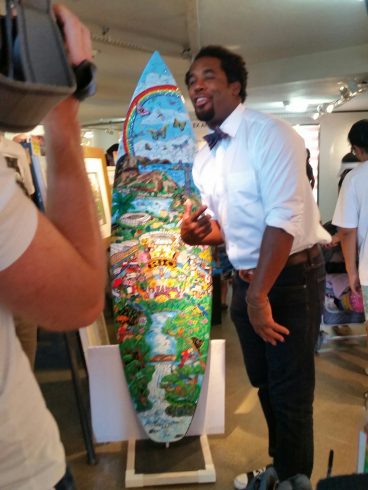 NBC's, Dhani Jones, stopped The USA house to admire Charles Fazzino's 2016 Olympic Games surfboard in Rio.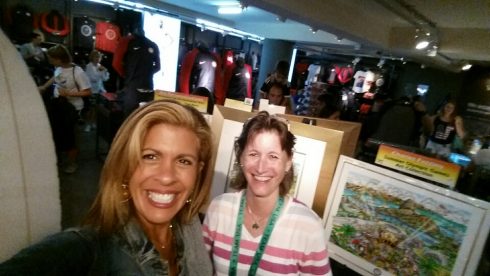 NBC News Anchor and TV personnel, Hoda Kotb, stopped by to say "Hello!" and take a quick selfie.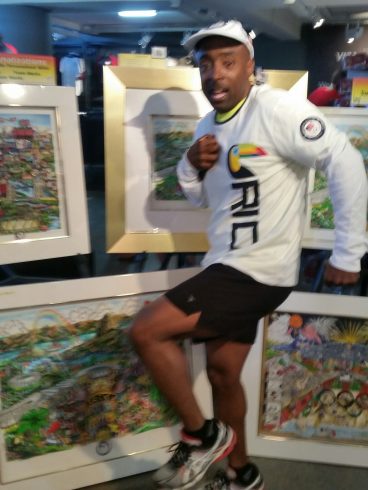 A few fans stopped by to pose in front of the Fazzino's 2016 Olympic Games collection.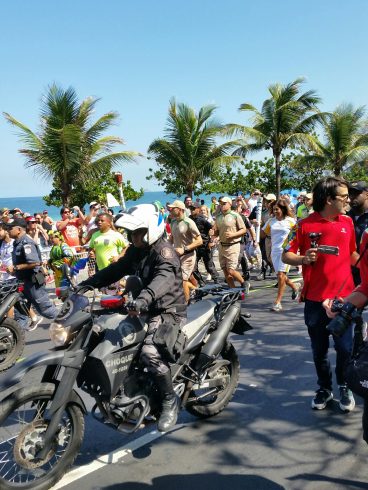 The Torch Relay caused quite the commotion when it passed right outside the USA House in Ipanema Beach.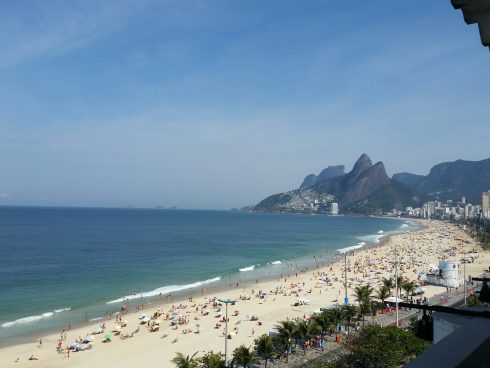 This beautiful view of Ipanema Beach in Rio de Janeiro.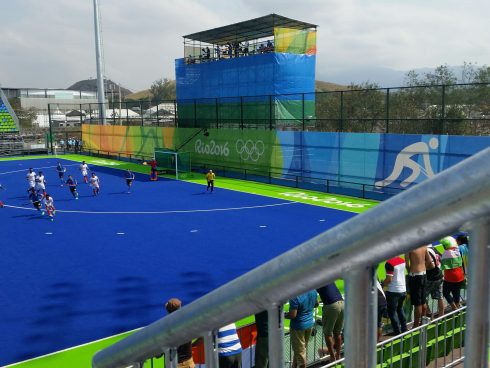 A view of the Olympic Field Hockey event at Deodoro Park in Rio de Janeiro for the 2016 Summer Olympic Games.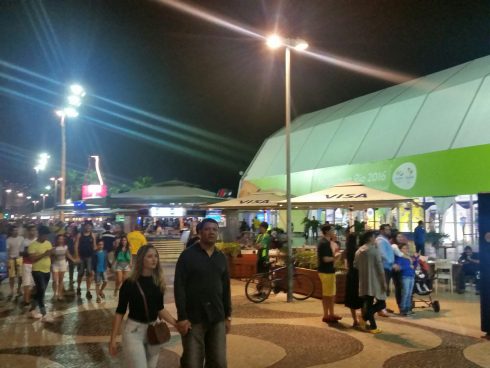 The Olympic MegaStore on Copacabana Beach
Tag Charles Fazzino in your photos at the 2016 Summer Olympic Games and share them with us on Facebook or Twitter!  What do you think about the photos? Share in the comments below!