Charles Fazzino accepts commissioned works from individuals and organizations all over the world.
Private Art Commissions
Countless individuals have turned to Charles Fazzino to capture their most precious moments, memories, and pop icons. Each creation results in a personalized pop art painting. See the collection.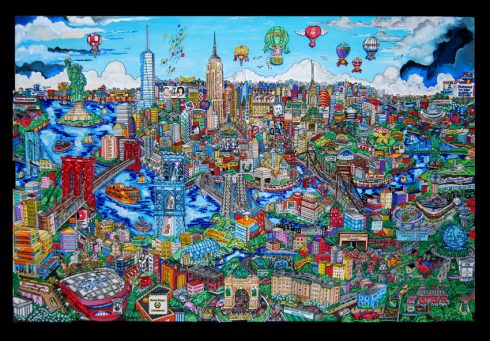 Public Art Commissions
Corporations and organizations have often sought out Charles Fazzino to paint custom pop art images capturing their missions, milestones, and messages. See the collection.