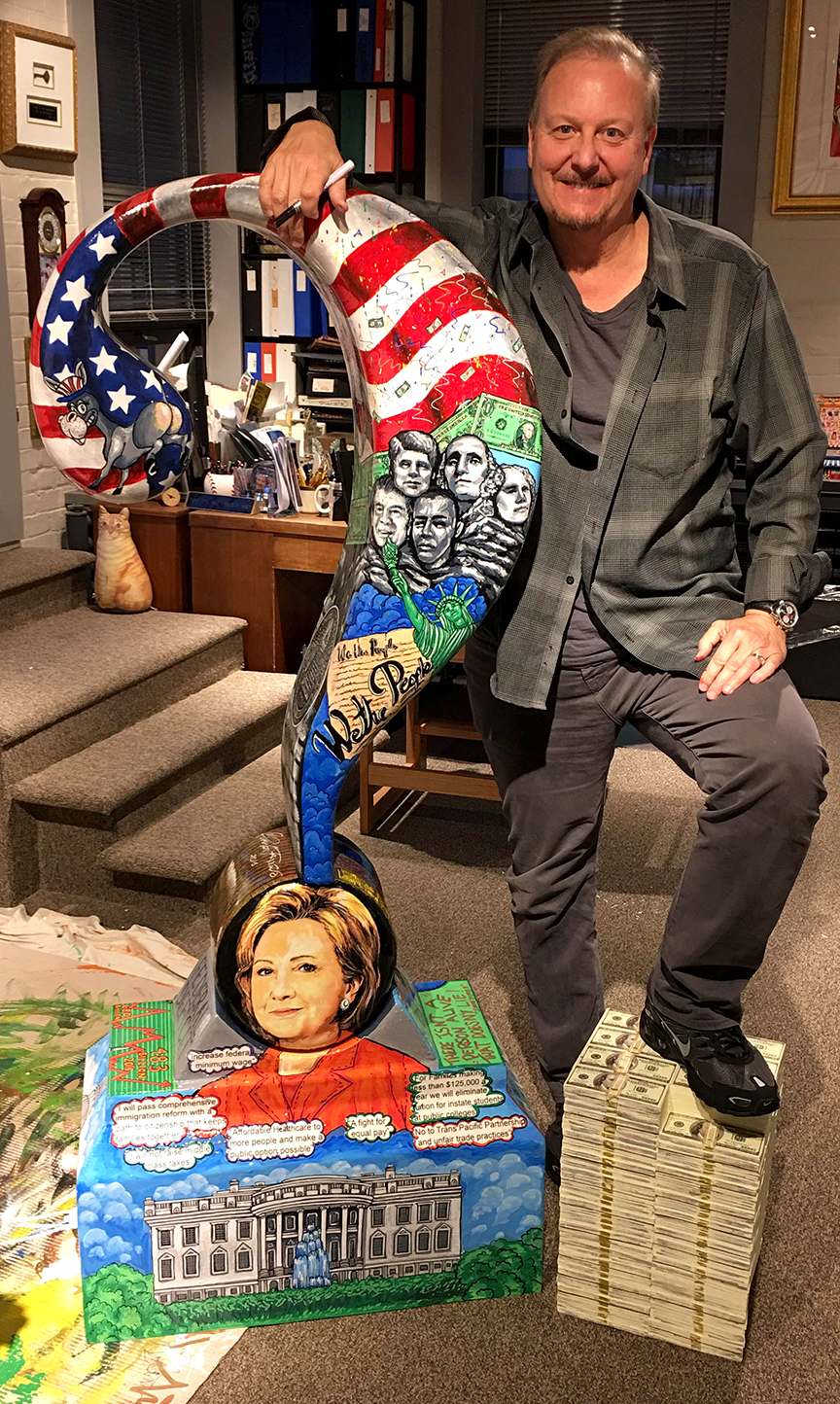 Charles Fazzino, along with the rest of the nation, has been closely following the historic 2016 Presidential Election. A few months ago, he was inspired to create his own artistic commentary of the current state of affairs.
We Shall Overcomb meets 50 Shades of Pantsuits
Charles spent about 4 months working on this sculpture, constantly updating the content as the election has progressed. The base is a fiberglass question mark he had specially cast for a series of sculptures, the first of which is actually a commentary on the future of the world's financial markets. The artwork is a mixed-media work consisting of acrylic, archival papers, collage, and Swarovski Crystals.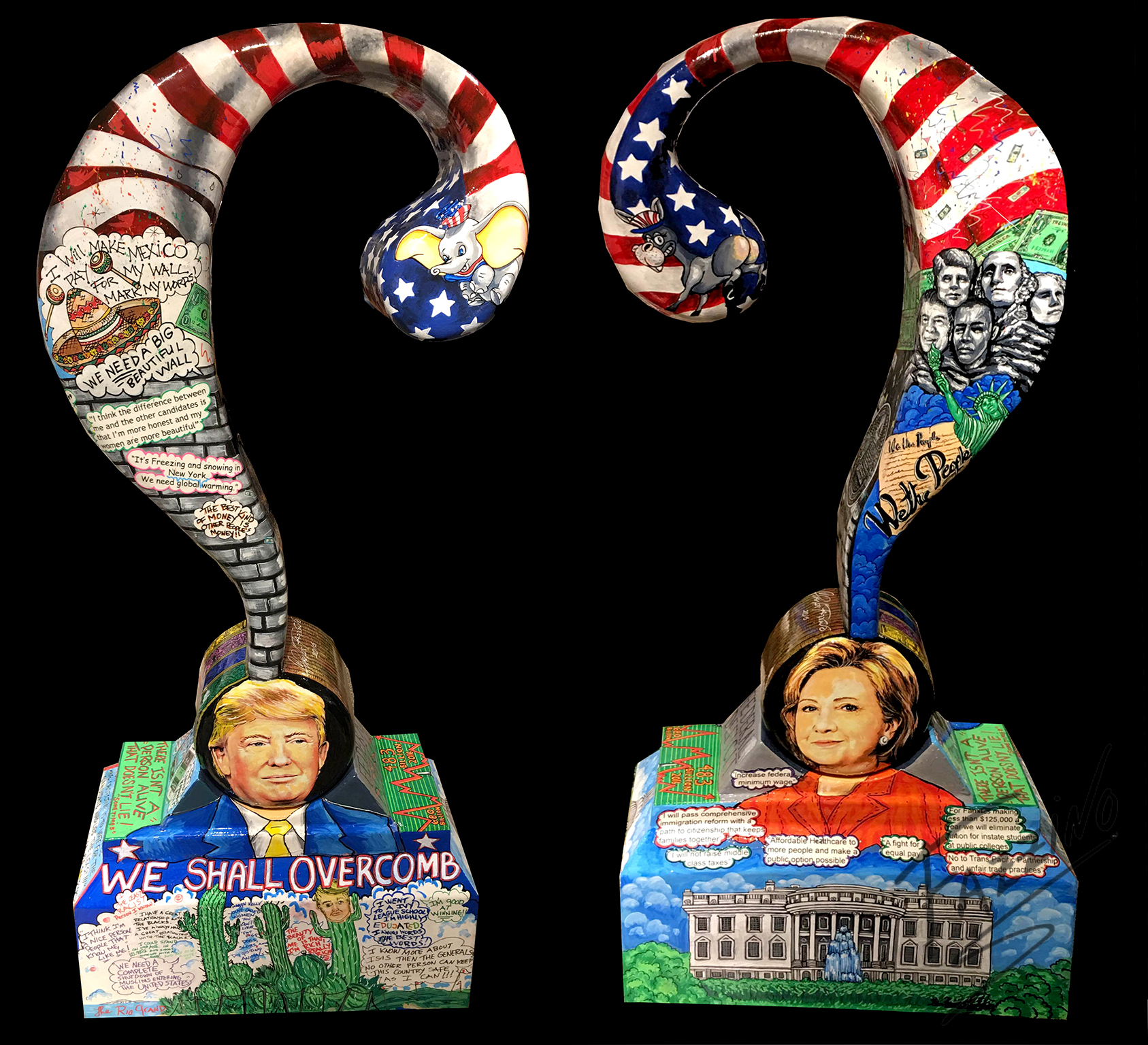 50 Shades of Pantsuits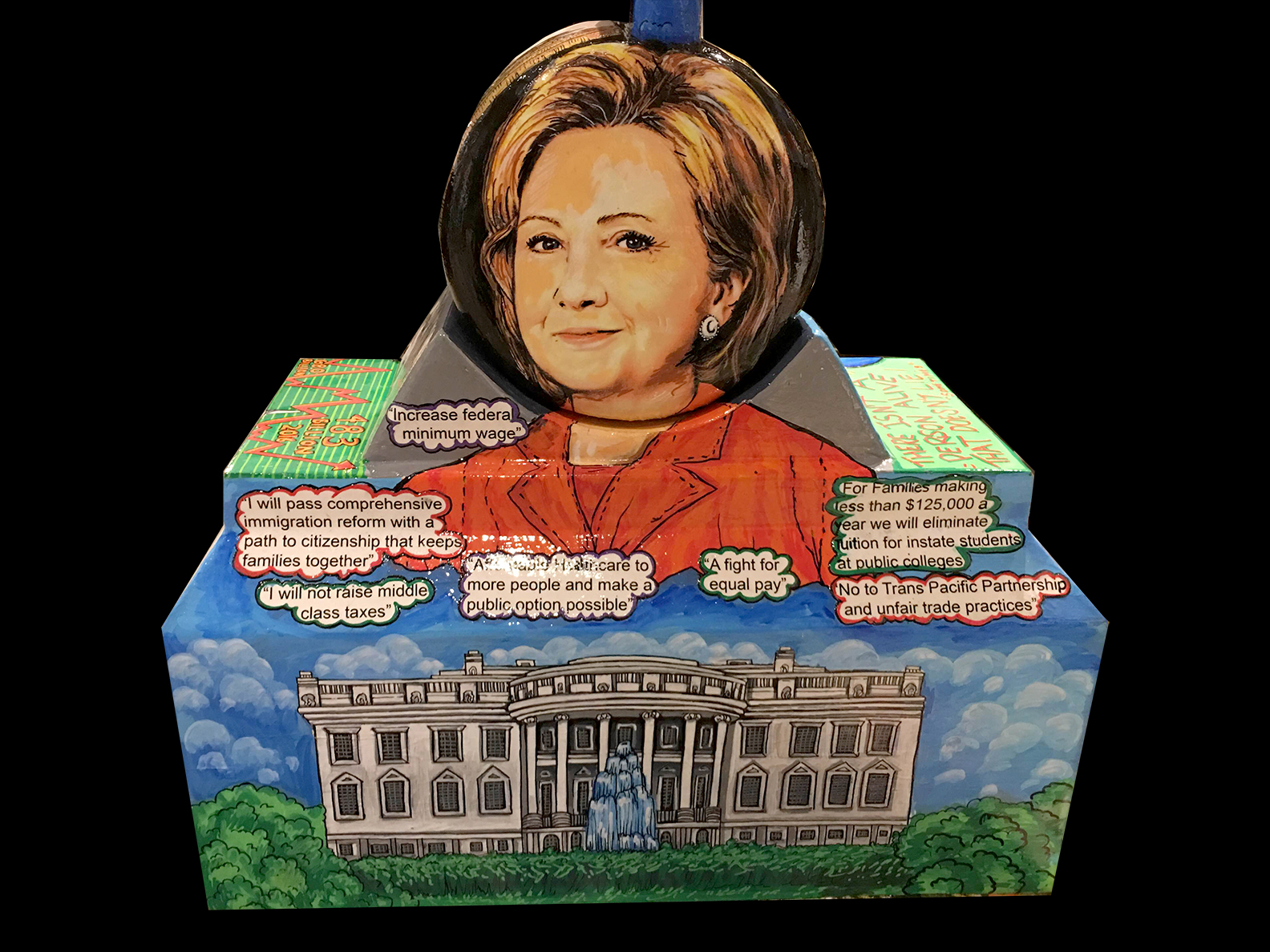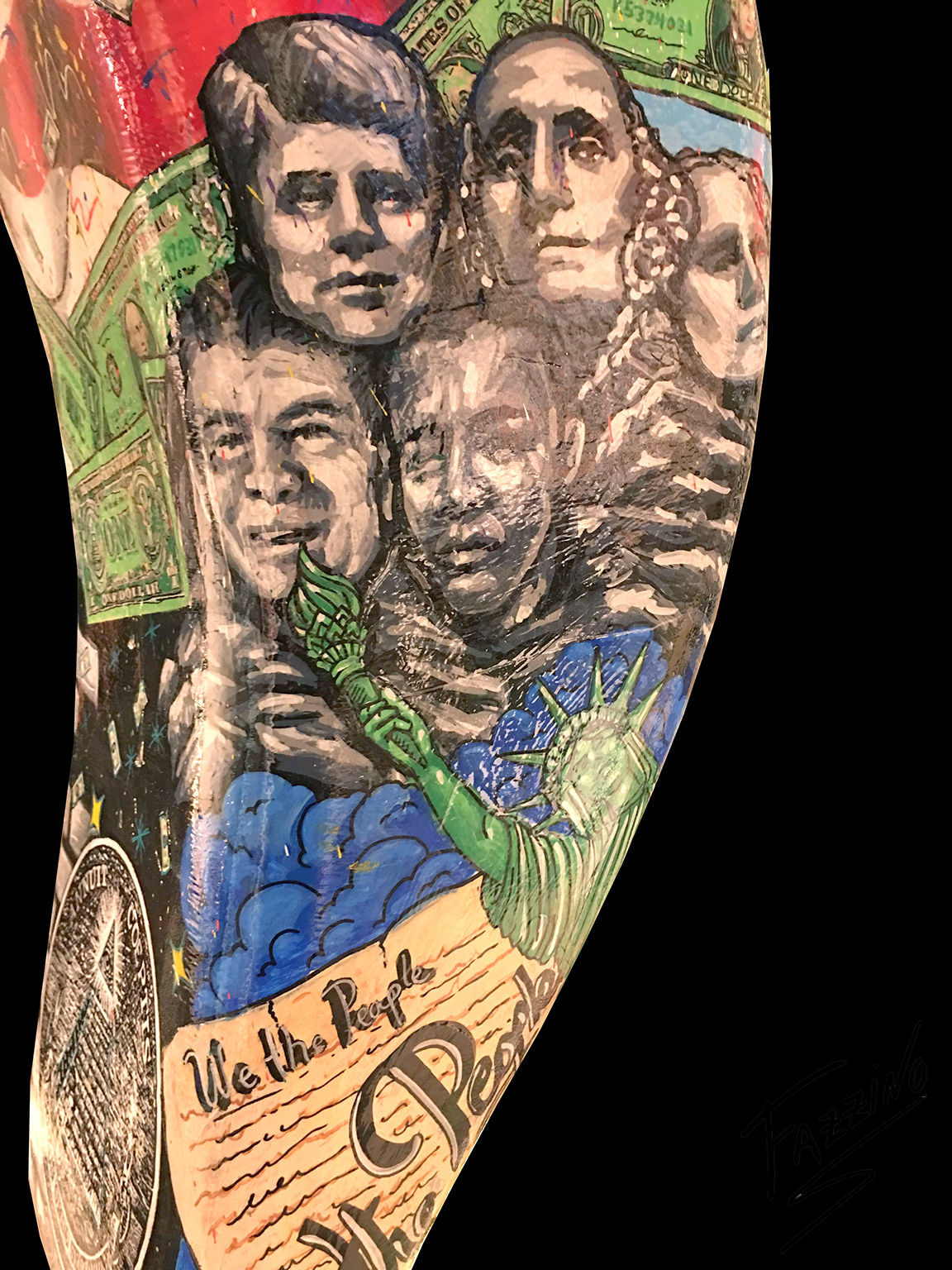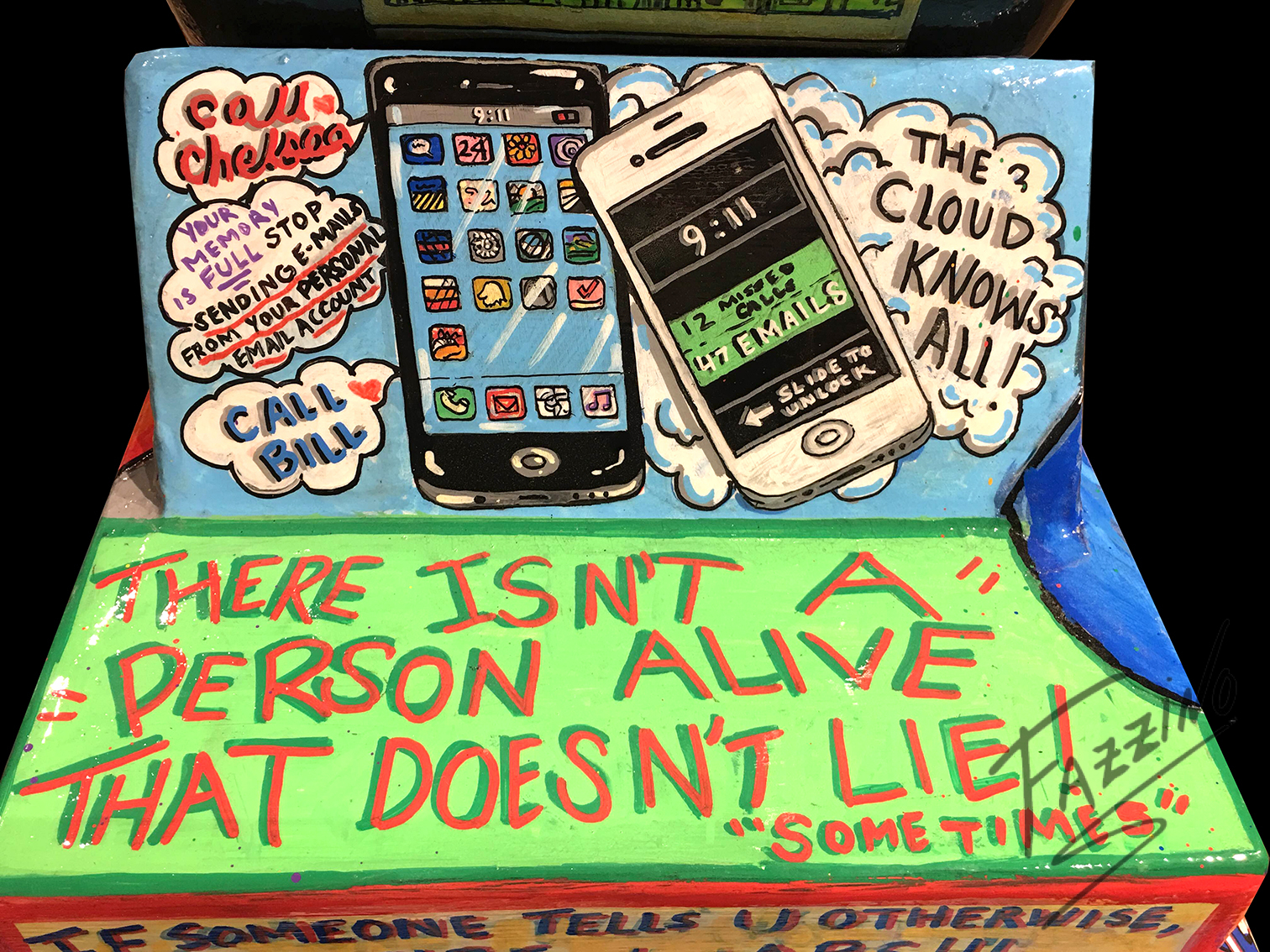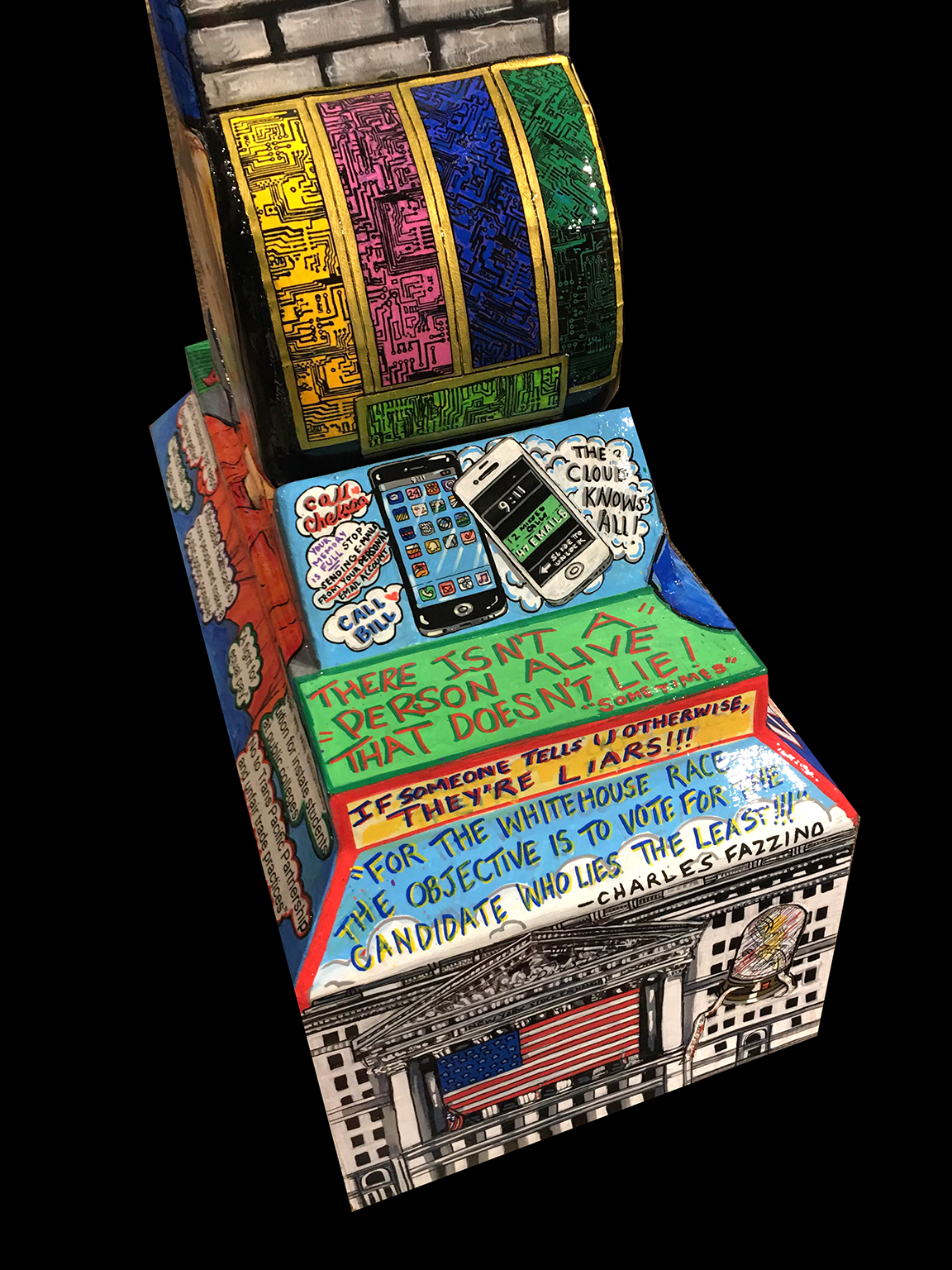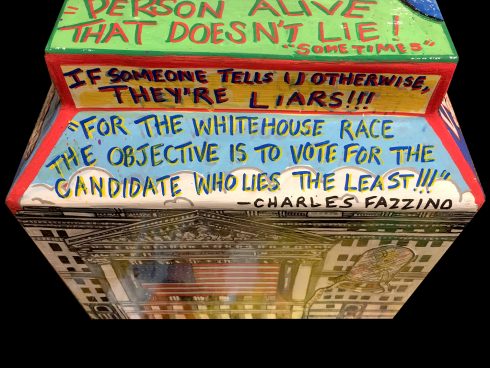 We Shall Overcomb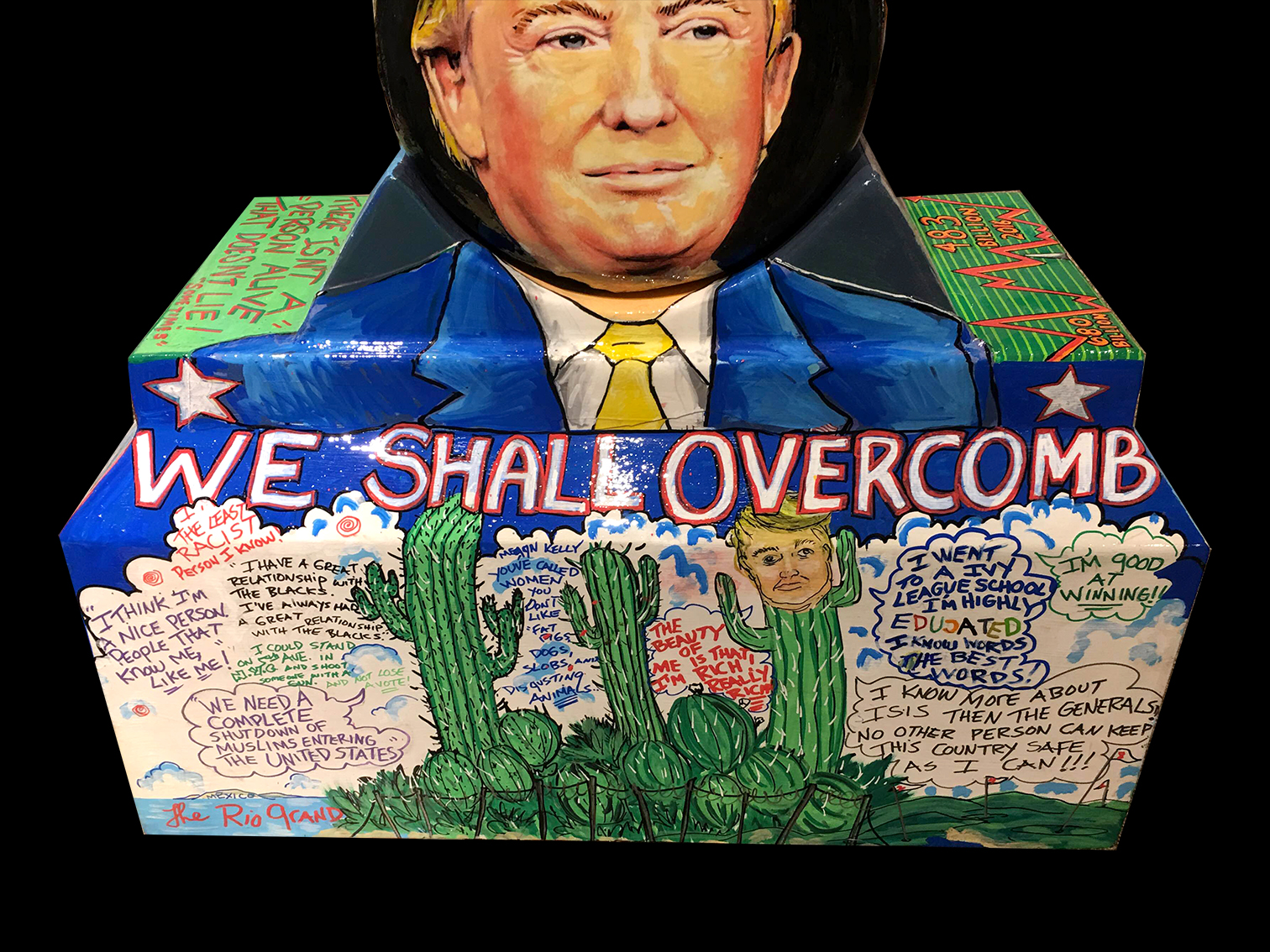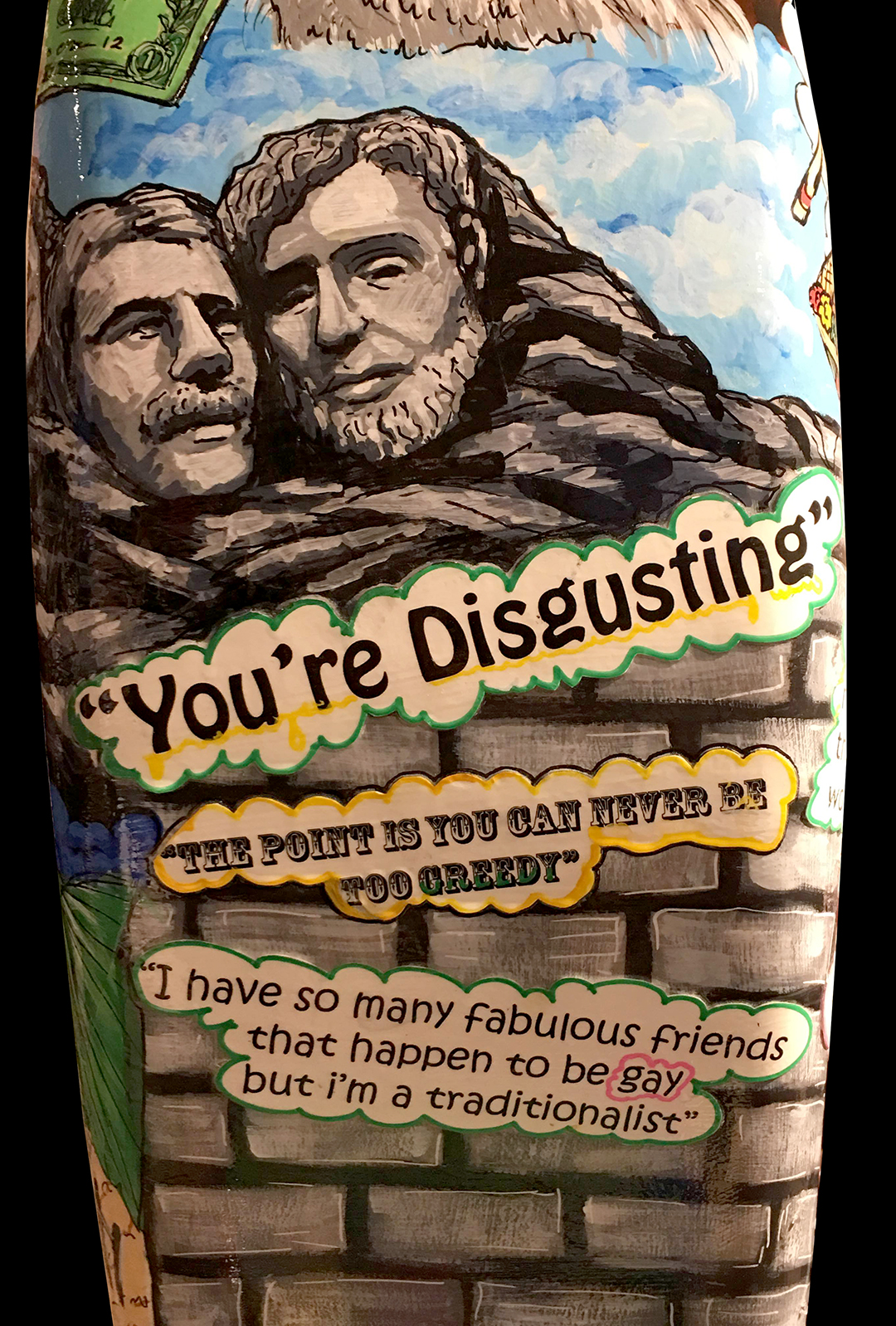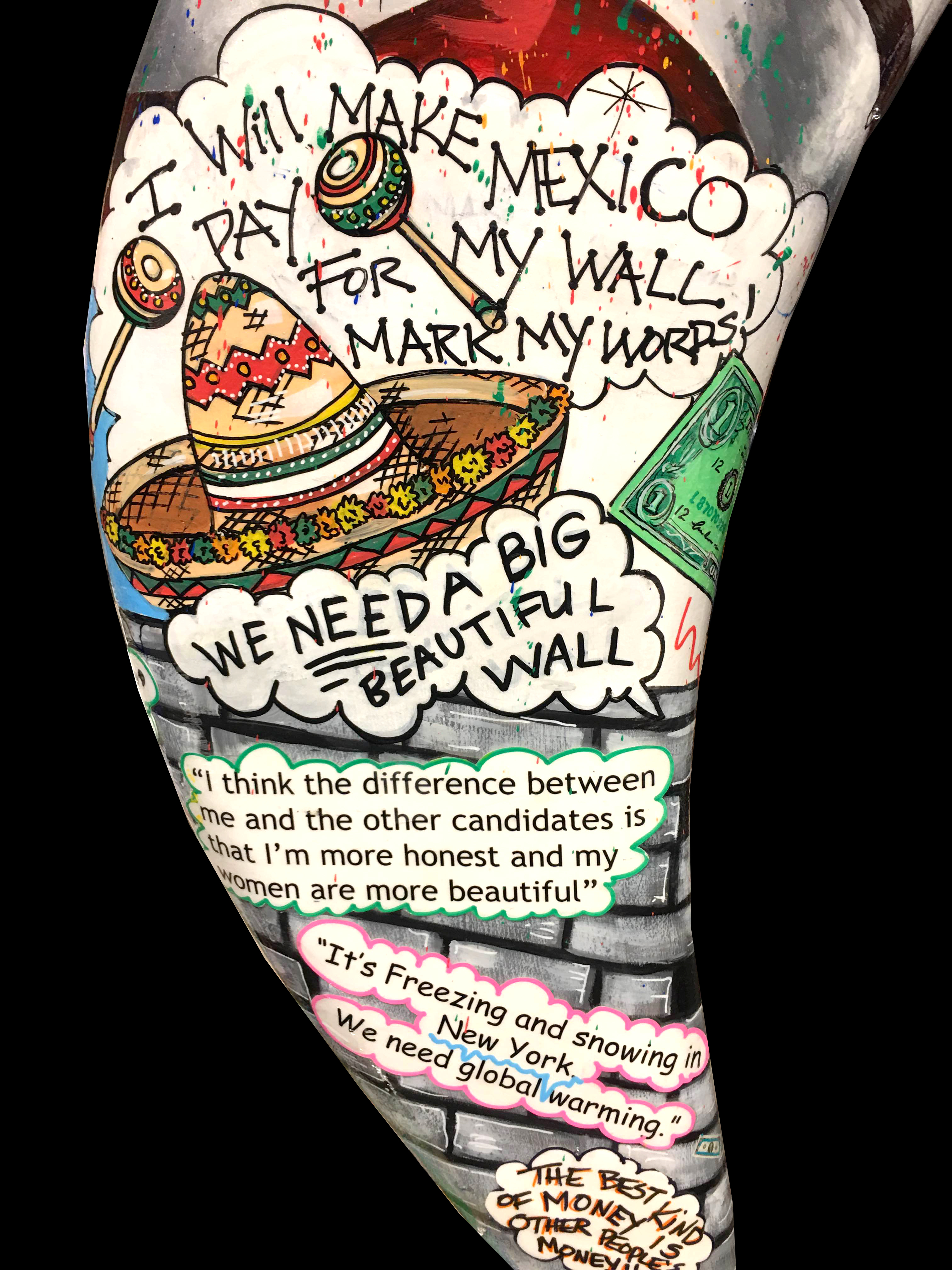 What do you think about the Sculptures? Share your thoughts in the comments below or tell us what you think on Facebook or Twitter!