"A Star of Unity" is the latest in a long line of limited edition releases by Charles Fazzino celebrating Jewish life and culture. The Jewish Star elicits hope for a new era of peace and prosperity. It heralds the coming of the light and the glory of the sun as it shines over all. The image size is 9.5″ x 11″ and it is available in an edition of 200Deluxe, 3D images. Charles Fazzino began drawing Jewish scenes while still a student at the School of Visual Arts in NYC and spending a lot of time in the lower east side. Those city scenes have evolved into an entire collection of images encompassing the history, holidays, traditions, and trials of the Jewish people throughout history.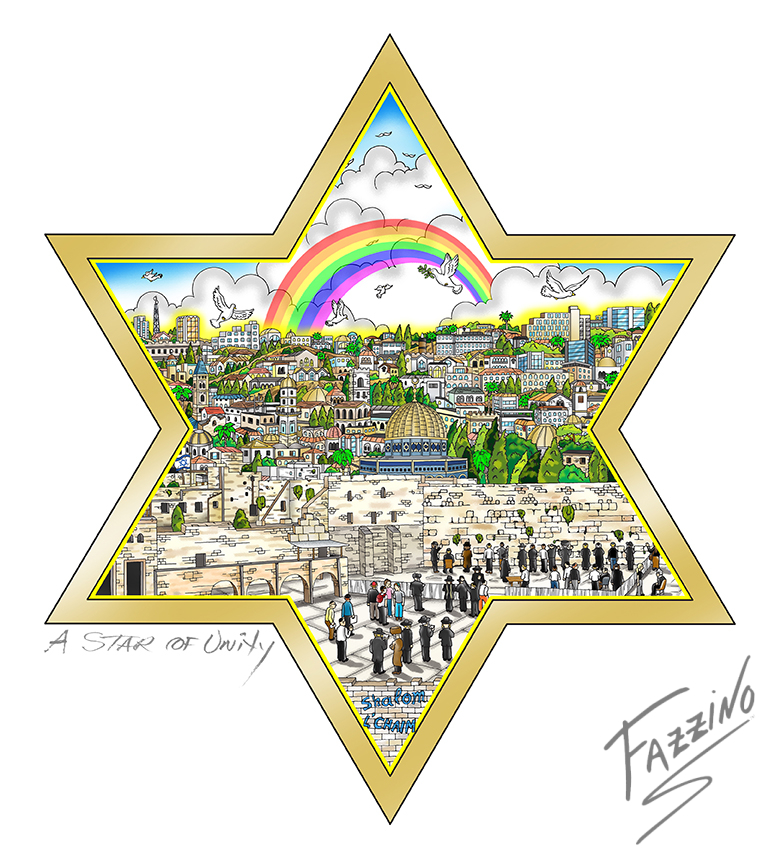 Jewish Artwork
The release of "For Israel Forever" celebrated the 60th Anniversary of the State of Israel. It weaves together famous headlines with imagery that paints the country's short but rich history and tradition.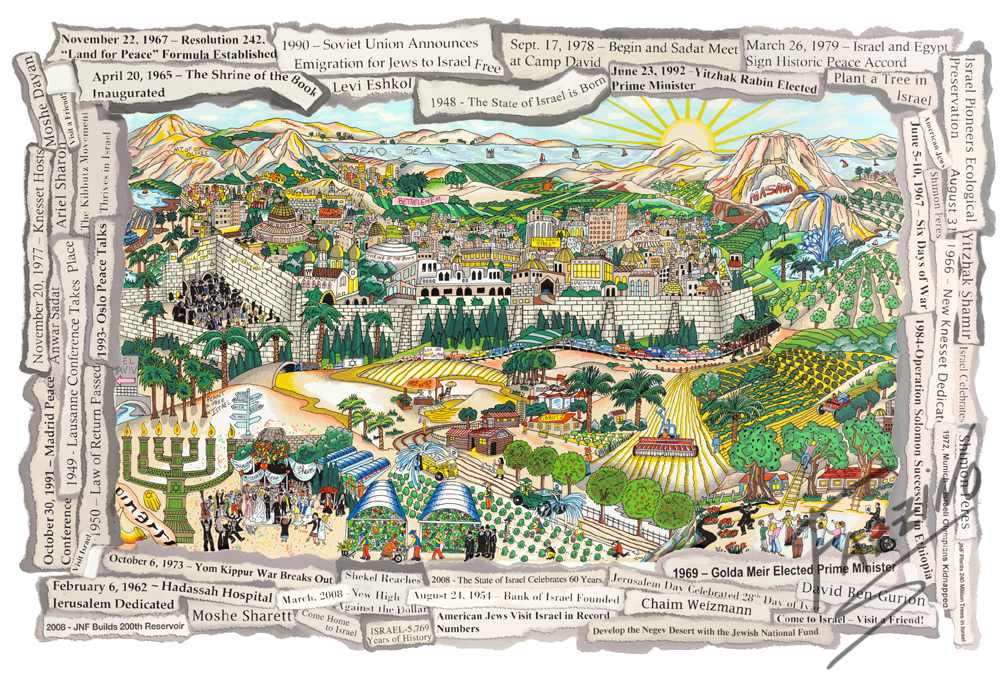 "After the Darkness" was the centerpiece of a 2017 museum exhibit created by Fazzino called "The Heroes of the Holocaust." It's an image of hope and life born out of tragedy and horror.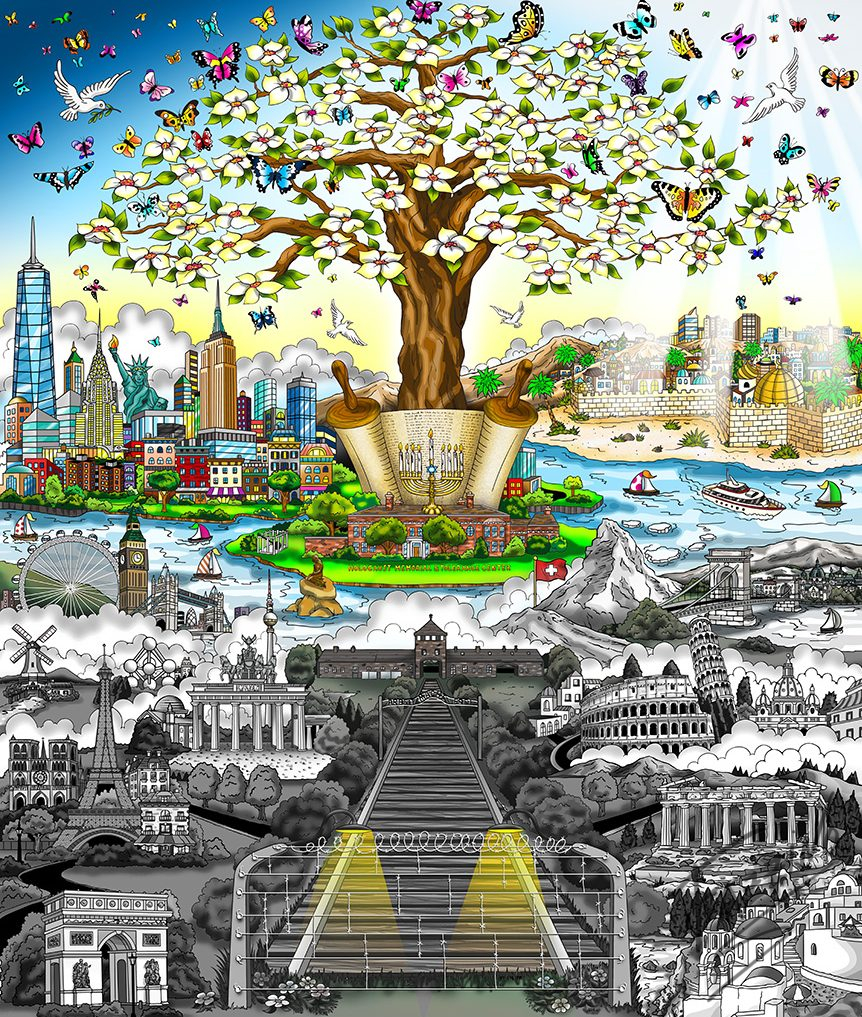 "Chanukah Around the World" celebrates the worldwide presence of the Chabad menorahs which are lit every year to celebrate the holiday.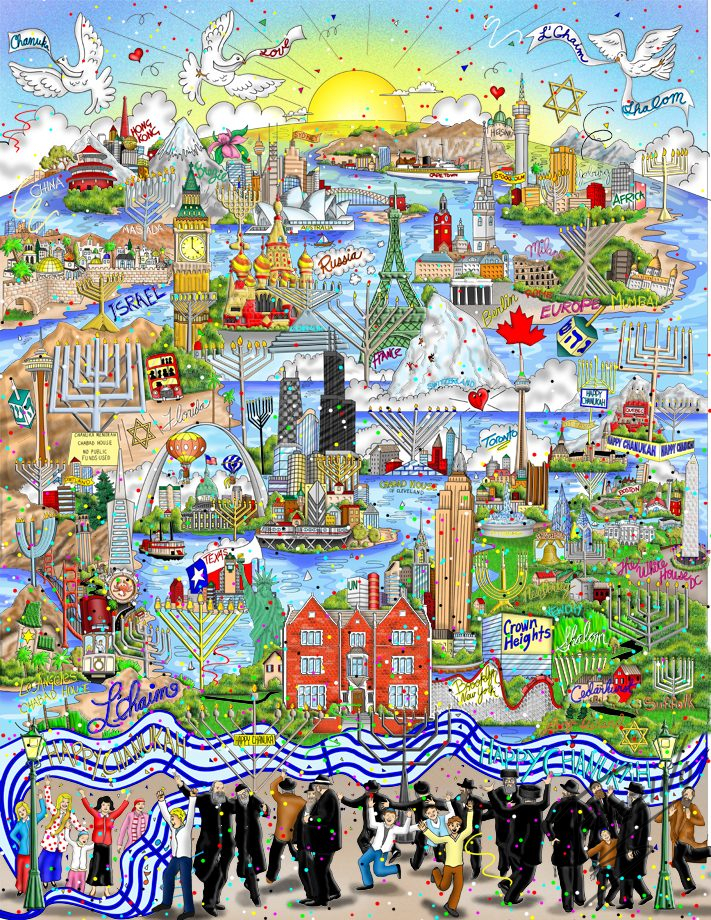 Contact your favorite authorized Fazzino Gallery or email us at info@fazzinocollectors.com for purchasing information.