The Holocaust Memorial & Tolerance Center of Nassau County (HMTC) recently celebrated its 25th Anniversary with its Annual Tribute Dinner attended by several hundred at the Old Westbury Hebrew Congregation in Old Westbury, NY. The event featured several award recipients and a keynote speech by Israeli Ambassador Dani Dayan, who subsequently unveiled Charles Fazzino's artwork titled "After the Darkness."
"When Andrea Bolender originally approached me about this project I told her that I wasn't sure I could do it. My work is colorful and happy and full of joy, and the holocaust is such a solemn, serious and sad subject. I didn't know if I could do it justice. She explained to me how much hope and promise actually did come out of this horrific event…The resilience of the people and the heroic acts carried out by strangers. She convinced me that my work was perfect for this subject and I'm so glad that she did."

"The Heroes of the Holocaust exhibition is a tribute to compassion and kindness, and conveys an overall message of promise for the future. The piece we are about to unveil, After the Darkness, is part of it, but there will also be sculptures and paintings commemorating the heroes, and pieces celebrating the Jewish faith and culture. I hope that my work sheds new light and historical significance on the holocaust, but also puts a feeling of courage and hope in peoples hearts."

The Heroes of the Holocaust
Charles Fazzino's exhibit titled "Heroes of the Holocaust" is currently open to the public now until December 8th at HMTC and features several new works, including the limited edition "After the Darkness" and the original painting titled "Heroes of the Holocaust." This special exhibit is a tribute to all of those who risked their lives and the lives of their families to save countless Jews during World War II. The exhibition will be on display at the center until December 8th. Much of the artwork, as well as the official exhibition poster, is for sale at the Museum to benefit the Tolerance Center.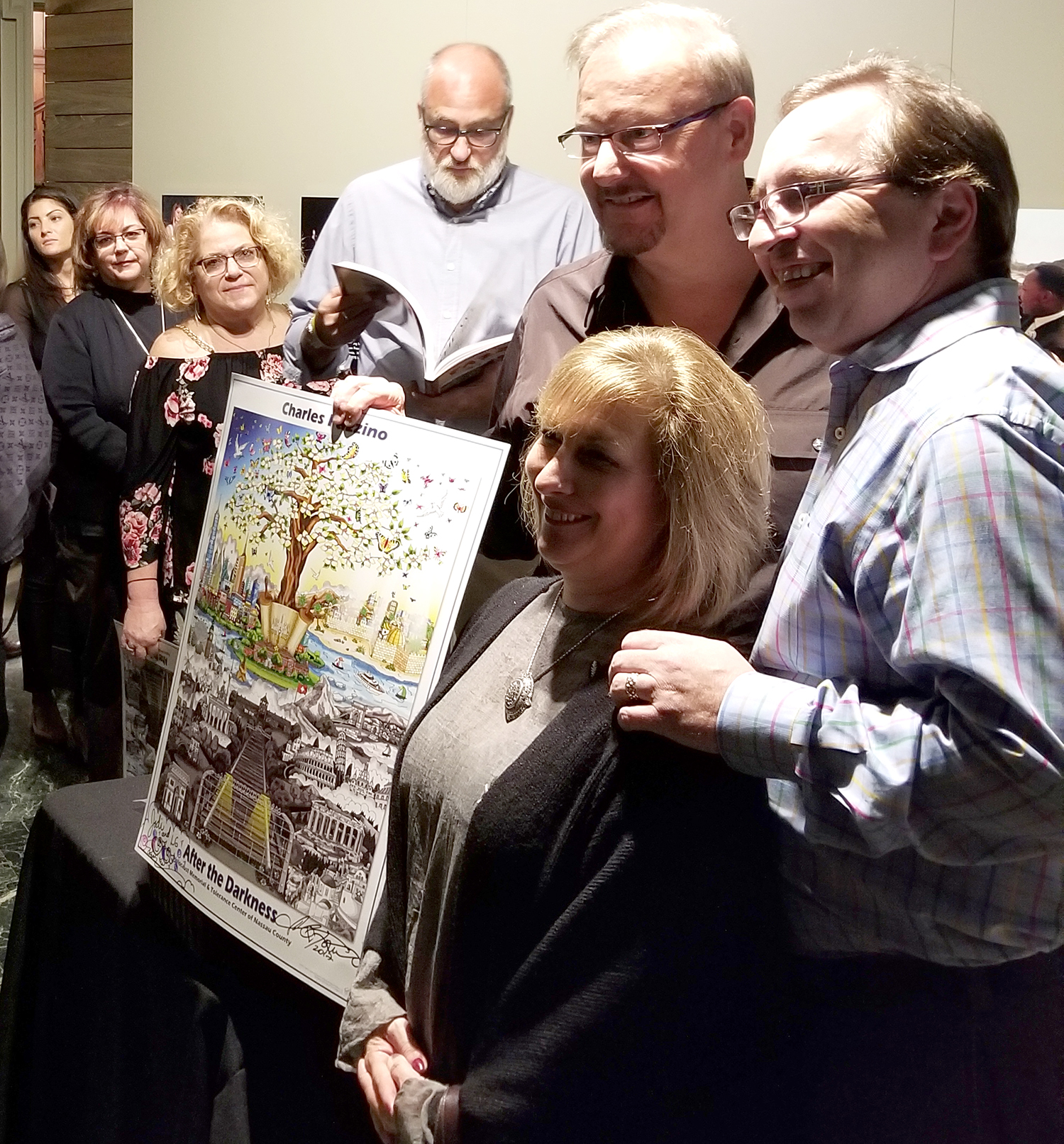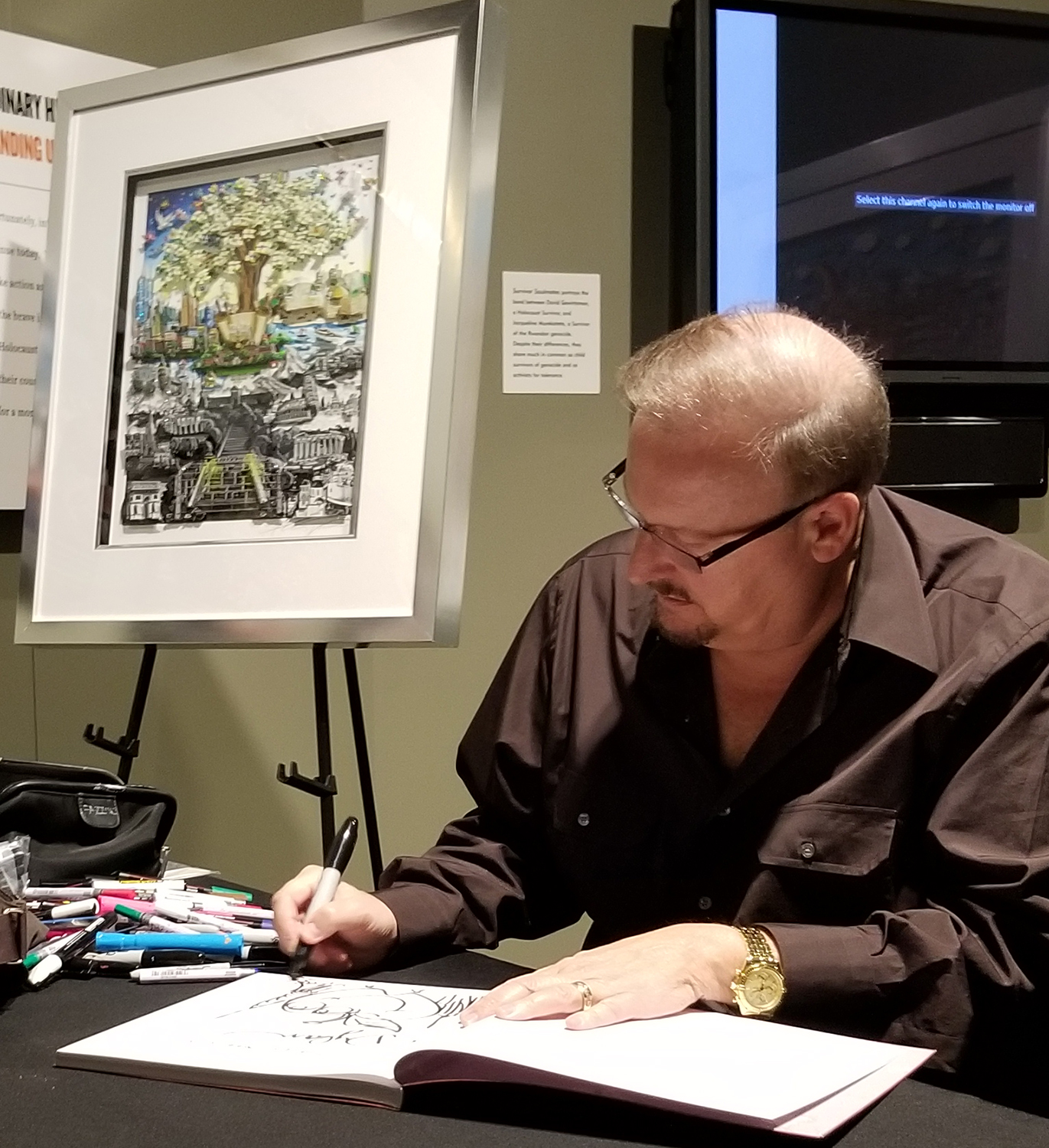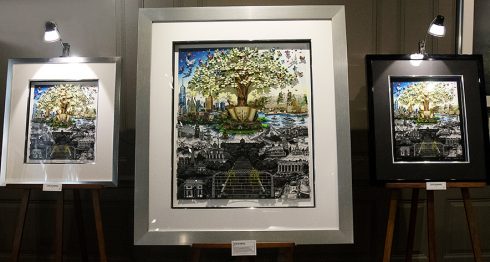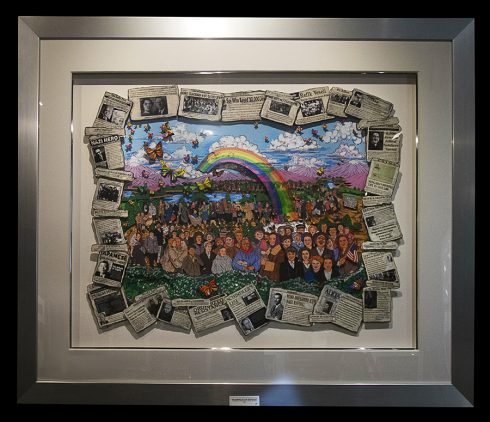 Holocaust Memorial & Tolerance Center of Nassau County (HMTC)
Fazzinos work will be on display from Sunday, October 22, 2017 – Friday, December 8, 2017
Address:
Welwyn Preserve, 100 Crescent Beach Road, Glen Cove, NY.
Museum hours are:
Monday through Friday: 10 am to 4:30 pm
Saturday, Sunday and holidays: 12 pm to 4 pm
Fazzino 3D Limited Edition on Sale to Benefit HMTC
Contact Your Favorite Authorized Fazzino Gallery, HMTC, or email us at info@fazzinocollectors.com for purchasing information for "After the Darkness."