Charles Fazzino recently appeared at the American Museum of Natural History where he met collectors and signed both his 3D Monopoly Games and his new fine art poster which is exclusively available at the Museum Gift Shop. 3D Monopoly: The Fazzino New York Edition is a hit…with Museums and Specialty shops exhibiting it all over the country.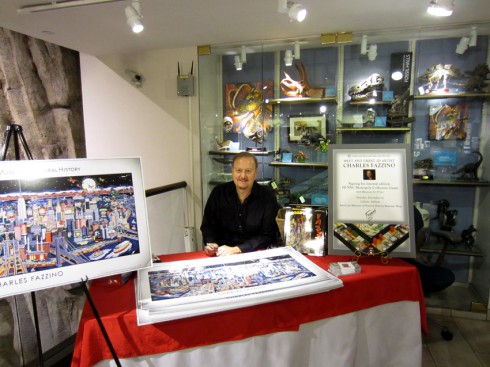 Monopoly Collectors Item for The Holidays
Frontgate is also featuring it in their holiday catalog and Fazzino galleries all over the world are procuring copies for their special clients. "I am so proud of the Monopoly Game," stated Fazzino from his New York Studio. "It is definitely one of those things that you need to see in person to fully appreciate and I'm glad that I had the opportunity to sign for some folks at the American Museum of Natural History. So many people are buying it for the holidays and I'm just thrilled.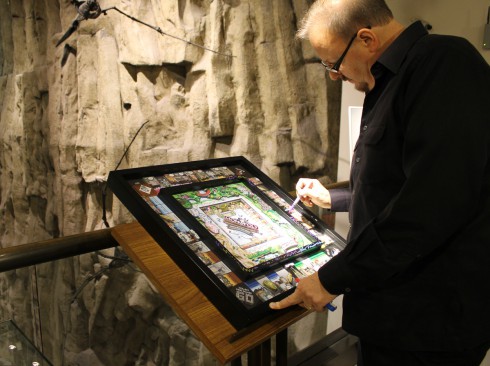 Get Your Fazzino 3D Monopoly Set
The Game is available in a hand-signed and numbered limited edition of 2,000 pieces. Contact your favorite authorized Fazzino gallery, any of the outlets mentioned above, or email us at info@fazzinocollectors.com for purchasing information.