Charles Fazzino recently had the honor of unveiling his new commemorative Atlanta Braves art collection in the Plaza of the new Sun Trust Park Battery Complex with team president Michael Plant. Blooper, the new mascot for the Braves, was also on hand and gave the artwork a big thumbs up. "I was honored to be asked by the Atlanta Braves to celebrate their new stadium and the incredible Battery," said Fazzino. "What the Braves have created there in Atlanta is nothing short of spectacular. They have turned their stadium and the surrounding area into a destination for tourists and fans from around the country. I loved capturing it in my 3D style."
SunTrust Park Limited Edition
Fazzino's art captures the beauty of SunTrust Park in it's entirety. The Battery is packed with wining, dining, and the spirit of America's past time! It is available as a 3D limited edition fine art print, an open edition 3D mini print, and an open edition poster. There is also a very special collection of hand-painted baseballs and helmets created just for the Braves.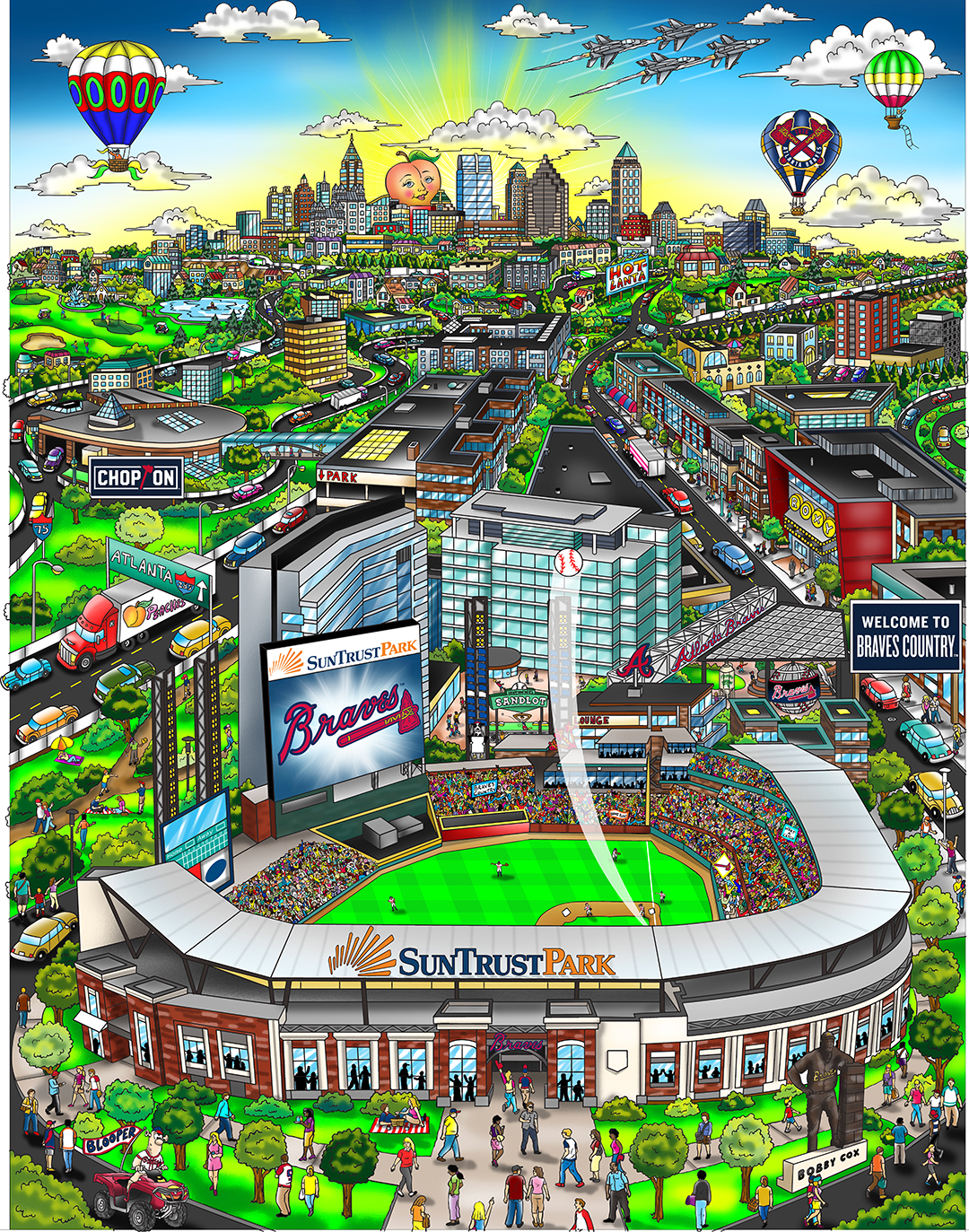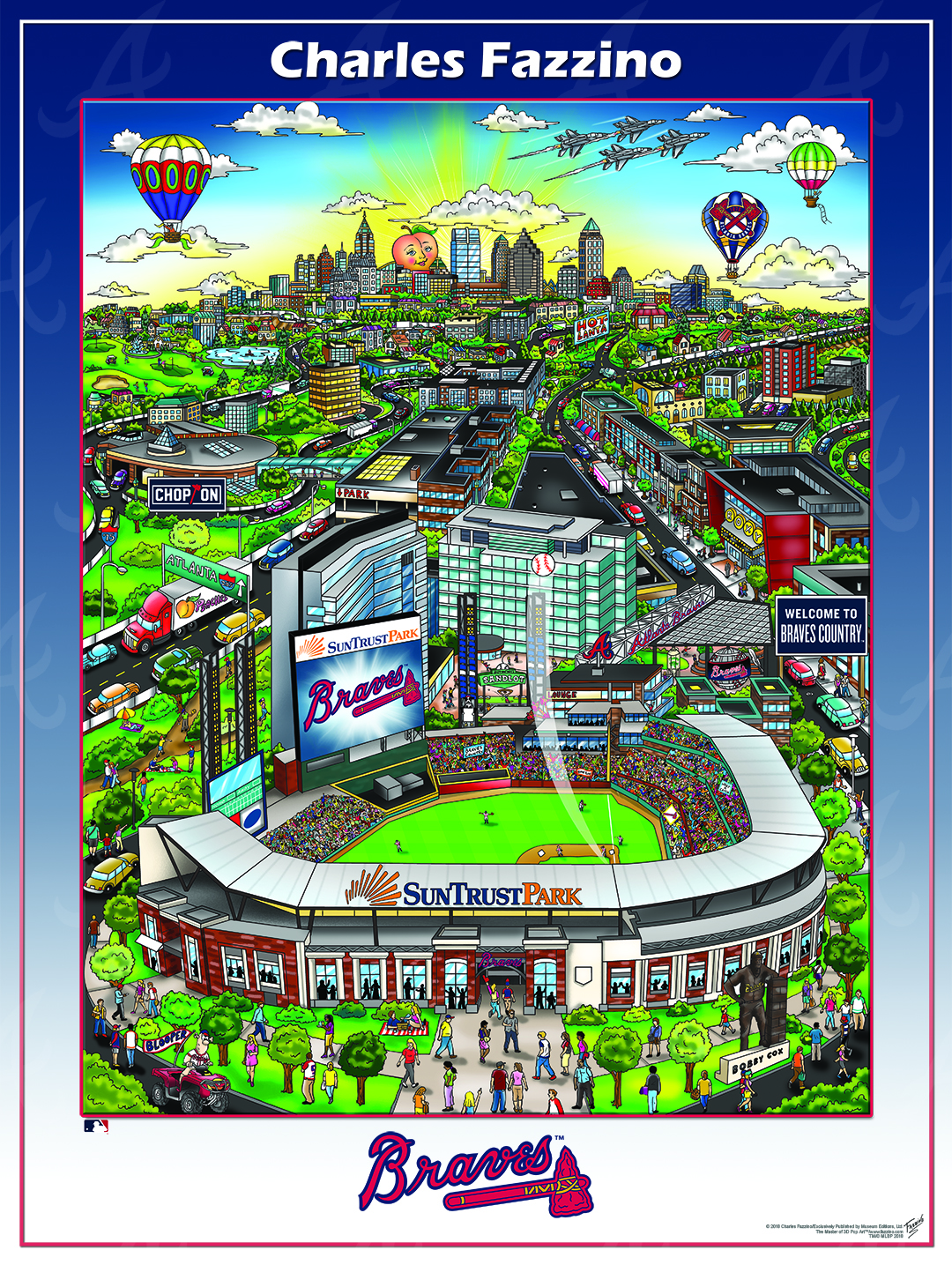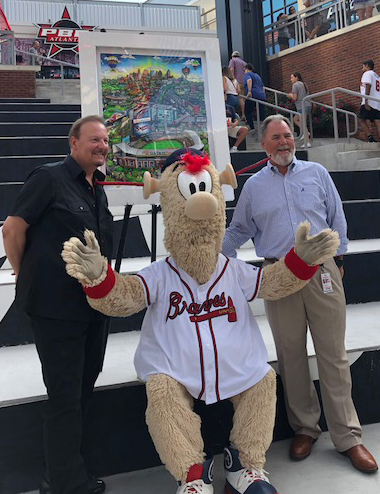 DON'T FORGET – If you missed Charles in Atlanta this time, do not worry! Super Bowl 2019 is being hosted by the Atlanta Falcons so he will be back sooner than you think!
Purchasing Information
If you are interested in purchasing the Official SunTrust Park Limited Edition, Poster Print, or Mini Print please email Retail@Braves.com or contact the Clubhouse Store via phone (404)614-3300. You can also contact us at info@fazzinocollectors.com if you need more information about the collection.