The US Marines Toys for Tots NYC has commissioned 3D Pop Artist Charles Fazzino to create the Official Poster of the 2020 Toys for Tots Campaign. The posters will be donated and adorn all of the Toys for Tots drop off boxes at the 300+ Starbucks locations throughout New York City. In addition, Fazzino is making the posters available for sale on his website with all of the net proceeds being donated to the Toys for Tots NYC annual campaign.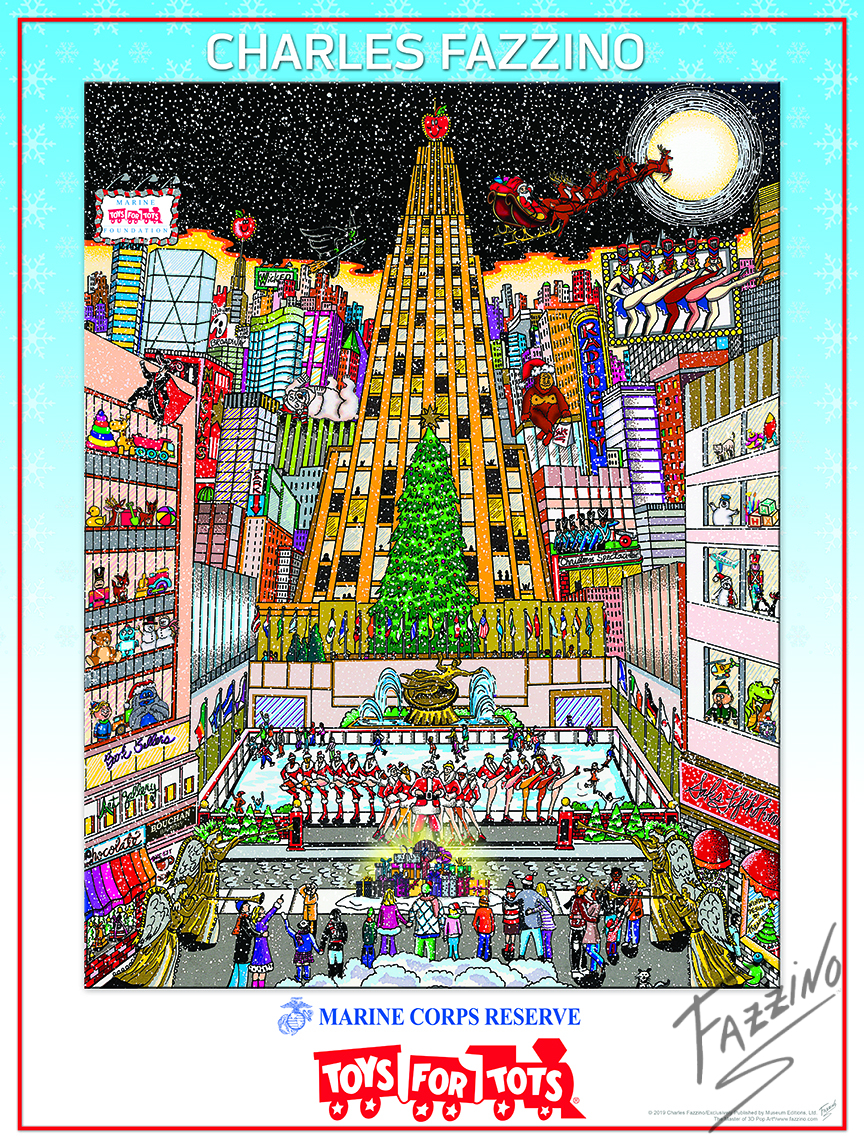 "I'm honored to have been commissioned by the US Marines. Toys for Tots spreads cheer and brings joy to so many children each holiday season. This year, especially, is such a difficult year for them to accomplish their mission, so I'm glad to be able to help in some little way." – Charles Fazzino
The Official Posters will also be donated and distributed to Harlem Grown, a charitable organization in Harlem whose mission is to inspire youth to lead healthy and ambitious lives through mentorship and hands-on education in urban farming, sustainability, and nutrition.
Toys for Tots
The basic mission of the US Marines Toys for Tots is to collect new, unwrapped toys and distribute them to less fortunate children for the holidays. With the primary goal being to help bring joy during the holiday season and send a message of hope to America's less fortunate children.