Prepare to be Amazed!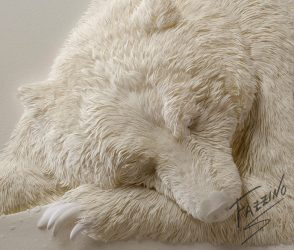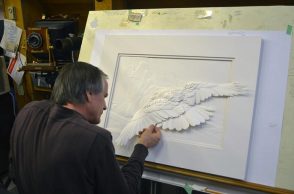 We recently came across the paper sculpture art of Canadian artist Calvin Nichols, perhaps the most talented sculptor we've ever seen! A naturalist at heart, Nichols has created his own wonderland of animals and landscapes all out of individually cut bits of paper. His detail, texture, and sense of movement are astounding. His works can take weeks, months, and even years to complete. He works mostly in white archival papers, claiming that white is the best color to get the most out of the exquisite shadows and highlights that bring his works to life.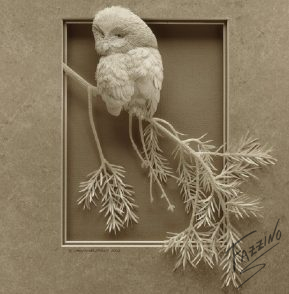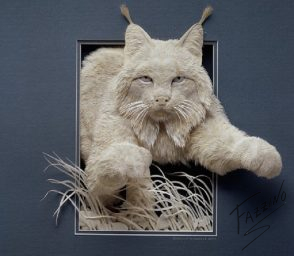 Nichols creates his own works but also takes commissions. One of the most interesting we saw was for a heart surgeon in California. As Nichols remarked "Discoveries in surgical technique and the treatment of heart valve defects give patients new hope. This custom designed piece was presented to a gifted surgeon in California."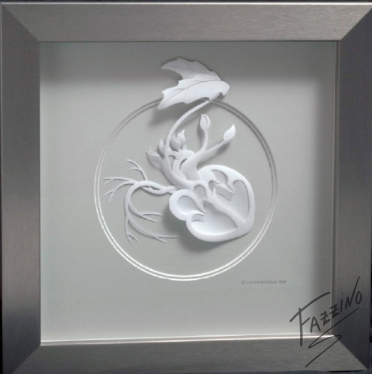 If you are looking for something absolutely stunning and unique to add to your collection, look no further. Calvin Nichols' work is a wonderful sight to behold. Enjoy!