Just in Time for the Holidays…Fazzino Luggage is Back and Better than Ever!
What happens when an icon of modern art meets a leader in the art of modern luggage? The result in this case is an exciting new piece by revolutionary newcomer to the luggage industry, Visionair, printed with the fun, whimsical 3-D art of famed pop artist Charles Fazzino.
Whimsical Fazzino 3-D Pop Art Featured on Colorful Carry-On Luggage by Visionair
The "Apple-y In the Center of it All….at Night" case is the most vivid, highest quality, most functional  Fazzino hard side suitcase ever made and features the quintessential Fazzino image of New York City.. The Big Apple. The 22″ carry-on is  perfect for both business and leisure travel.
Price: $250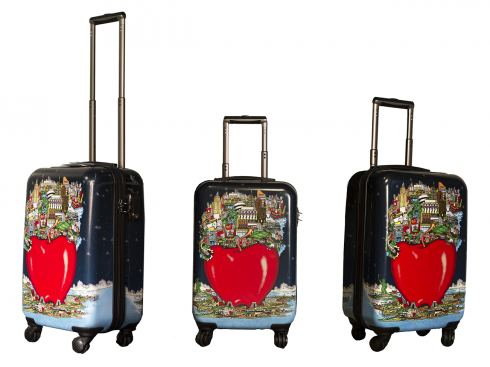 Stand Out in A Crowd with Artistic Luggage
Fazzino fans will enjoy traveling with this whimsical, boldly-printed, high-quality piece of artistic luggage. Not only does the piece look great – it is also incredibly lightweight, extremely durable and flexible. The 4-wheel spinner system allows the pieces to smoothly glide across any surface. There are many other high-quality features – a built-in 3-digit TSA approved lock, ergonomically designed internal aluminum telescoping system, easy push-button locking and release for single-handed use and fully lined interior with multi-function tie-down straps and zippered dividers for easier organizing.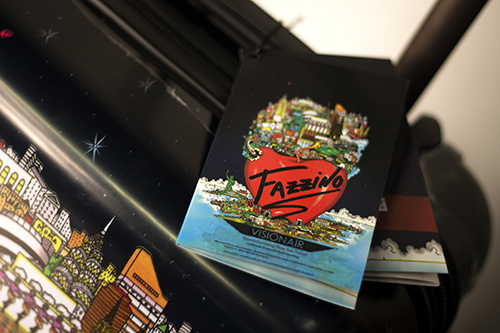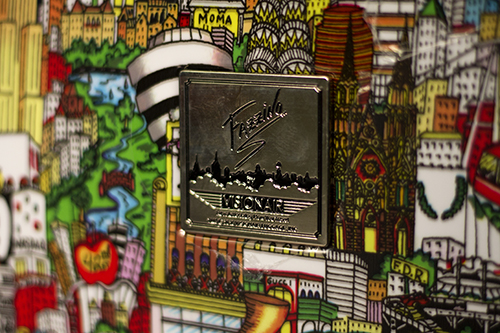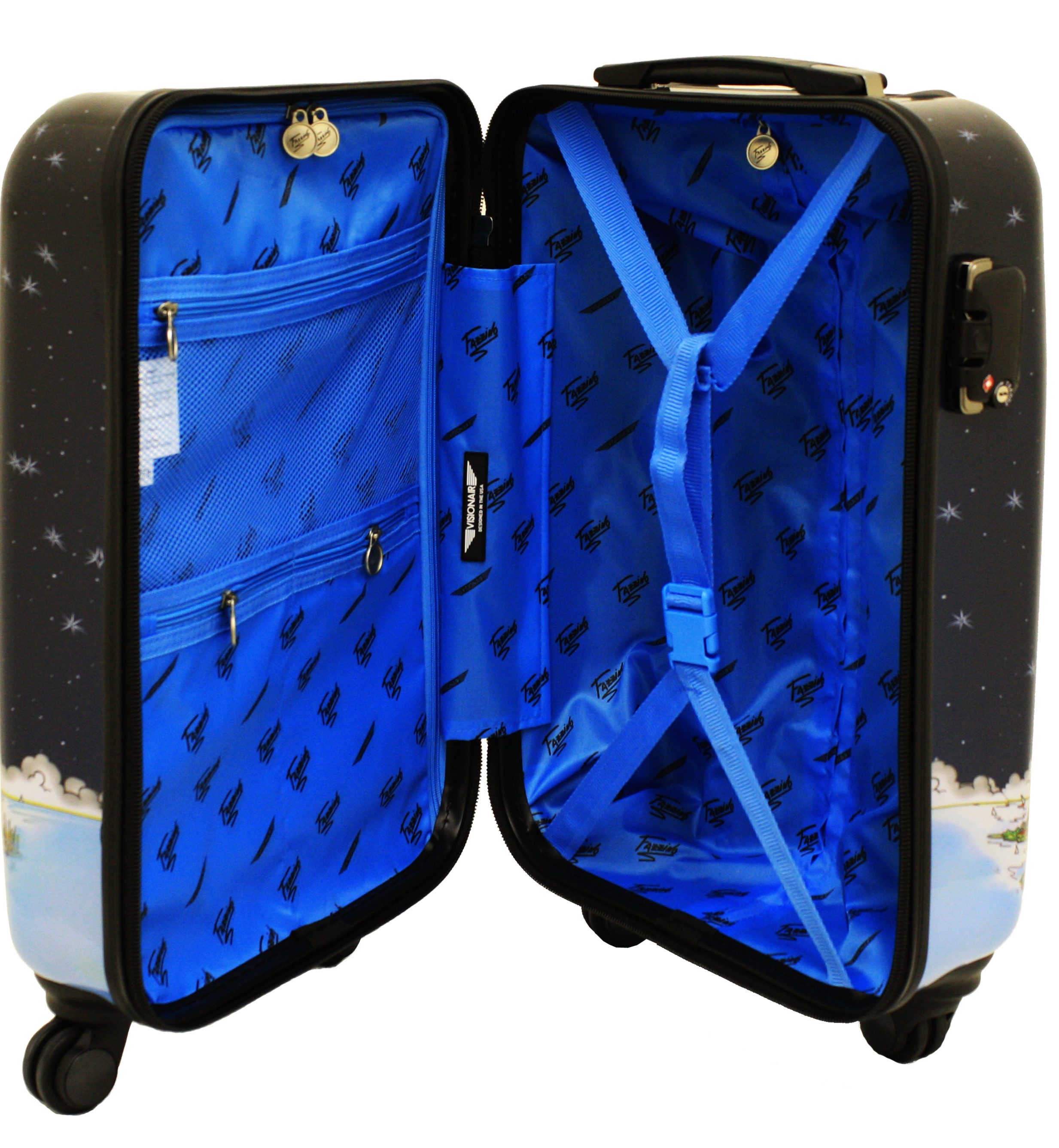 You can getting your eye-popping Fazzino luggage at fine luggage from any Authorized Fazzino Art Gallery or by emailing us at info@fazzinocollectors.com.
Share your thoughts in the comments below or tell us what you think on Facebook or Twitter!