K-Pop Takes Over NYC by Sound
Korean popular music (K-pop) has taken the world by storm over the last decade. Nothing short of an artistic phenomenon, K-pop and its musical ambassadors have transcended popular culture, becoming global icons of music, lifestyle, and fashion. When in Korea for the 2019 Korean International Art Fair, Charles Fazzino was asked about creating an original painting to celebrate the arrival of K-pop in New York City. Two years and a pandemic later, that commissioned painting is being installed in the newly renovated SMTOWN Museum.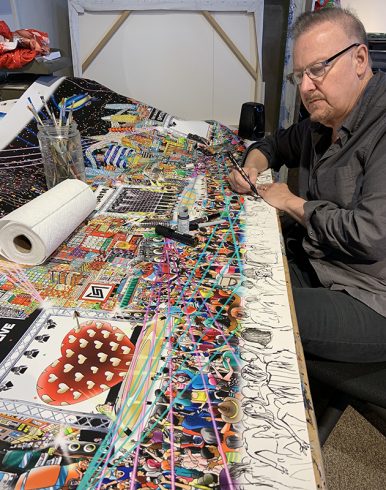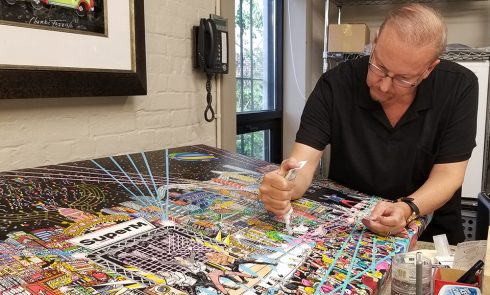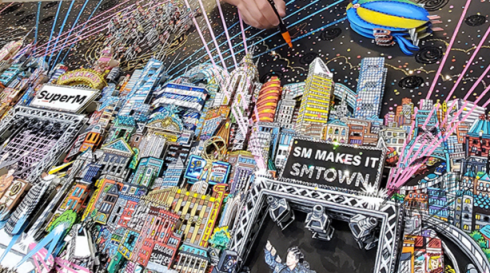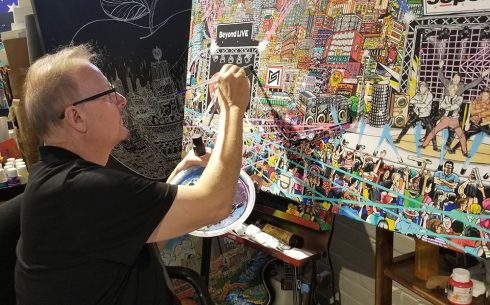 "I was honored to be commissioned to paint an original for the SMTOWN Museum. They asked me to create an image that showed K-pop taking over New York. I placed these huge, psychedelic stages front and center with New York looming large in the background. I wanted to create the feeling that the group has almost beamed down into the heart of New York City with their neon lights, laser beams and extensive musical staging. The fans are screaming, the music is booming, and the energy is through the roof. The rise of K-pop is akin to the coming of The Beatles in the 1960's. They have created that much excitement and I hope I have captured that." – Charles Fazzino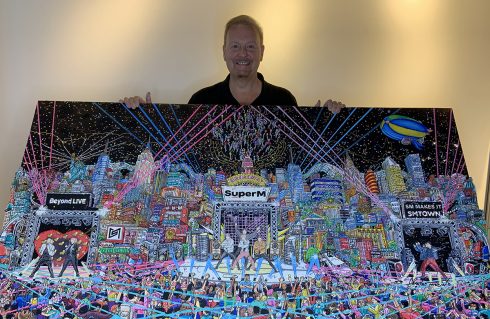 SuperM and The Rise of KPop
Charles chose SUPERM is a 7-member supergroup under SM Entertainment (Korea) Capital Records (USA) to be front and center since they've been making waves and bringing light to the K-Pop culture.  The group consists of seven members from four SM Entertainment boy groups: Taemin from Shinee, Baekhyun and Kai from Exo, Taeyong and Mark from NCT 127, and Ten and Lucas from WayV.
Fazzino as Pop Culture Historian
Charles Fazzino has celebrated many of our most beloved pop culture icons, events, and symbols in his artwork. From Madonna, to The Beatles, Elvis Presley, the Movies of 20th Century Fox, the Super Bowl…and many more, Fazzino's thirty-plus-year collection captures the zeitgeist of the times and the best of who we are.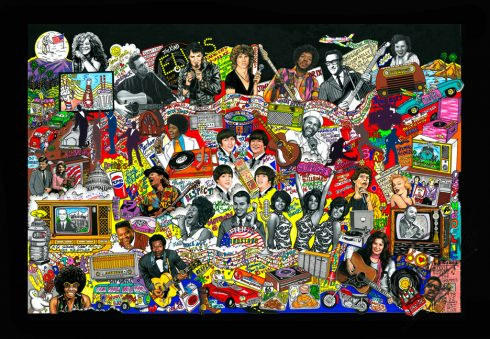 Rockin' Through the 60's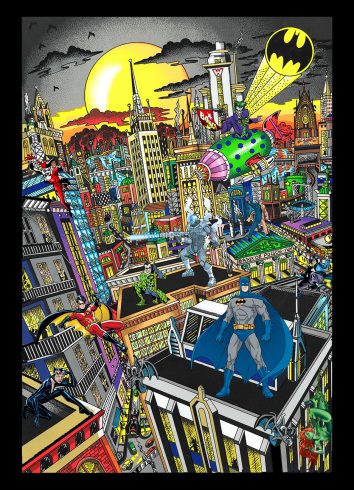 Batman Rules the Night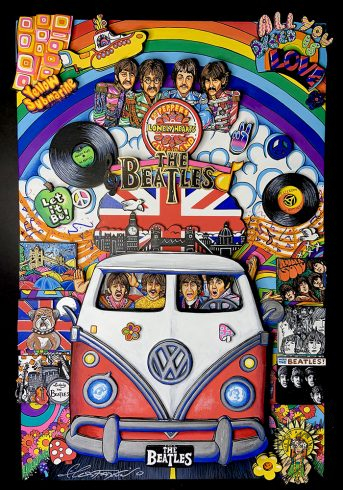 The Beatles and the VW Bus