At ArtsFest this year, we were proud to be able to have on hand the new Westchester Medical Center Health COACH designed by our very own Charles Fazzino. The COACH (Community Outreach and Community Health) travels throughout the Hudson Valley spreading the world about good health and connecting all of the facilities and campuses that have joined under the WMC umbrella.
Aside from Arts Fest, the COACH has made and will make appearances at a variety of events in Westchester, Rockland, Orange, Dutchess, and Kingston, NY including but not limited to:
The Goshen Bike Tour – August 21st
The March for Brain Injury – August 27th
The Hudson Valley Renegades Game – September 13th
The Healing Half Marathon in White Plains – October 2nd
The O Positive Festival in Kingston – October 7th and 8th
Making Strides Against Breast Cancer at Woodbury Commons – October 16th
Goshen Sports Complex Health Expo – October 22nd
Tarrytown Wellness Festival – October 30th.
If you happen to come across our beloved COACH, take a picture of yourself with it and email it to us. We'll share it with the world!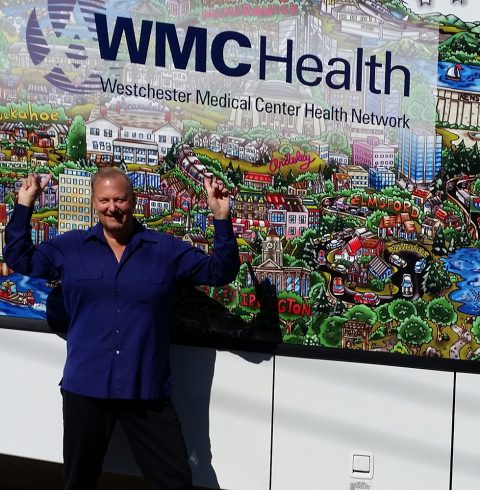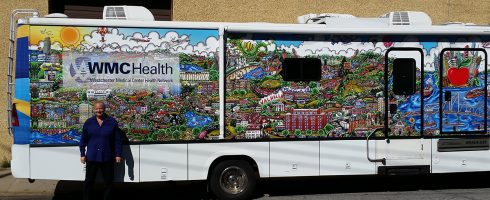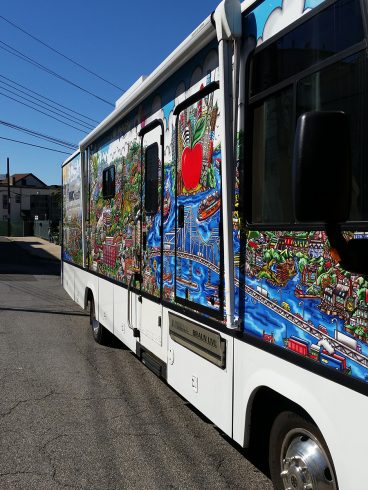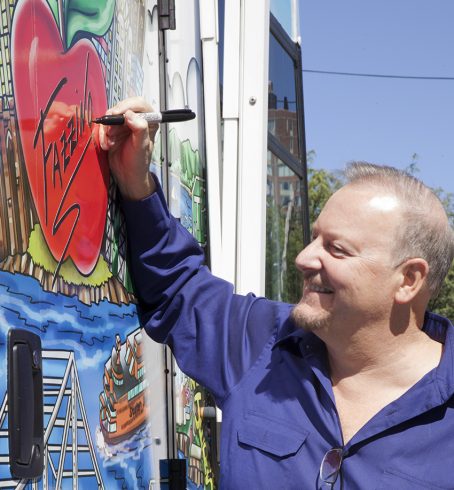 What do you think of the Westchester Medical Center Health Coach? Share in the comments below or tell us what you think on Facebook or Twitter!