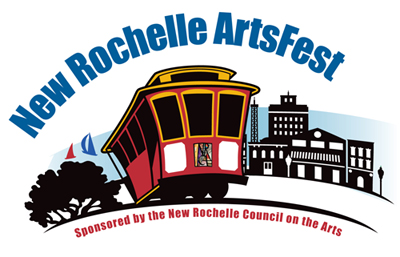 We are once again participating in the City of New Rochelle's Council on the Arts annual ArtsFest, a weekend long festival highlighting the best the area has to offer. And since we think that Charles Fazzino's studio is certainly one of the VERY BEST things New Rochelle has to offer, we're opening our doors to the public. The city will come alive with art exhibits, live music, great food, incredible performances, shopping, and tours of artists' studios throughout the downtown area. On Saturday or Sunday, you can begin your tour at the Fazzino studios and then hop on the free "Culture Trolley" to visit more than 20 other venues around the area.
You'll have four chances to tour the studio in conjunction with the 2012 New Rochelle ArtsFest:
Thursday, September 20th from 6pm – 9pm
Kick-off Gallery Night ArtsFest Preview
Friday, September 21st from 5pm – 9pm
Private Fazzino Collectors Club Reception
Saturday, September 22nd from 12:30pm – 7pm
Open to the Public for New Rochelle ArtsFest
Sunday, September 23rd from 12:30pm – 5pm
Open to the Public for New Rochelle ArtsFest
At each event, you'll see the behind-the-scenes workings of Charles Fazzino's personal art studio, have the opportunity to spend time with Charles, and see a wonderful collection of new and unique 3-D works!
Please RSVP at gbulfamante@fazzino.com or call us at 914-654-9370. We'll send you specifics with directions and parking instructions.
Looking forward to seeing everyone this year!