Charles Fazzino has painted hundreds, if not thousands, of original works. His subjects cover the gamut from cityscape to popular culture to sports to professions, and beyond. But even he hasn't painted it ALL yet. Hence, the demand for Charles Fazzino commissioned original works. Sometimes a client wants a specific view of a particular place, but in many instances, the commissions become a lot more personal. They celebrate peoples' lives and homes and livelihoods. Fazzino has been asked to celebrate special occasions and pay tribute to relatives, friends, and family.
This painting was commissioned by a collector in Germany who wanted a celebration of the falling of the Berlin Wall combined with The Brandenburg Gate and particular aspects of the city. In addition, he wanted it done in a particular color scheme. Fazzino was happy to oblige.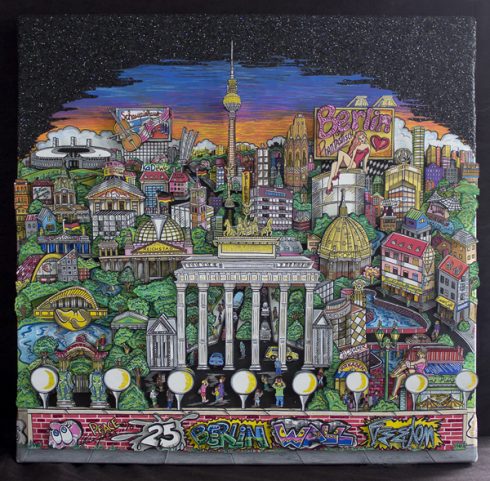 This New York collector wanted his favorite artist to pay tribute to his favorite spy…James Bond: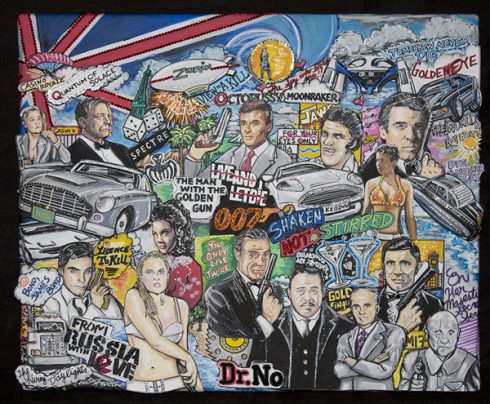 In 2014, Fazzino was commissioned to create a painting celebrating the 25th anniversary of a premier media services, production, creative, and digital interactive company. Fazzino was able to take the entire history of the company and present it in one spell-binding image. It was unveiled at the official anniversary party and it made quite a statement.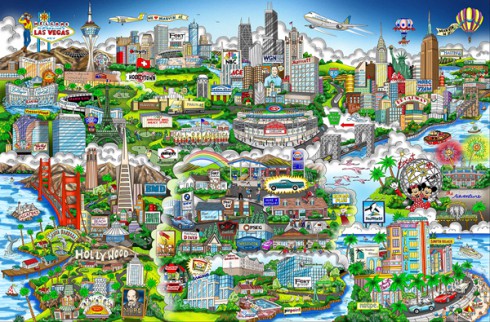 Sometimes the commissions are quite personal. In this instance, a family wanted to pay tribute to the family patriarch. The result was an artwork that encompasses the essence of a man…his life…his successes…and all that he loves. An incredibly touching celebration.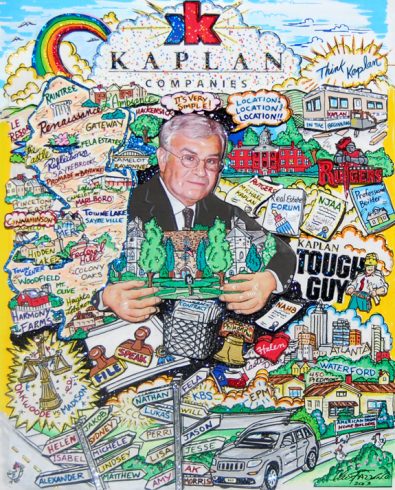 Then there are the celebrities. This piece was commissioned as a gift for supermodel and actress Kate Upton.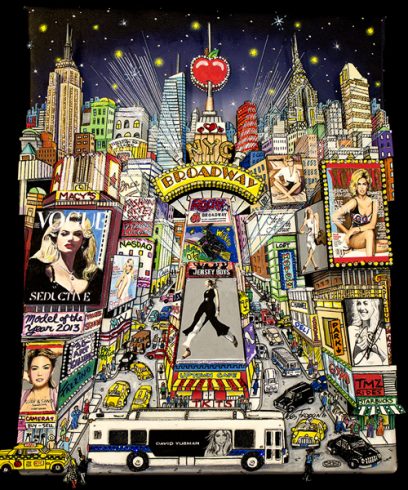 "I love doing commission work, but it can be incredibly challenging," says Charles Fazzino. "It's incredibly gratifying when someone wants me to capture something that is so important to them in my characteristically three-dimensional style. Sometimes it's a struggle to maintain my artistic flow while making sure I meet all of the client's expectations but I'm so proud when I see the smiles and hear how much these pieces touch people. Sometimes, the works are so personal that I end up feeling like I'm 'part of the family' and that's just fine by me."