I can't believe last night was only the "PRE-CELEBRATION" – the weekend of the Ellis Island Medal of Honor Awards Gala is here..and i really don't think i understood the magnitude of this event until last night. I attended the pre-celebration party at the National Museum of the American Indian. First of all…what a beautiful museum. The shape of the room they held the event in is reminiscent of a teepee, albeit a VERY modern one…beautiful wood floors…incredible glassed-in exhibits…and a high tech screen. My original painting and limited editions were on display (make sure you check out the special offer NECO is offering to my collectors until May 15th at https://www.fazzino.com/News-ellis-island-medal-of-honor-neco.htm).
The chairman of NECO, Mr. Nasser Kazeminy, made a fabulous speech and donated money to "Gift of Life," the organization that brings children from third world countries to the United States for life-saving surgery. Very inpsiring. Did you know they have saved more than 10,000 lives??!
I had the honor of meeting Gloria and Emilio Estefan. Gloria received the Medal of Honor several years ago and this year, it's Emilio's turn. They are gracious and sweet people. I spent a long time speaking with George Randazzo, the founder of the National Italian American Sports Hall of Fame in Chicago. We are talking about some very exciting projects….my father was from Sicily….and i would be proud to be involved with the Hall of Fame!
At the Chairman's Dinner, i sat next to Medal recipient Rayna DuBose…after contracting Meningitis while playing basketball in her first year of college some years ago, she's lost both arms and is now a motivational speaker….resiliance is her middle name and i was touched hearing her story. Congressman Charles Rangel sought her out because he wanted to meet her.
It was incredible night and i can't believe that the best is yet to come today with the actual ceremony on Ellis Island. More to come….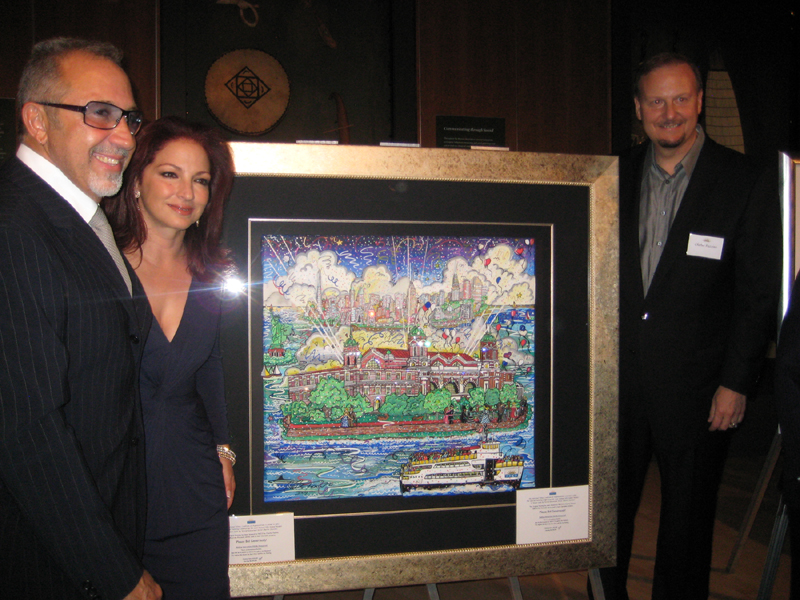 –Charles