I recently had the honor of creating a very special wedding ketubah for one of my collectors – Jaime Perla. I had never done anything like this before when she asked me and i thought long and hard about how to make it incredibly special for her. Jaime provided me with a list of all that is special to her and her husband (fiance at the time). It turned out to be a wonderfully personal keepsake…one i hope they treasure for the rest of their lives.
It was recently featured in a segment on the WE Network's "Platinum Weddings" television show. Click on the link below or you can watch it in my Virtual Media Room.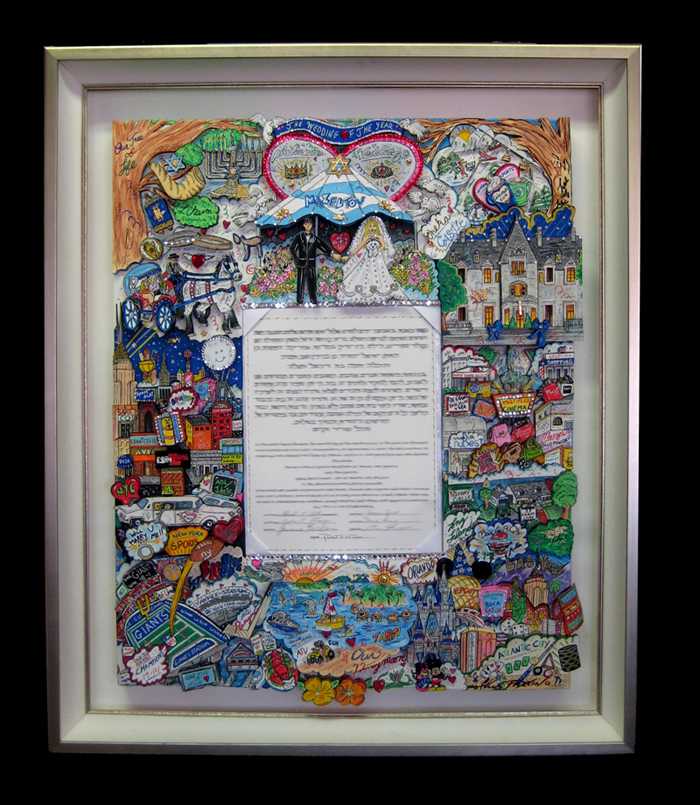 Watch the Fazzino Segment on Platinum Weddings.