Fazzino and Fazzino Make their Mark on NYC
Charles Fazzino and his daughter Heather have been working together creating one of a kind originals that have been sold around the world for years now, and finally they have created their first collaborative Limited Edition 3D print called" Tagging the Big Apple." The piece seamlessly blends Heather's edgy street-art style with Charles's narrative New York cityscape. The result is a dramatic composition combining both flowing and coarse lines, and a stark black and white color palette. With each collaborative piece they do together, it becomes more obvious that talent, without a doubt, runs in the Fazzino family.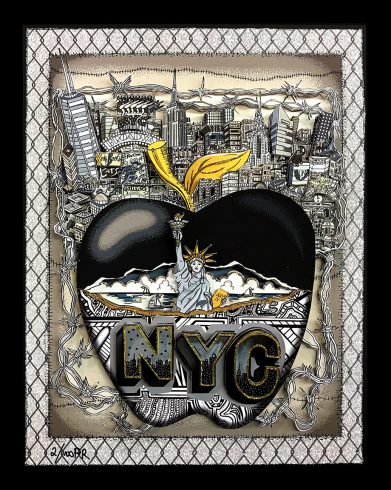 Tagging the Apple
100DX/100PR/50DX
11″ x 14.5″
Words from the Fazzinos
"Creativity and Art is something that my parents passed down to me and now, I feel I have passed down to my daughter Heather. Both of my parents were artists in their own way. My father was a shoe designer for Ferigamo and my mother a jewelry maker and avid crafter. This opportunity to start producing work collaboratively with Heather and for her to create her own artwork has been something I've waited for my entire life. It's very exciting for me." – Charles Fazzino
"My Father has always been someone I could look up to, and to be honest I never really appreciated him more than I do now, nor did I realize just how much I want to be like him. But, DON'T tell him that! This opportunity to work with him showed me how well we create together. Our similarities and our differences have also brought out some new forms of art that I don't even think my father knew he had in him. The two of us together are a great team and I can't wait to release more collaborative originals and limited editions!" – Heather Fazzino
Past Fazzino Collaborations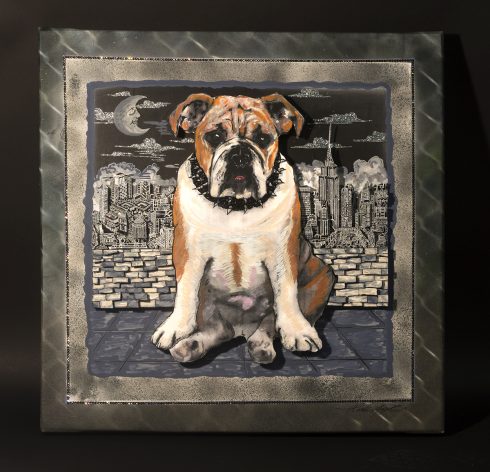 U- 0481 Missy's New York
30″ x 30″
Available for Purchase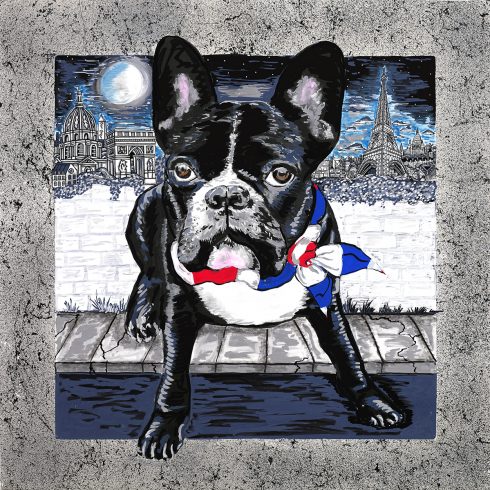 U- 0387 Olivier in Paris
36″ x 36″
Available for Purchase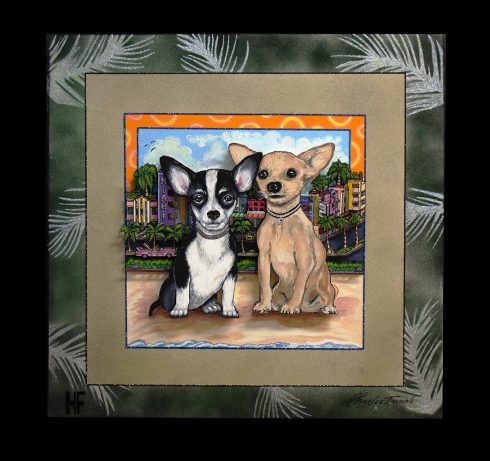 U- 0415 Chihuahuas in Miami
34″ x 34″
Available for Purchase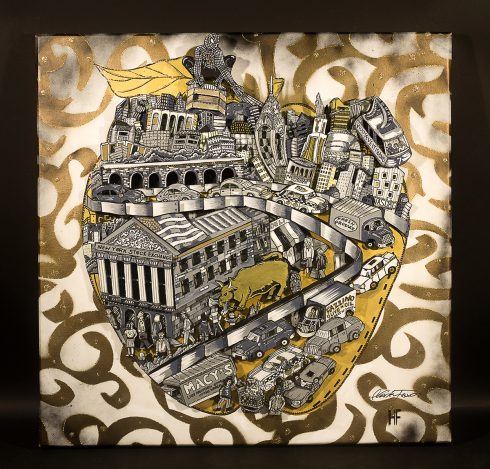 U- 0480 Golden Apple Collaboration
34″ x 34″
Available for Purchase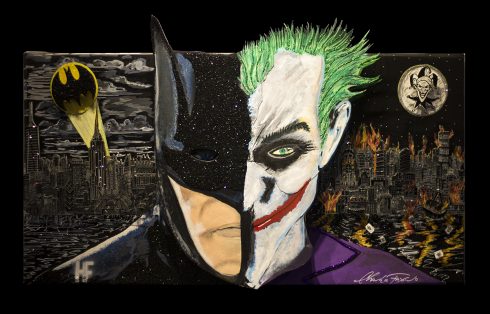 U- 0456 The Clash of the Gotham Rivals – Sold
40″ x 20″
Purchase Information
For More Information on the Tagging The Big Apple Please contact an authorized gallery, or email info@fazzinocollectors.com with your inquiries!
Make sure you Tweet, Instagram, Facebook Message, etc. to show us your Fazzino Vegas Artwork so we can stay connected via Social Media!
#Fazzino or #FazzinoCollabs
Just
inCASE

you didn't know!

…

The official Charles Fazzino Gift Shop is fully stocked with Cellphone Cases that display some of your favorite Fazzino pop art designs. These hardcover polycarbonate cases embellished with Swarovski Crystals are available for the following phone styles and sizes:
Galaxy S6,
iPhone 6
iPhone 6+
iPhone 7
iPhone 7+
iPhone 8
iPhone 8+