Fazzino Giftware Collection by Goebel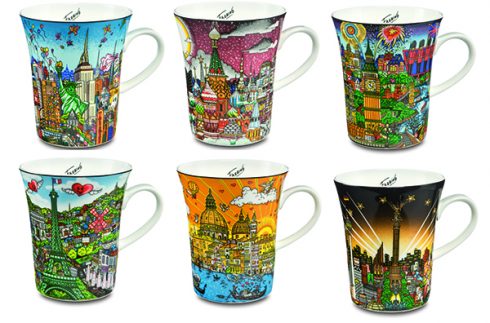 We are proud to announce the release of our new giftware collection. More than a year in development, the line is the result of a collaboration between Fazzino and German giftware company, Goebel, who are known for "The Art of Lifestyle."
Known for their artistic sensibility and the quality of their products, Goebel was the natural choice to adapt the Fazzino art line to fine home goods and more. Highlighted by a series of 6 bone china mugs (available separately), the collection also consists of beautiful pop art umbrellas, exquisite vases, coasters, and place mats. The same set of images (New York, Venice, Paris, Moscow, London, Berlin) if used throughout to create a wonderfully consistent look and feel.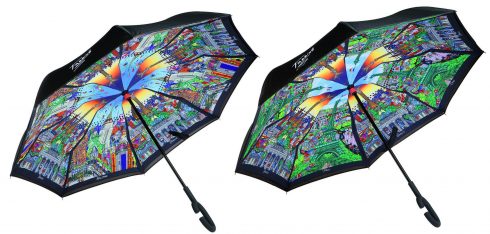 "I'm very proud to have been able to collaborate with a company like Goebel. The products are beautiful and I love the respect the folks at Goebel demonstrate in everything they do for hand-crafted art. This is a new and wonderful canvas for my work and I'm looking forward to continuing to create new items for the line." – Charles Fazzino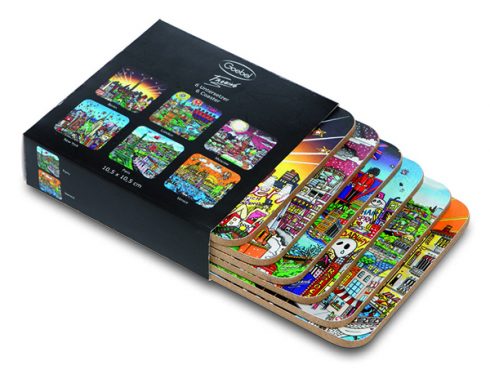 Purchase Information
To purchase any of the Fazzino/Goebel items, or for full product information, visit the official Charles Fazzino Gift Shop at www.fazzinogiftshop.com.