Dr. Rene Fasel was the President of the International Ice Hockey Federation from 1994 until last month. The Federation celebrated his retirement at the Annual IIHF Congress in St. Petersburg, Russia in September by presenting Dr. Fasel with an original painting by Charles Fazzino celebrating his career and lifelong devotion to the sport of ice hockey. Charles Fazzino was present via a prerecorded video and had this message for Dr. Fasel: "It was such an honor to create this painting for you and i hope it does justice to your life and career. Your influence on international hockey will be forever remembered. I wanted this artwork to be as vibrant and colorful as you are. You have accomplished so much and i hope this painting keeps all of your memories of your time as President of the IIHF alive forever!"
The guests to the convention also received a print of the artwork signed by both Charles Fazzino and Dr. Rene Fasel.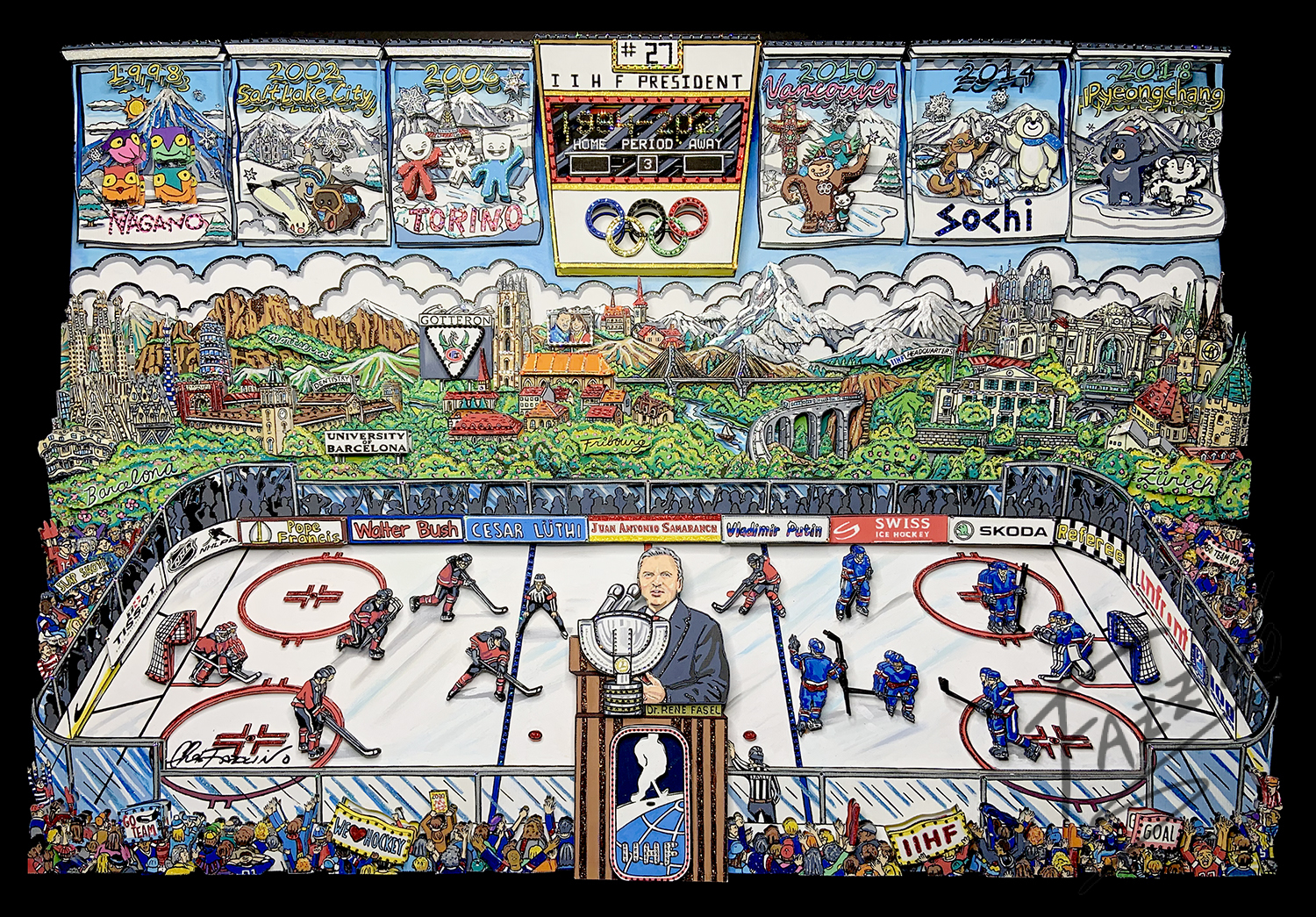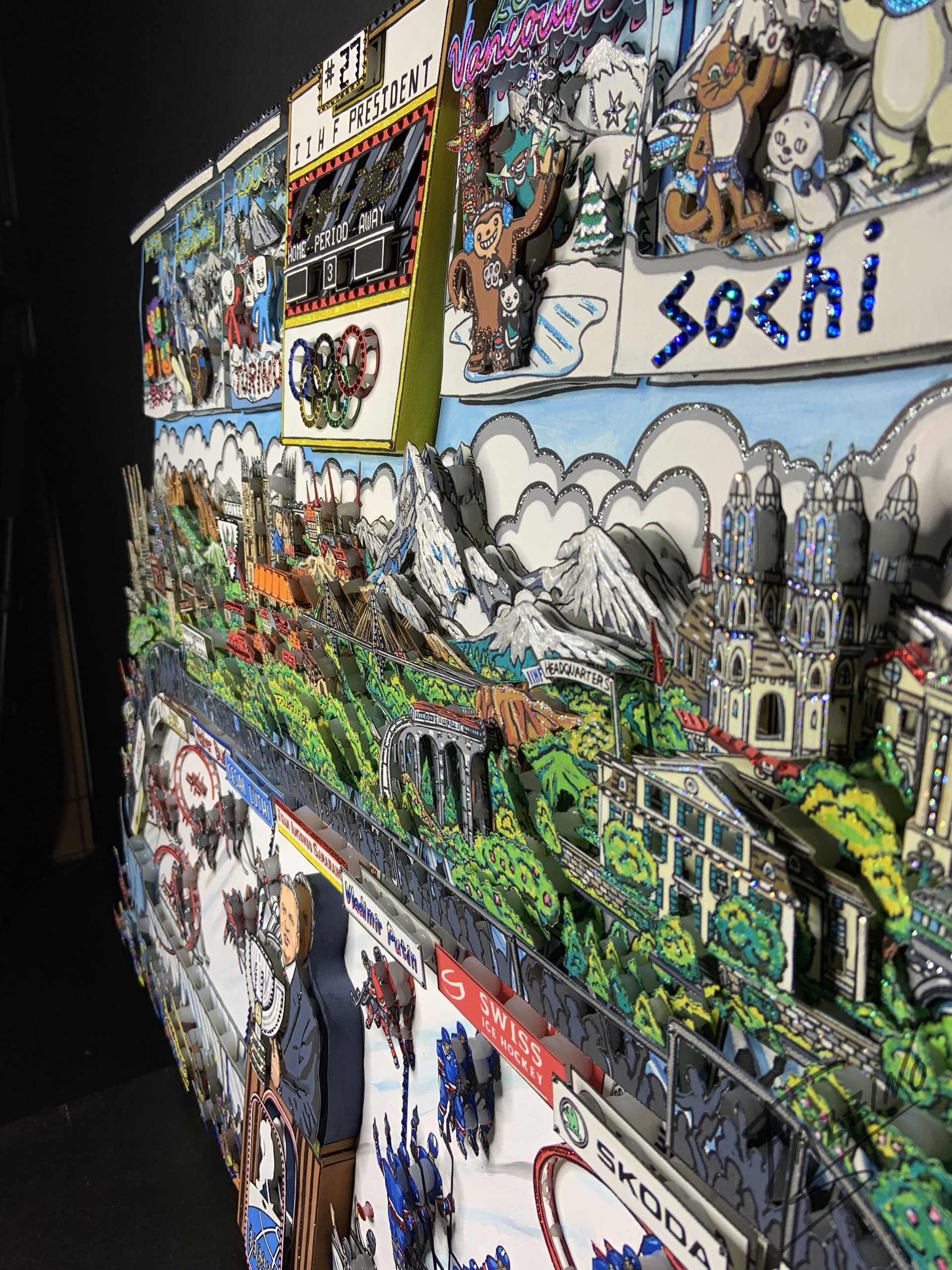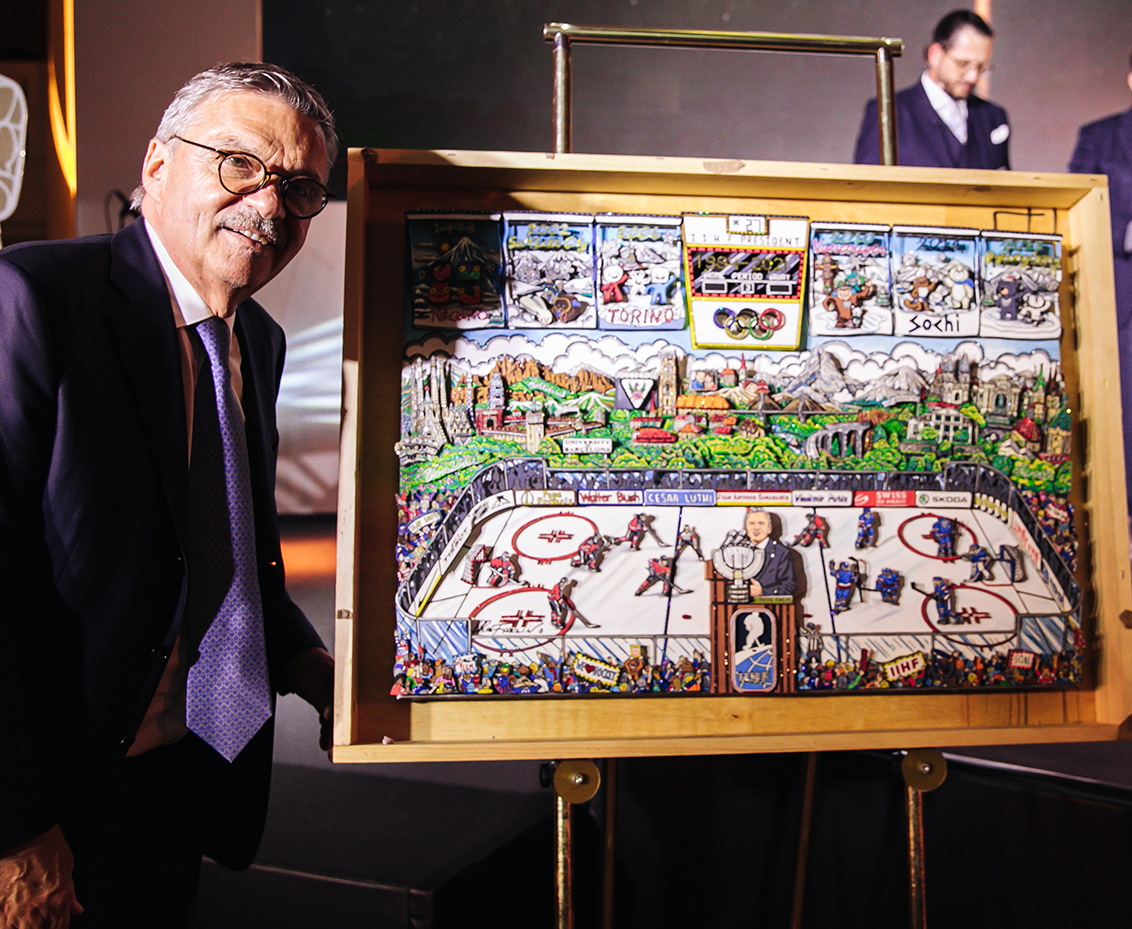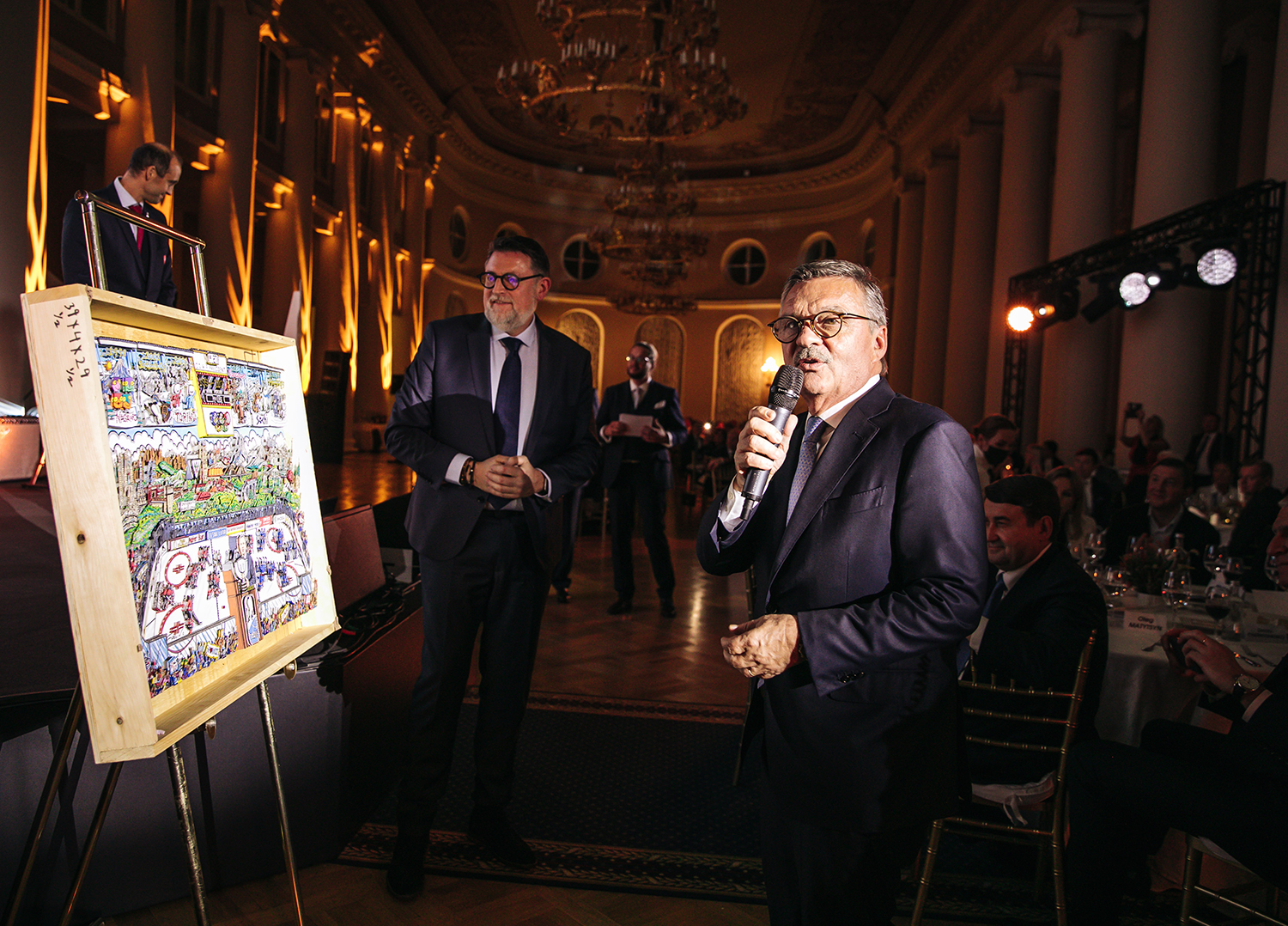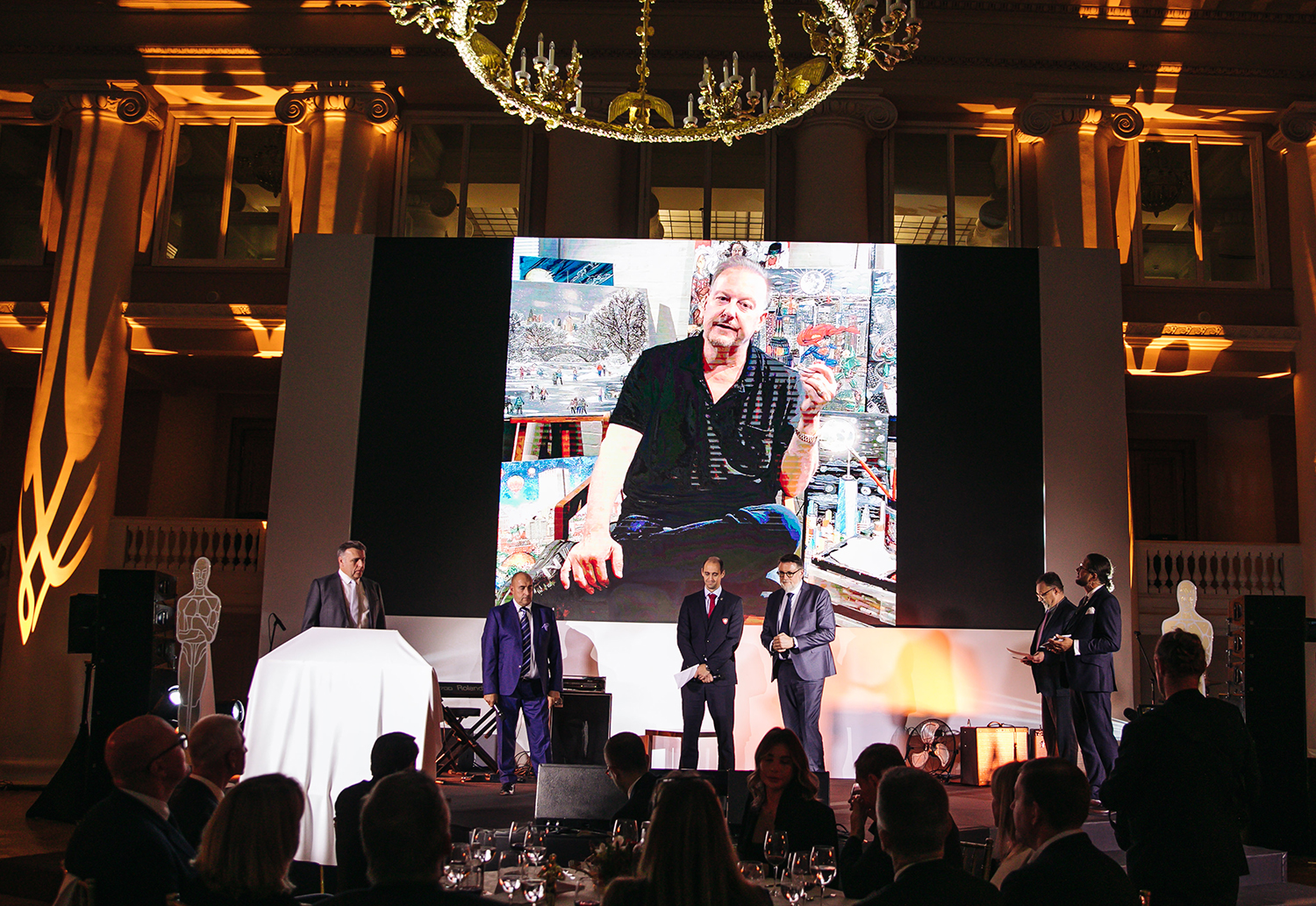 Click here for more sports-related posts.