This past weekend your favorite 3D Pop Artist was determined to stay connected to his fans and collectors across the world, even after he injured his leg and his doctors told him he couldn't travel for a few months. It was the first time in the artist's 30+ year career that we actually had to cancel a few of his appearances. Resolved to interact with his collectors and with technology being as amazing as it is, Charles was able to conduct two different Skype sessions from New York to MIVA Gallery in Malmo and Gothenberg Sweden. The exhibitions were, in fact, the first for Fazzino in Sweden, and he was very disappointed to have to miss them.
If you have ever been to one of Charles Fazzino's shows, then you know that one of his favorite ways to dedicate the artwork to his customers in person is to do a personalized drawing on the back of the framed art. Not only does the art piece itself connect with the customer, but adding a child's name, picture of a favorite place or even a furry member of their family, makes each piece a true one-of-a-kind! And this time, he was able to do it VIA SKYPE!
Here are some "Behind-The-Scenes" photos!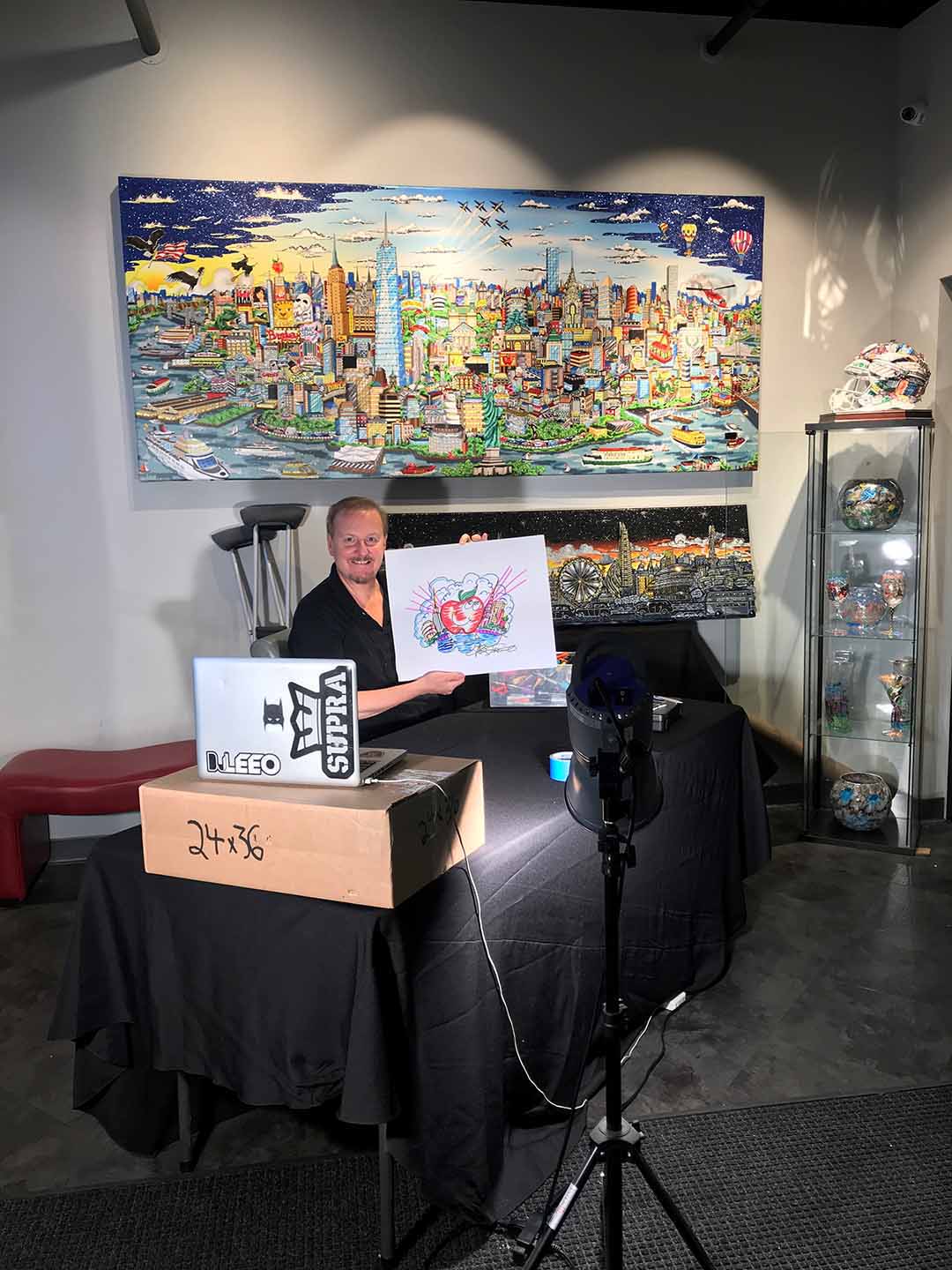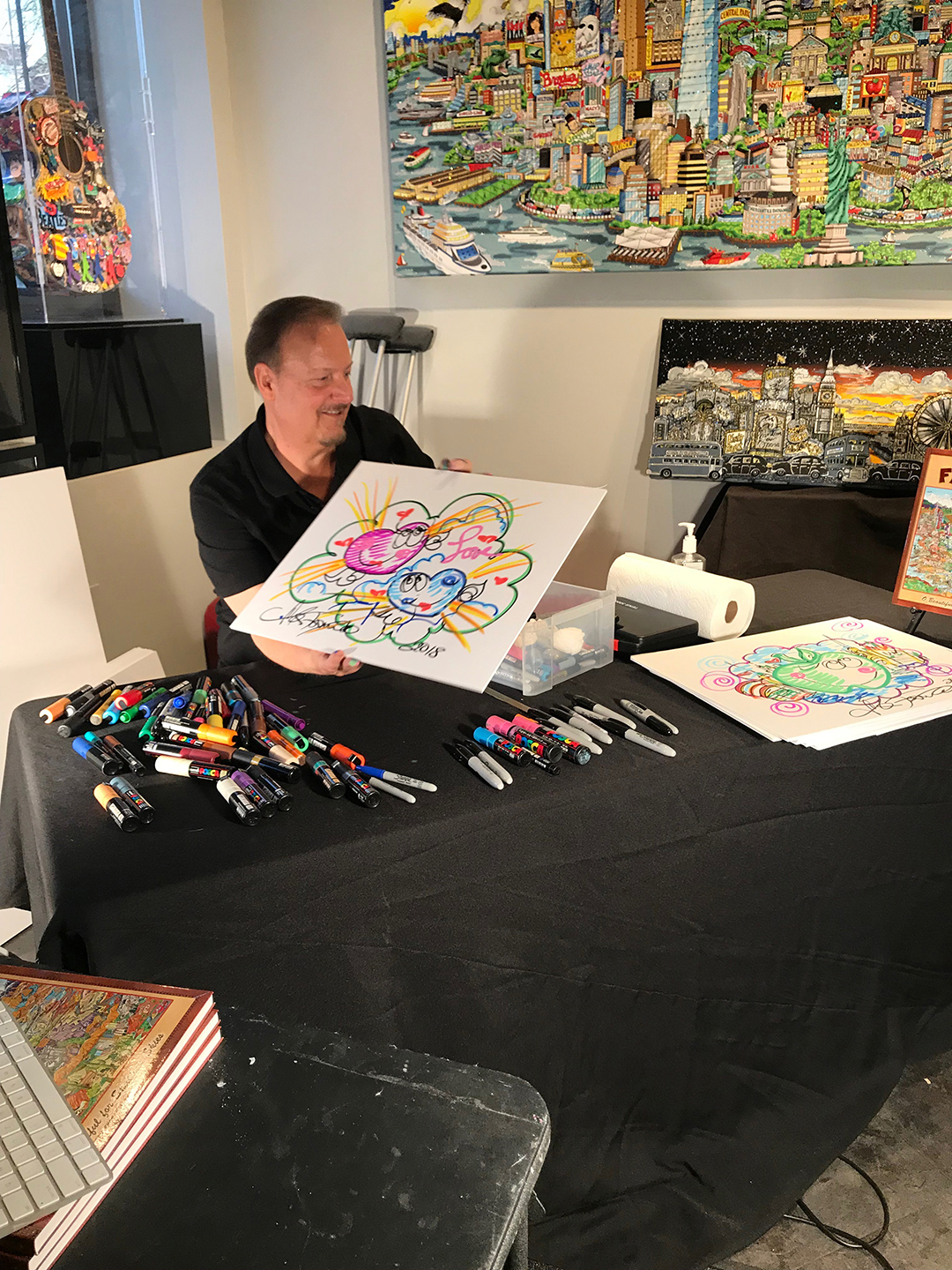 "It really was a cool and different experience to Skype with the folks at Miva Gallery and the guests who attended the show. It didn't necessarily replace the real rush I get from traveling to new cities and meeting new people in person, but it was definitely an amazing substitute! It was so important for me to be there in some way as this was the first show of my work in Sweden and i couldn't disappoint. I think this was really fun but like I said before, I can't wait to actually go there next time! I hope they're ready for me to be back on my feet!" – Charles Fazzino
Just in CASE

you didn't know!

…
Our official Charles Fazzino Gift Shop is selling Cellphone Cases that have some of your favorite Fazzino images.
Available for the Galaxy S6, the iPhone 6, 6+, 7, 7+, 8, and 8+.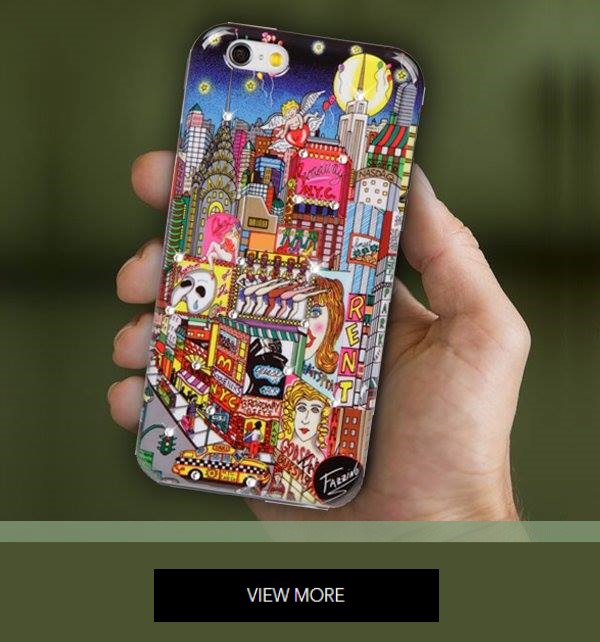 Make sure you Tweet, Instagram, Facebook Message, etc. to show us how your Fazzino Artwork so we can stay connected digitally! #Fazzino or #Fazzino3DPopArt
Interested in purchasing your own Fazzino 3D Limited Edition??
Please contact an authorized gallery, or email info@fazzinocollectors.com with your inquiries!