As your attentions begin to turn to Autumn weather and the coming holidays, we thought we'd remind you of some of the newer items we've added to the Fazzino Gift Shop in the last few months.
Puzzles are Back in Stock
After being sold out for months, a new line of 1000-piece Charles Fazzino puzzles came back in stock a few months ago. The pandemic saw a huge run on puzzles and we are thrilled to be able to offer them once again. Stay tuned because we expect to be adding a few more titles during the month of October. Check out the puzzles here!

Recyclable Shopping Bags
One of the most popular Charles Fazzino items was a recyclable shopping bag created to benefit the Muscular Distrophy Association over ten years ago. We are proud to present a new one produced by our German licensing partner, Goebel. Check out the recyclable shopping bags here!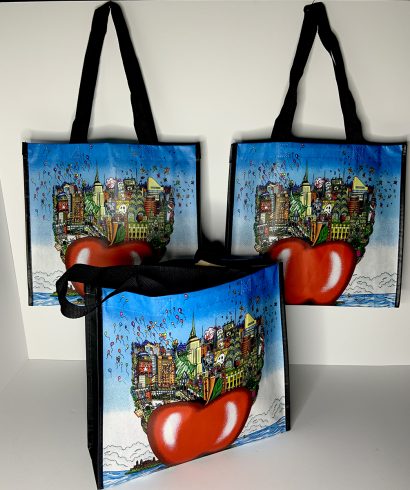 Embellished Collectors Plate
Also from Goebel comes a hand-crafted, limited edition, porcelain collectors plate embellished with Swarovski Crystals. Each plate is about 20″ in diameter and comes with a Certificate of Authenticity. They make a wonderful gift for your favorite Fazzino collector. Check out the embellished collector's plate here!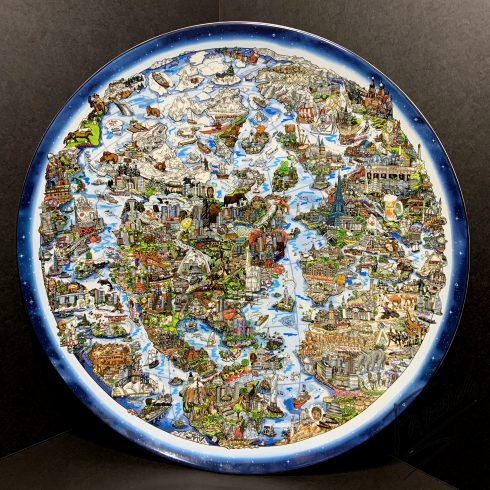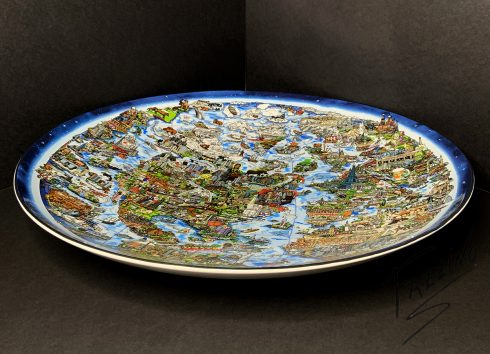 "As I am with all of the products that Goebel has made with my artwork, I proud of this new collectors bowl. I love seeing how they are able to adapt the artwork to some of the finer porcelain for which they are known. It's a beautiful bowl and when we have them in the studio, we add Swarovski Crystals to them and they just shine."