"Celebrating Our World: The Best is Yet to Come!" is an expression of what the future holds for all of us. Born of Charles Fazzino's imagination during the COVID-19 pandemic, this momentous work captures the intense joy we feel when contemplating a future world full of health, happiness, prosperity, and peace.
"I want this artwork be a profound beacon of hope. An image that brings us all together in an expression of celebration and a promise for the future. I wanted to stand up on the top of a mountain and shout that no matter what happens, we will all come together, the world is a beautiful place, and there is so much to celebrate. The fireworks will fly again and the will grace our skies with a brilliant message of triumph, resilience, and worldwide unity!"
The image measures 41″ x 31″ and is available in four different edition types: DX/SV/PR/AP and all are hand-cut and hand-glued mixed-media on archival rag museum board.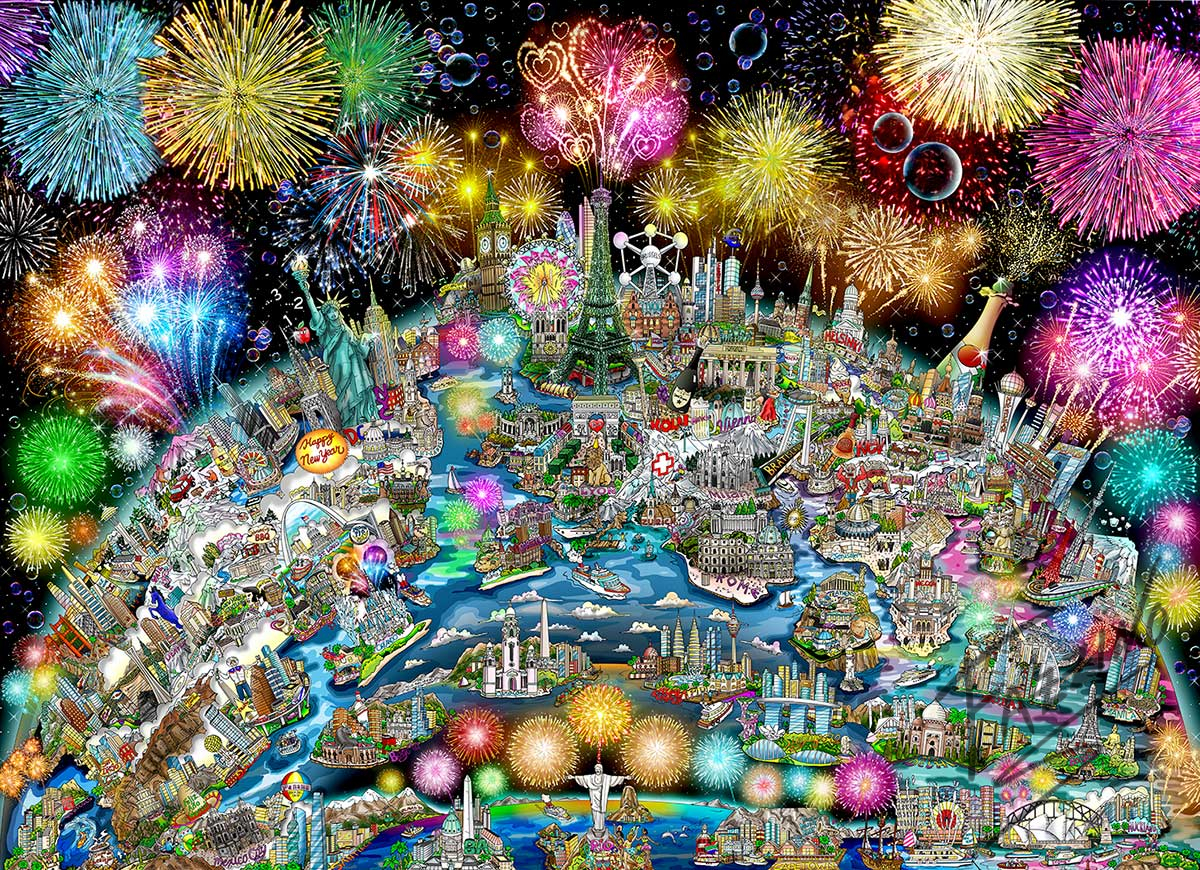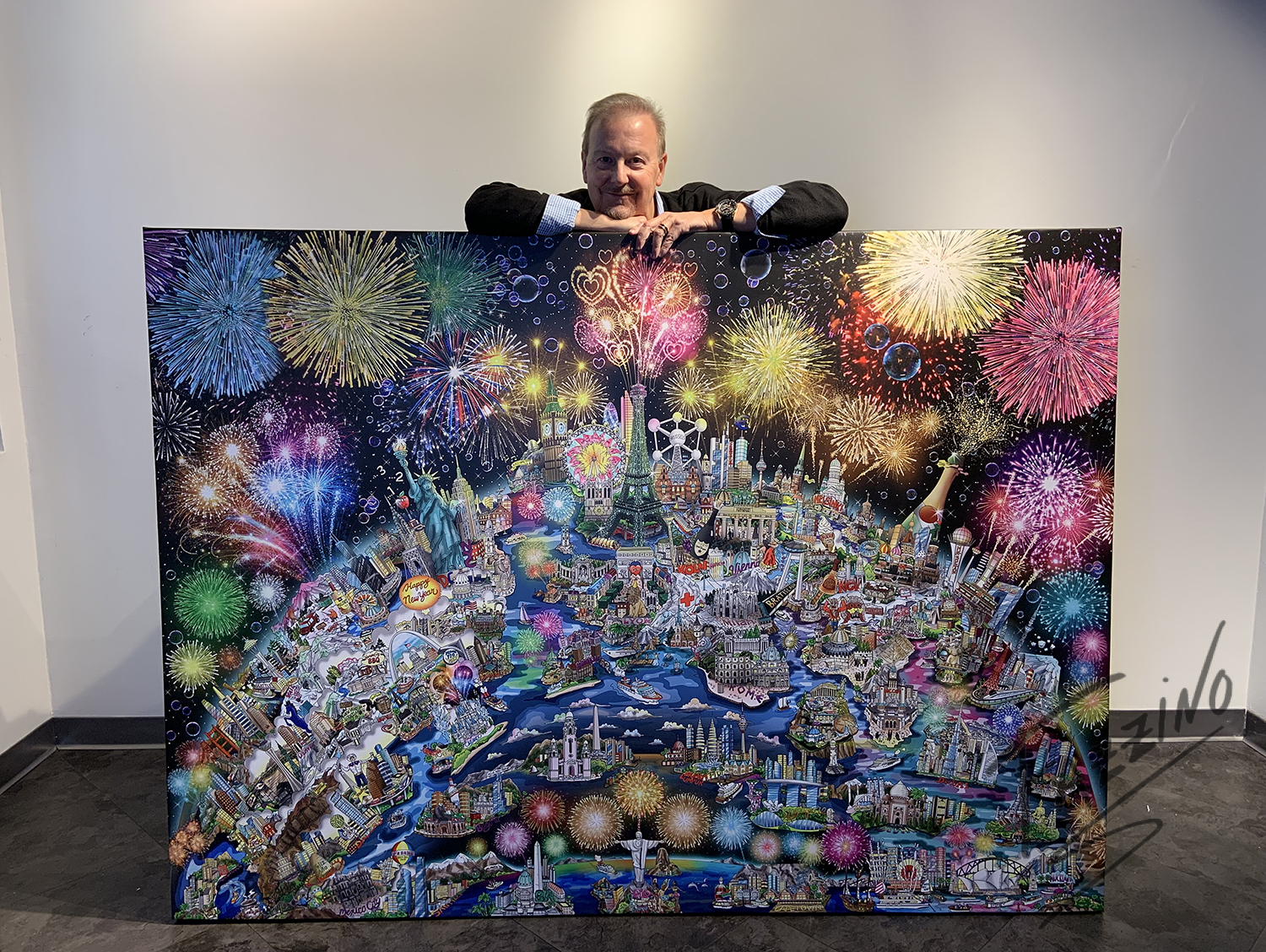 And here is a closer look at "Celebrating Our World: The Best is Yet to Come"
Contact your favorite authorized Fazzino gallery or email us at info@fazzinocollectors.com for purchasing information.