New Release Alert!
In this new 3-D Limited Edition, Charles takes us to Colorado, the "Centennial State" that has a diverse landscape of arid deserts, river canyons and the snow-covered Rocky Mountains! Between butterflies, rainbows and clouds, Charles has taken his beloved 3D technique and created a piece that you could never mistake for any other place in the world BUT Colorado! Because Charles is so adept at painting cityscapes, no matter the location, he puts his heart into it and fully captures it by concentrating on important cultural elements and slipping in some historical facts and local favorites, like the "Haunted" Blue Horse Blucifier!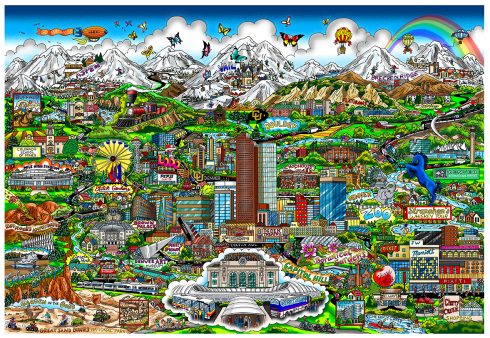 Colorado On My Mind!
Edition Breakdown: 150DX / 50 ALU
Approximate Image Size: 16″ x 11″
"The vibrant downtown area is one of the main reasons I wanted to bring this beautiful city to life. One of my favorite parts about being an artist is being able to visit somewhere and then take what I have personally experienced, and combine it with not only historical buildings, but pop cultural aspects that personally connect the piece to the place and time. When you look at my artwork i want the customer to say to themselves 'That's NYC because I see the empire state building.' I love to use staple components that describe the history of a city; For example when I began making this piece one "Must Have" was Blucifer. That statue tells a story of the artist who created it and it is also a "Must See" when you travel to Denver." – Charles Fazzino
For more Information on

Colorado on My Mind…
Please contact an authorized gallery, or email info@fazzinocollectors.com with your inquiries!
Other Colorado Inspired Pieces
One Unique Tribute to Denver you might have missed!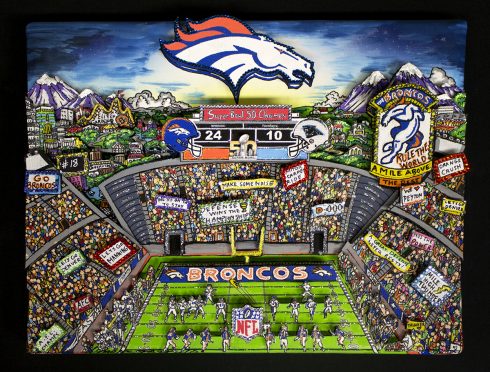 U-0381 Denver Broncos
Image Size: 12 x 9.5
Released in 2016
Just in CASE

you didn't know!

…
Our official Charles Fazzino Gift Shop is selling Cellphone Cases has some of your favorite Fazzino images.
Available for the Galaxy S6, the iPhone 6, 6+, 7, 7+, 8, and 8+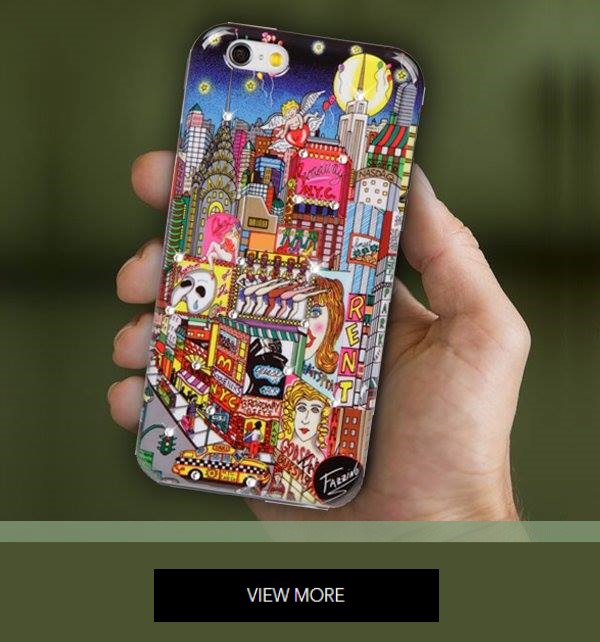 Make sure you Tweet, Instagram, Facebook Message, etc. to show us how your Fazzino Artwork so we can stay connected digitally! #Fazzino or #ColoradoOnMyMind