Aloha Fazzino Art Lovers!
We introduce to you "Kawaii in Hawaii!" The new release that will put on a smile on your face that shines just like the sun in the sky! Fazzino brings his creative style to the already beautiful Hawaii with Pineapples, Hula Girls, and Fun in the Sun! Although this piece is small in it's size it'll bring a BIG Hawaii splash to your collection.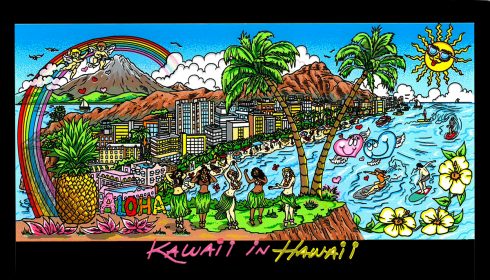 Premiere(PR) Edition
Three Layers of Dimensionality on Black Museum Paper
Edition Breakdown: 100 PR
Approximate Image Size: 8.5″ x 4″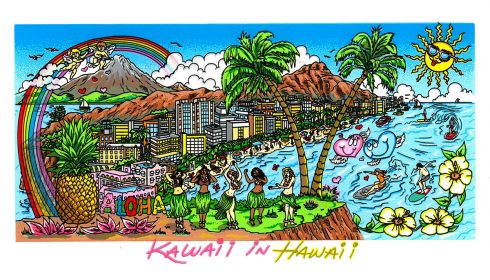 Deluxe(DX) Edition
Three layers of Dimensionality on White Museum Paper
Edition Breakdown: 100 DX
8.5″ x 4″
"I LOVE WARM WEATHER! There is nothing that makes me more happy than being in the Sun. Hawaii is one of Mine and my family's favorite tropical places to travel which has always made it easy to portray the warmth, and happiness in my artwork that this beautiful place radiates! The Sun makes everyone feel Happy… i mean come on… Who doesn't love sunshine?" – Charles Fazzino
HOT Pieces of Pop Art Work
Here are some more HOT Fazzino Pieces that will make you wish you were in the Sun!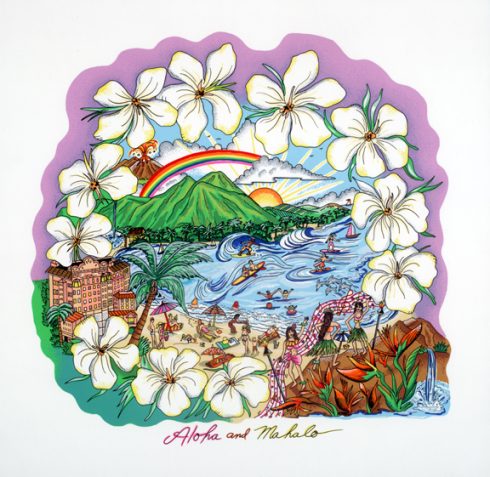 Aloha, Mahalo
Edition Breakdown 150#,100Dx,100PR
Approximate Image Size: 10″ x 11″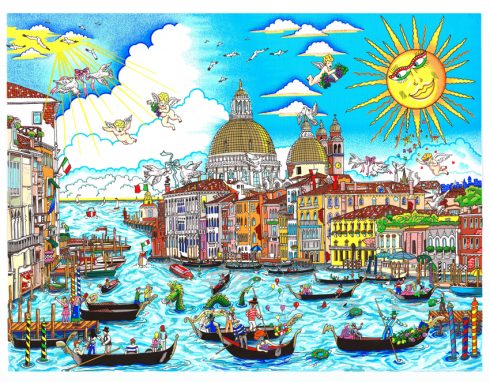 The Sun Rises Over Venice ( Il Sole Brilla Su Venezia)
Edition Breakdown: 200DX, 100PR
Approximate Image Size: 28″ x 22″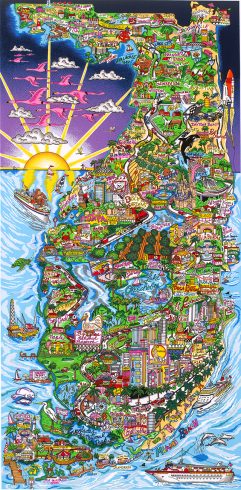 Along the Sunshine State
Edition Breakdown: 350 DX
Approximate Image Size: 14.25″ x 29.25″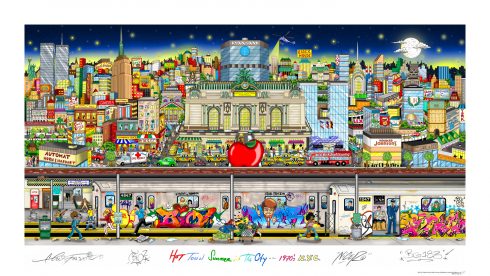 Hot Town, Summer in the City
Edition Breakdown: 250 DX
Approximate Image Size: 36″ x 20″
Make sure you Tweet, Instagram, Facebook Message, etc. to show us your Fazzino Artwork so we can say ALOHA via Social Media! #Fazzino or #KawaiiInHawaii #HotTownSummerInTheCity #AlohaMahalo
For more information on Kawaii in Hawaii – or for purchasing information please contact an authorized gallery, or email info@fazzinocollectors.com with your inquiries!