Charles Fazzino revisits one of his favorite places for the first time in years with "Seasonally Switzerland." All four seasons come alive in this vibrant and detailed composition capturing one of the most picturesque places on earth.
"My work has been shown in Switzerland since the 1990's and its always been one of my favorite places to travel to. My wife and I spent an anniversary at the Hotel Atlantis in Zurich…that's why it holds a prominent place in the composition. I hope that the feeling of the allure of Switzerland comes through because no matter the time of year, this is one of the most beautiful countries on the planet." – Charles Fazzino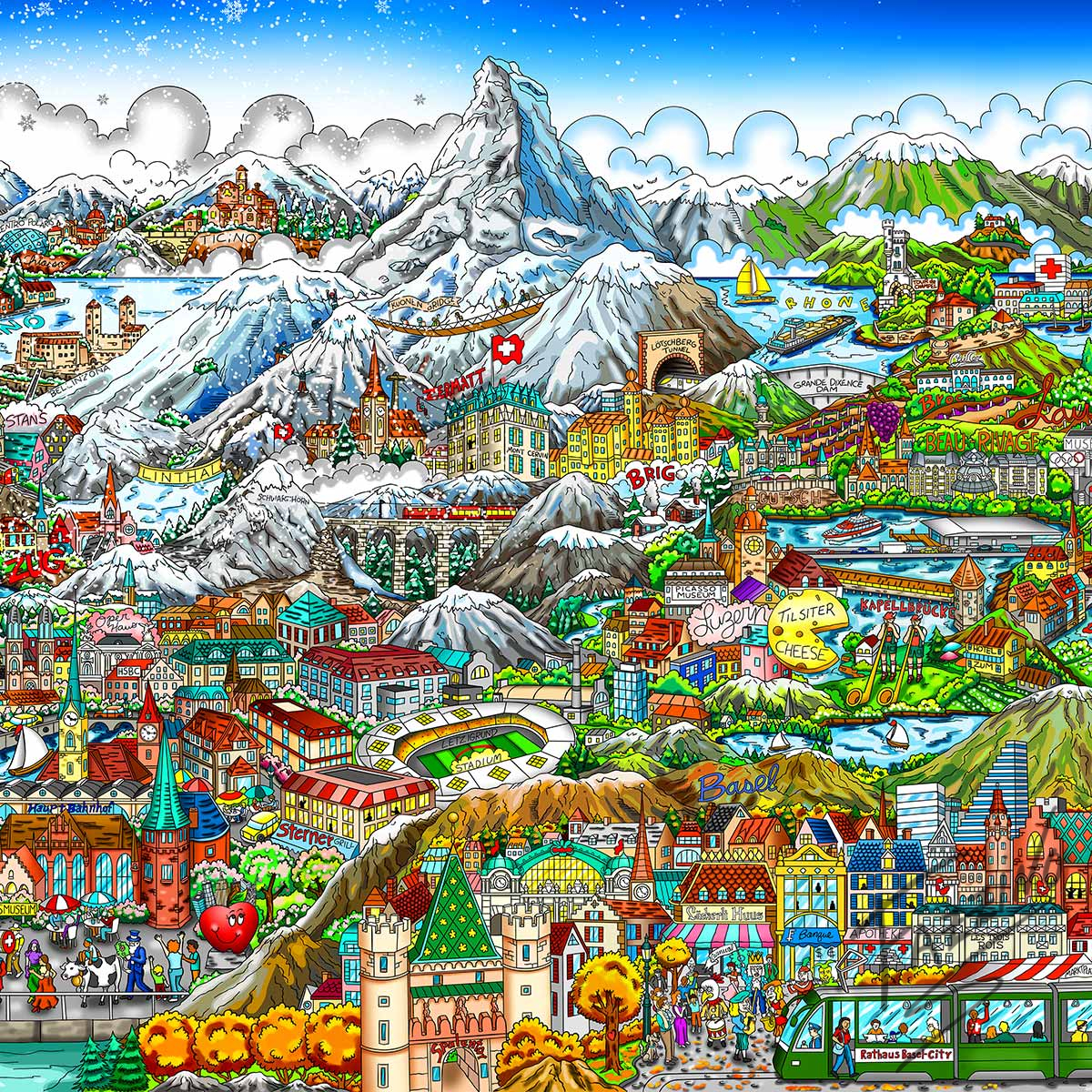 This 3D limited edition giclee on paper is available in an edition size of 200DX/99AP and the image size is 26″ x 13″.
Purchase Information
For more information on "Seasonally Switzerland", please contact an authorized Fazzino gallery or email us at info@fazzinocollectors.com.
Original Works on Switzerland
Switzerland is also one of Fazzino's favorite subjects for original paintings. Here are a few recently completed: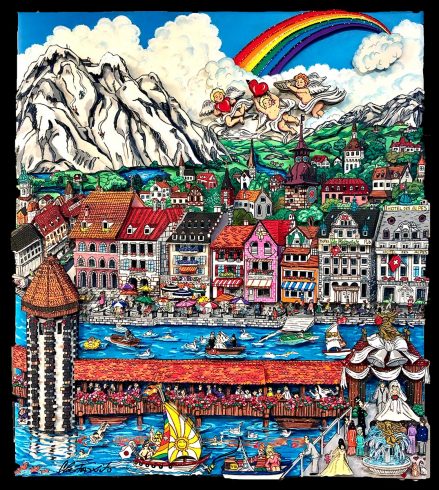 Summer Angels Over Lucerne
3D Mixed-Media Original on Canvas
32″ x 36″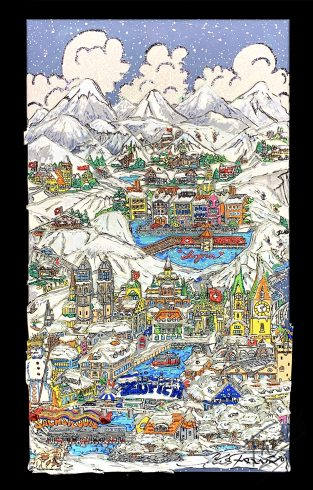 Winter in Zurich
3D Mixed-Media Original on Canvas
11″ x 20″