It's a Whole New Fazzino World!
|Chicago|London|New York City|Paris|Boston|Toronto|Tokyo|San Francisco|Texas|
As you may know, traveling all around the world is one of the most rewarding aspects of Charles Fazzino's career. Those hands on experiences are what connect his unique style to the most loved tourist attractions, historical buildings, and favorite food establishments in every city he paints. Then, voila…he translates all that experience into a brand new world-themed artwork. You get to travel the world through the eyes of the 3D Pop Art Master himself. The color palette makes this 3D limited edition silkscreen so unique- can you see those brilliant METALLICS! Hard to see in this digital image but they are there and eye-popping along with innumerable shades of gray, black, and white.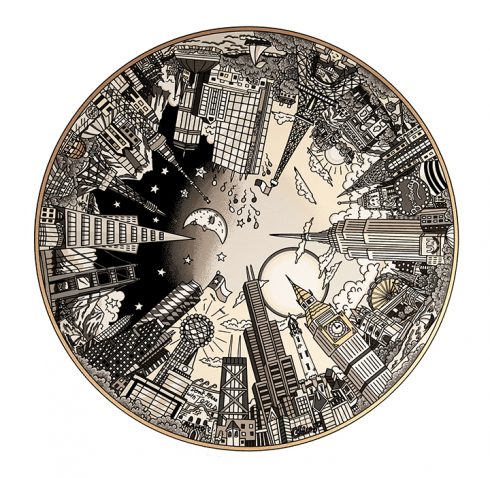 "I just CANT get enough of these colors! This year I decided that I wanted to do something different, but still artwork that speaks to and inspires people the same way it always has. That's where the idea for using these metallic colors came from. While most people love a bright, sunny day, the nighttime is also incredibly beautiful – that's where the term MOONSTRUCK came from…and I hope you are moonstruck when you look at this piece…by the colors and by the theme of unification. It shows that no matter where you are in the world, whether it's night or day, we all share the same world. A circle is the symbol for unity and continuation, as I hope my artwork will be for all who view or collect it." – Charles Fazzino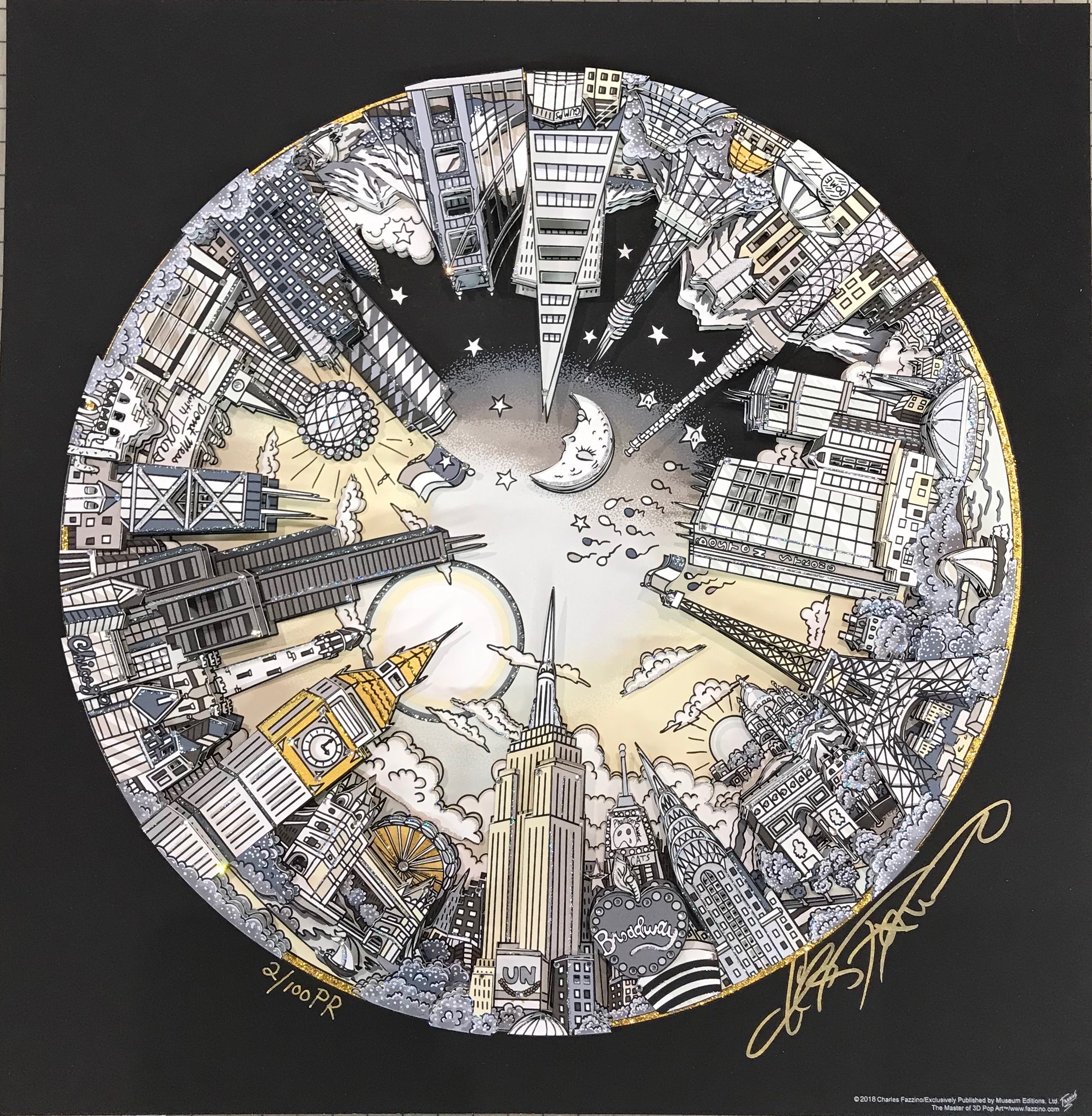 Premiere Edition Size: 100PR
Remember this Sold Out Round Limited Edition?!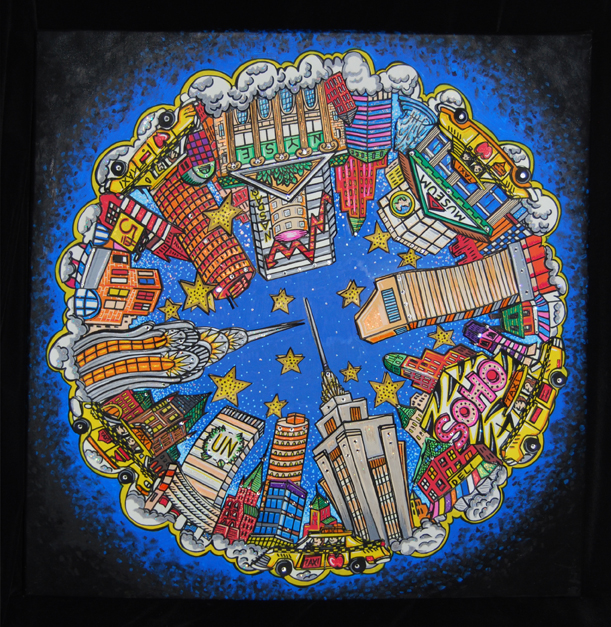 Signature Series: Taxi, Taxi, Taxi
Image Size: 36″ x 36″
Released/Sold: 2011
Purchase Information
For More Information on the The World Goes Round and Round Please contact an authorized gallery, or email info@fazzinocollectors.com with your inquiries!
Edition Breakdown: 100DX/100PR
Approximate Image Size: 14″ Diameter Round
Make sure you Tweet, Instagram, Facebook Message, etc. to show us your Fazzino Worldly Artwork so we can stay connected via Social Media!
#Fazzino or #TheWorldGoesRoundandRound
Just
inCASE

you didn't know!

…

The official Charles Fazzino Gift Shop is fully stocked with Cellphone Cases that display some of your favorite Fazzino pop art designs. These hardcover polycarbonate cases embellished with Swarovski Crystals are available for the following phone styles and sizes:
Galaxy S6,
iPhone 6
iPhone 6+
iPhone 7
iPhone 7+
iPhone 8
iPhone 8+