Get ready for a tandem of new 3D pop art images from Charles Fazzino about France, it's culture, and it's FOOD!
Paris, Love is in the Air
Paris is known as "The City of Love" for a reason. It's majestic features provide some of the most romantic atmosphere in the world. Couples get engaged at the top of the Eiffel Tower and lovers walk hand in hand down the Champs-Elysees. It's a timelessly beautiful city and in this rendition, Fazzino brings out the rich colors and the warm images that keep Paris close to our hearts.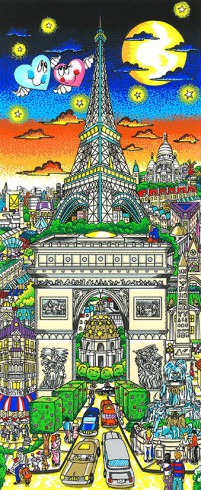 A Taste of French Gastronomie
French food and wine are only secondary to love and romance as the countries claim to fame. Travel the country with Fazzino, taking time to smell all of the savory dishes and luscious wines that can be found throughout. A fest for the eyes, A Taste of French Gastronomie is a tribute to the country who has given us so many wonderful chefs…everyone from Julia Child to Dominique Ansel, the inventor of the Cronut! Bon Appetite!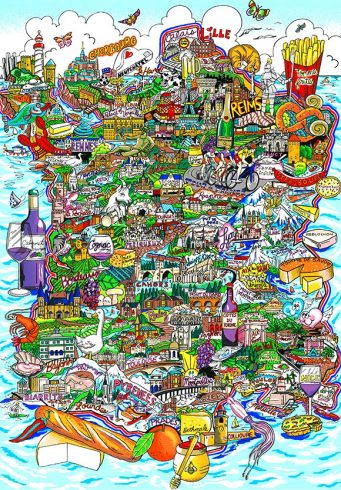 Contact your favorite authorized Fazzino gallery for purchasing information or drop us an email at info@fazzinocollectors.com.