If this pandemic has taught us anything, it's how interconnected the world is and how much we depend on each other to keep the globe turning in the right direction. When it comes to the world's financial markets, that is doubly true and Charles Fazzino captures that sentiment exactly in his latest 3D limited edition release "Your Money Makes the World Go Round."  More narrative than his last financial themed piece, "Mind Your Money in Our Digital Age," Your Money…" reminds us that cash is king.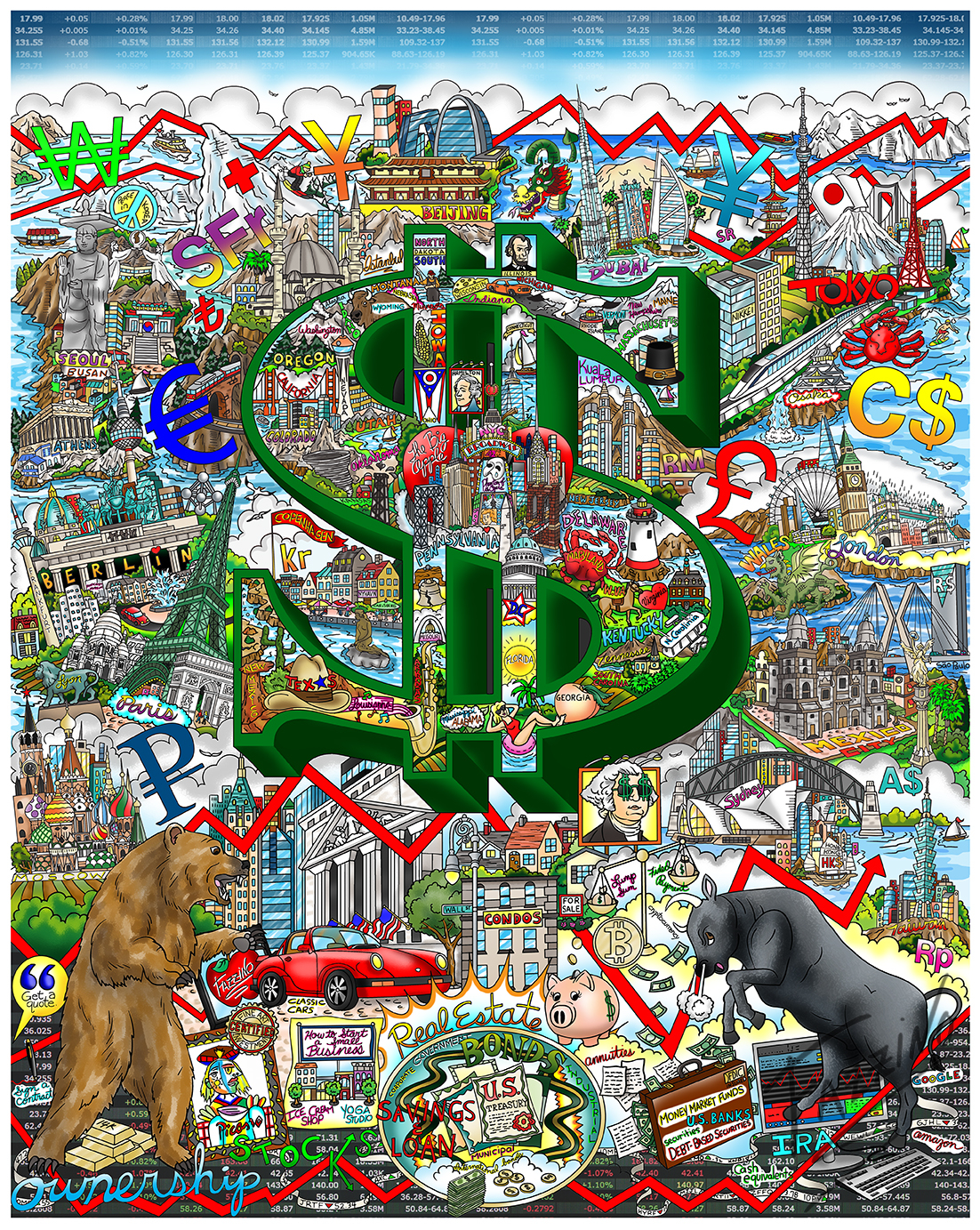 "Your Money Makes the World Go Round" is the latest in a long line of works by Charles Fazzino intended as artistic commentary on the role that money and the financial markets play in our collective consciousness. Below are a few of Fazzino's recent financial-themed works.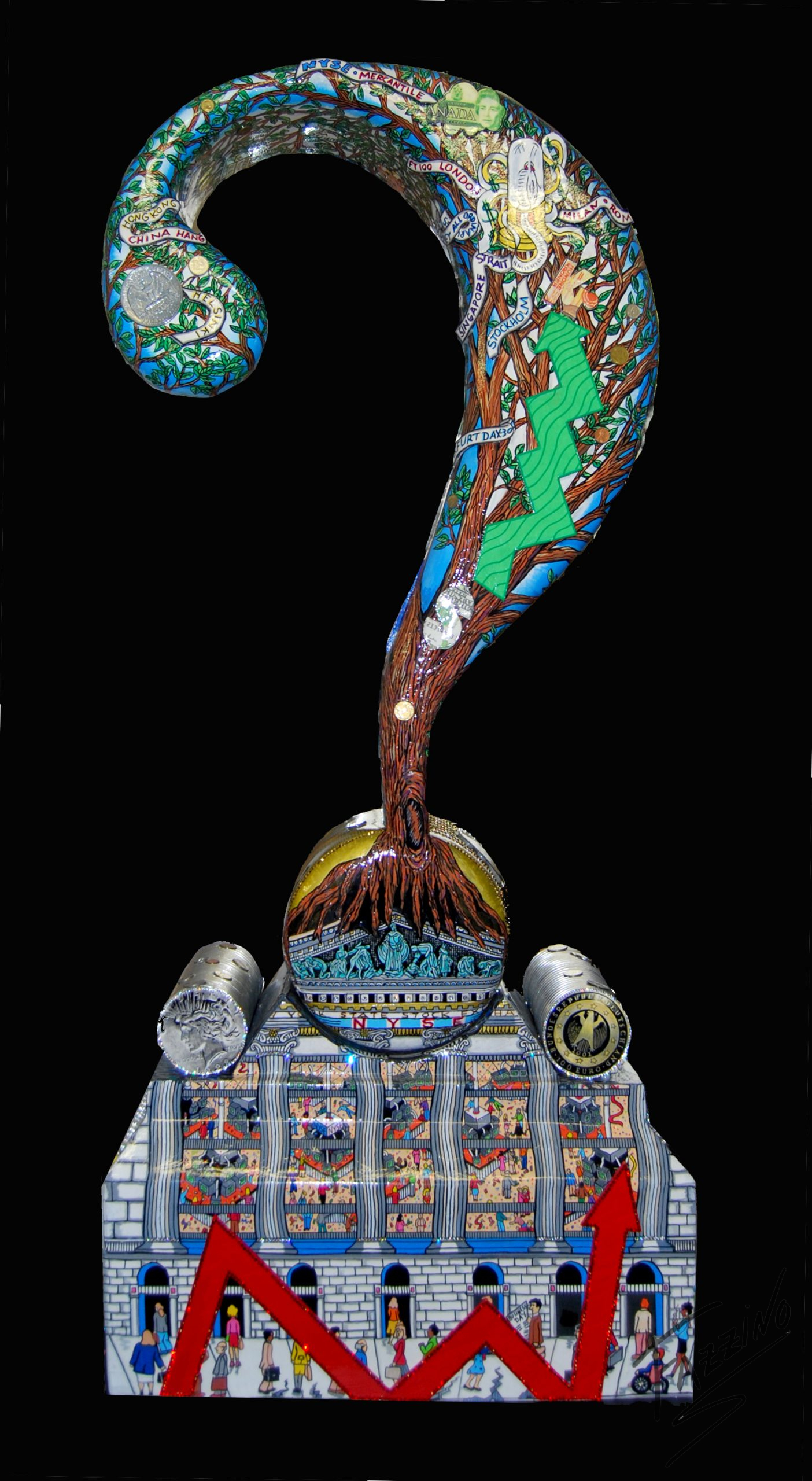 The Financial Question Sculpture
5-foot tall, mixed-media 3D sculpture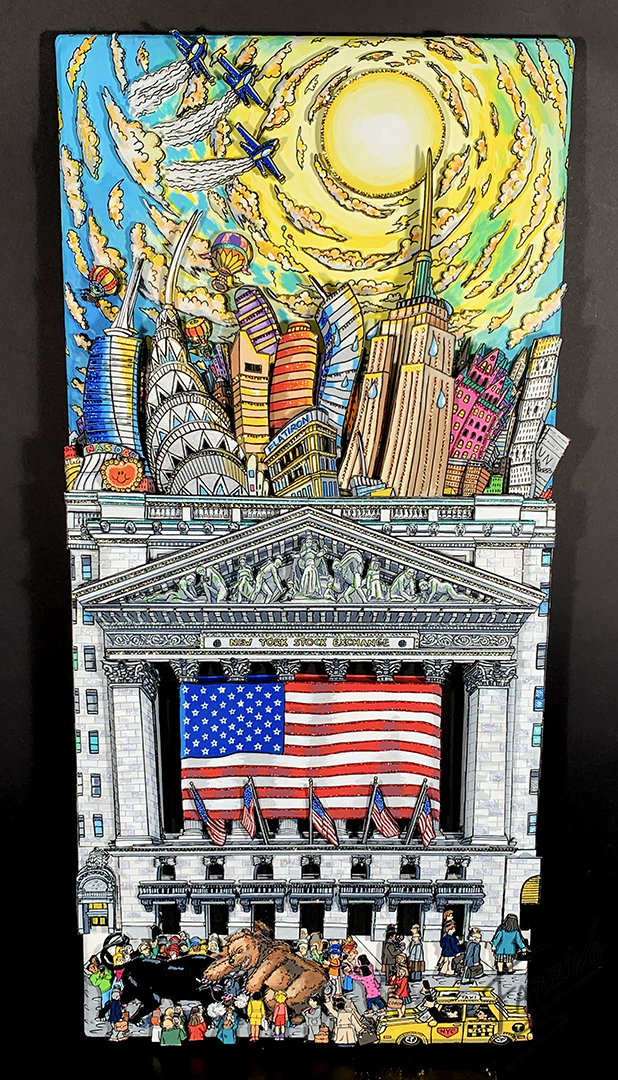 The Hot NYSE
17″ x 38″ original 3D painting
Contact your favorite authorized Fazzino gallery or email us at info@fazzinocollectors.com for purchasing information.