One year ago, on Flag Day in 2019, Charles Fazzino released a new limited edition titled "Historically, Our American Flag." His mission was to capture the entire essence of our nation's history…the good, the bad…the moments that defined us as a nation.
"So many significant things have happened in the young history of our country. I spent months researching and there are so many incredible people, moments, events…it was hard to choose what to include. There is so much to say that I have a feeling there is a followup image to this one with a whole new set of historical references." – Charles Fazzino
Who would have thought that 2020 would be such a massive, generational-defining year in our history. The Coronavirus Pandemic and an incredibly pivotal moment in the Black Lives Matter movement both compelled Fazzino to add two new pieces to the 2019 flag release.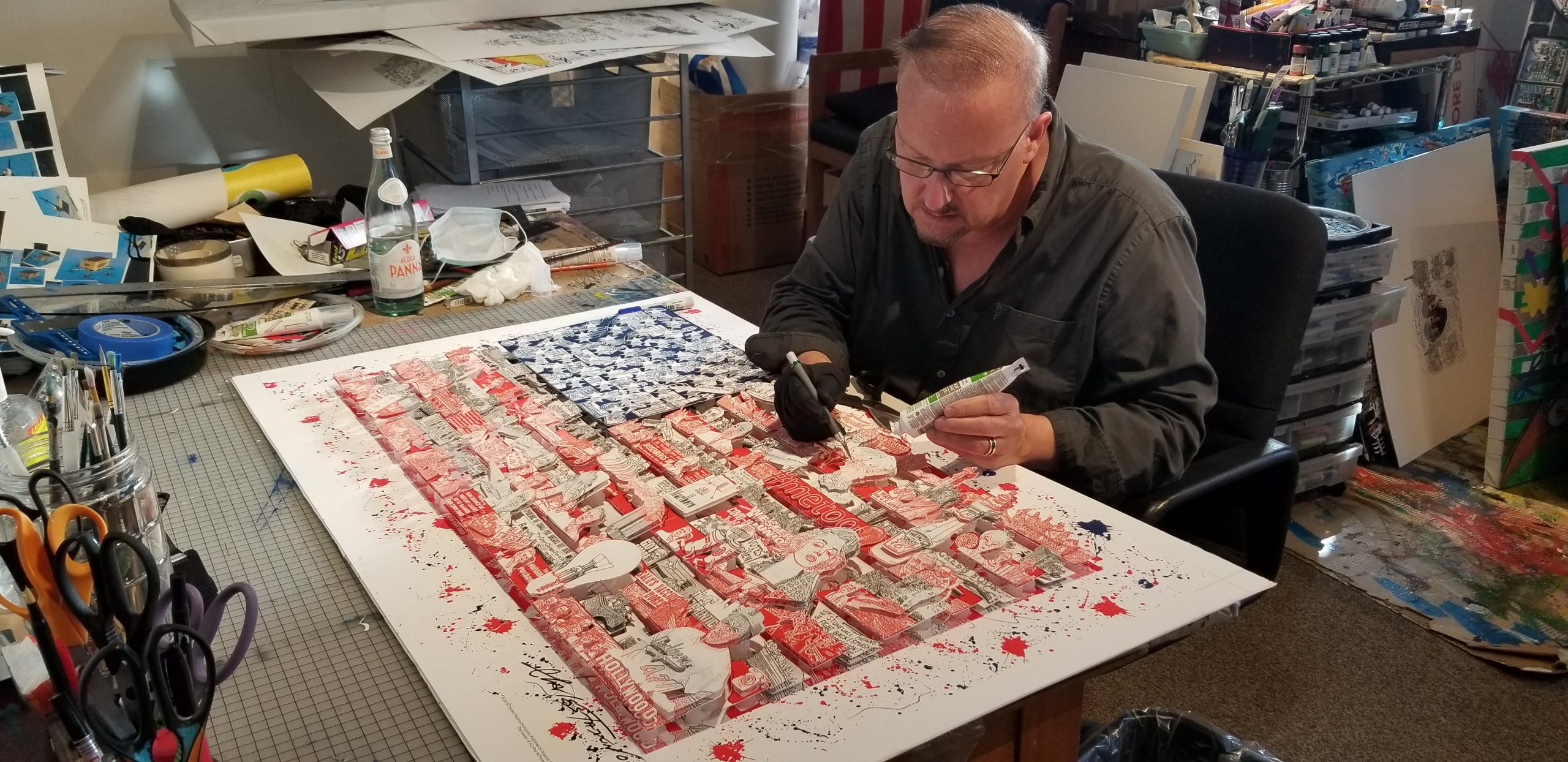 "2020 has already been momentous in our nation's history. The depth of what has happened has hardly begun to be understood. The Coronavirus has devastated so many and the Black Lives Matter movement has reached a critical moment. Both will change the course of history forever, and I just had to include them in my flag release." – Charles Fazzino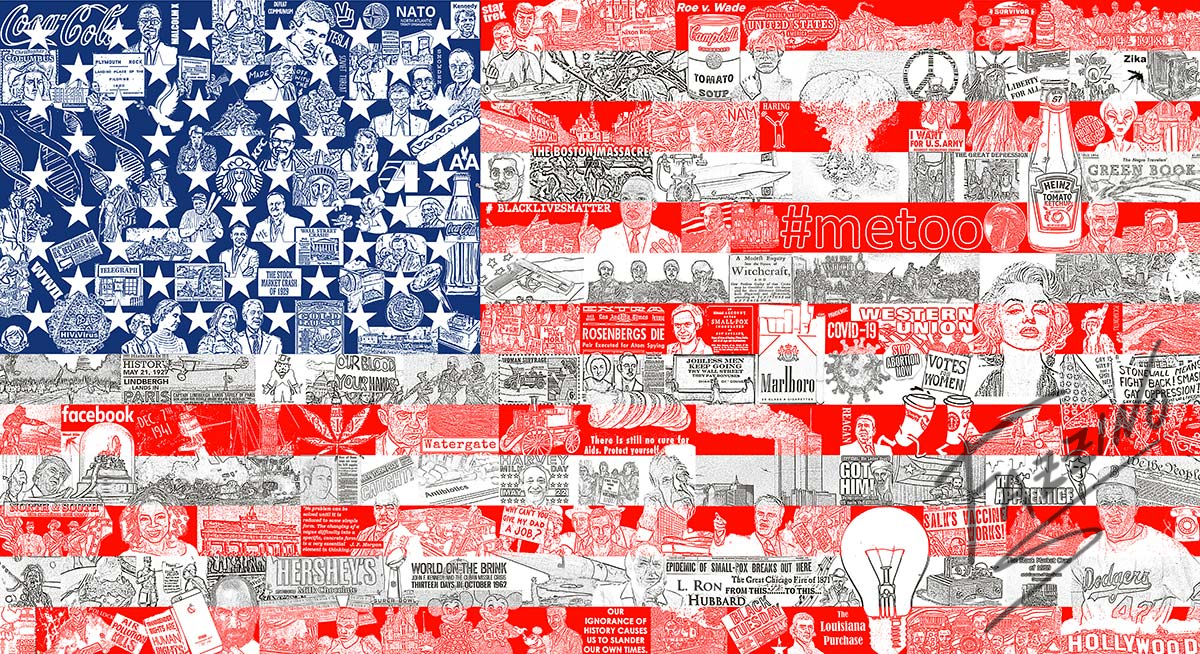 COVID-19 brought us together against an "invisible enemy" and helped shed light on the essential workers, basic comforts, and loved ones we take for granted each day. The Black Lives Matter movement is fighting for systemic change to finally put an end to racial injustice. Both of these new additions to the work show the power of unity and just how deep our capacity for positive change and growth can be. But, only if we work together to heal together, from this pandemic and from centuries of inequity.
It's Flag Day again…another moment when we take a pause and consider all that has happened…a moment when we ponder our own proud place in history…who we are, where we've been, and where we are going. Happy Flag Day.