There is just something fascinating about pop up books….something magical, almost…and pop up books have been around forever! And yet, our appreciation for their artistry just continues to grow. There is a whole industry built around pop-ups. Paper engineers are employed to figure out the intricacies of building pop-ups and specialized printers are put into service to reproduce them. They are creative and they certainly catch our attention. That's just what both Motorola and Samsung are counting on when they recently used pop ups to promote some of their newest products.
Motorola Augmented Reality Project
Motorola masterfully used pop-ups to catch the media's attention for its new Augmented Reality Project. Ideally, the Moto X will eventually allow the user to jump into the scenes on the phone, actually being immersed in the moving images on the screen. The user becomes part of the story. Motorola is getting awfully close to releasing this new technology for prime time, as evidenced by a video release show on Geek.com.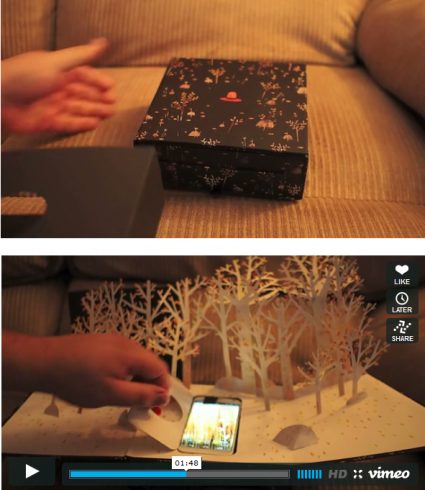 Samsung Gets on the Pop Up Bandwagon
Samsung recently released an entire pop up book dedicated to highlighting the virtues of the new Galaxy Note 3. Pop-ups tell the story in an interesting and inviting way. They make you smile and that's exactly what Samsung wants you to do when you think about their new product. Cool, right?