Well, the Kansas City Chiefs are Super Bowl LIV champs and we're proud to be celebrating right along with them. As always, Super Bowl week was a whirlwind of activity for Charles Fazzino. Here are some scenes from his time in Miami!
Fox7 Sportscaster Donovan Campbell hosted a fabulous Super Bowl art unveiling at Wentworth Gallery in the Hard Rock Hotel & Casino in Hollywood, FL. Attendees included (from left to right): Donovan Campbell, Miami Dolphin Davon Godchaux, President of the Hard Rock Hotel & Casino Bo Guidry, Winterfest CEO and President Lisa Scott-Founds, Bravo Television Personality Captain Lee, Former NY Giant Mathias Kiwanuka, and Charles Fazzino. During the festivities, Charles Fazzino presented Bo Guidry with an original hand-painted Super Bowl-themed guitar which has since been installed into the permanent Hard Rock memorabilia collection. it's currently on display in the lobby of the new Guitar Hotel.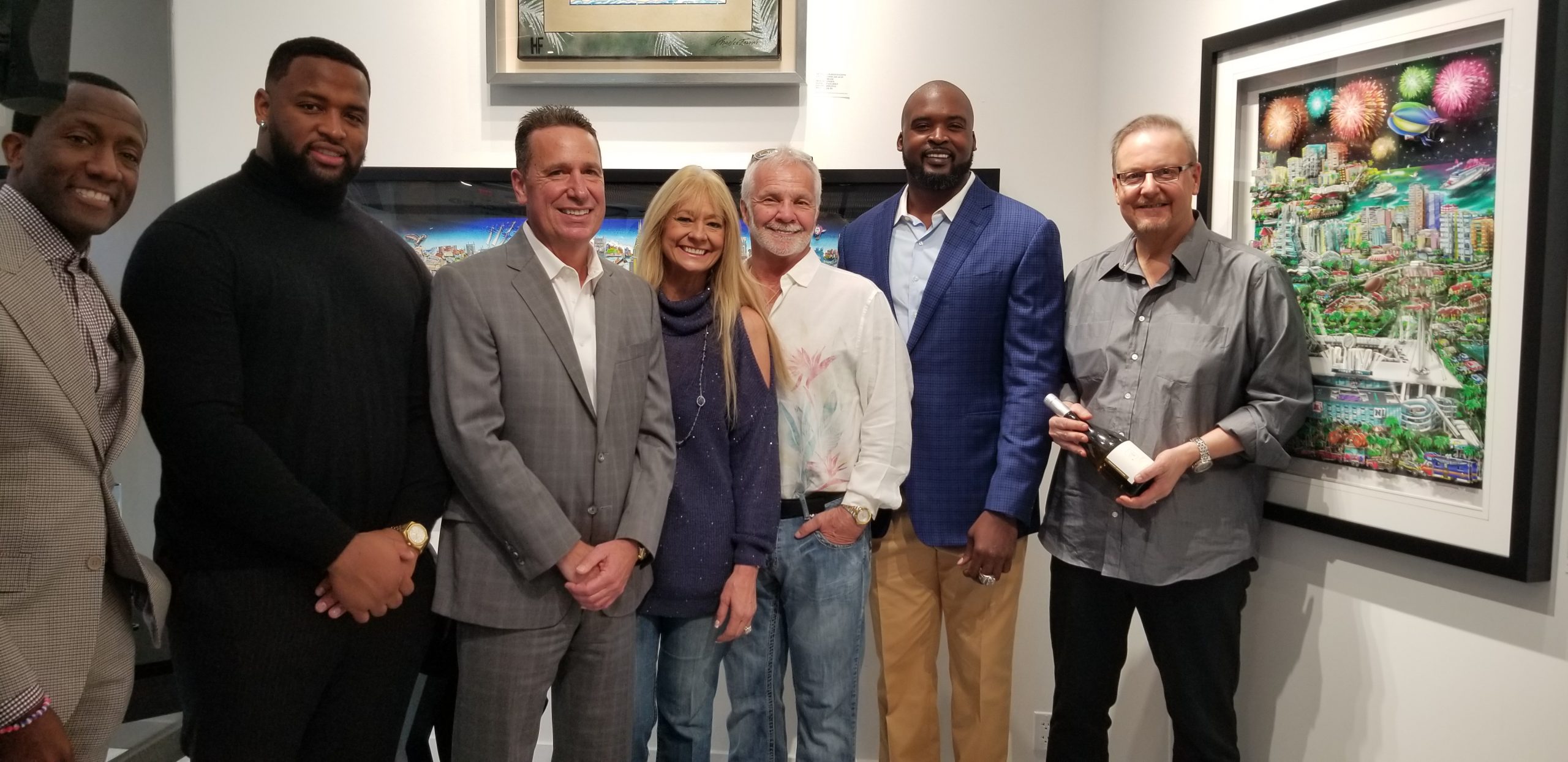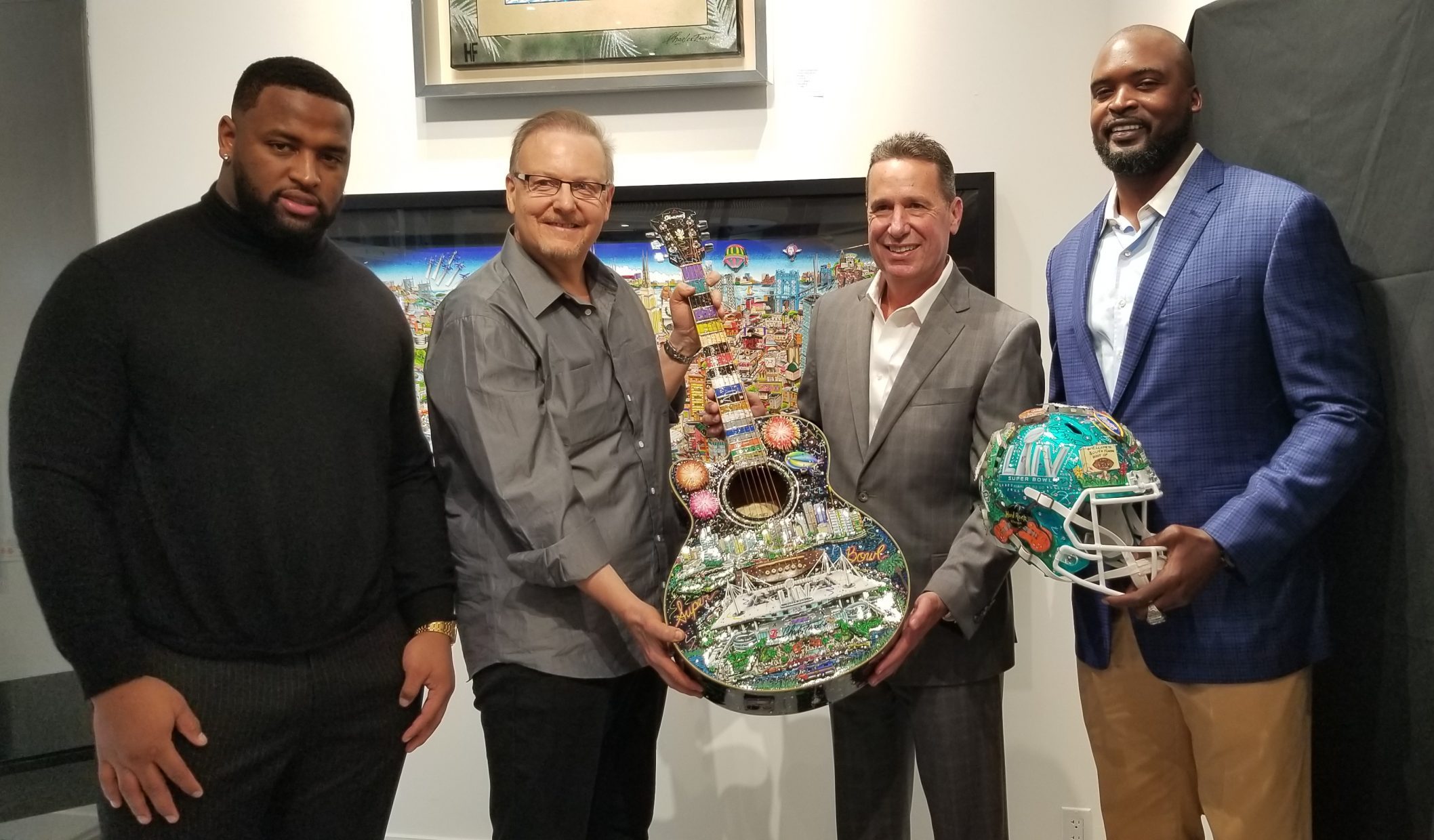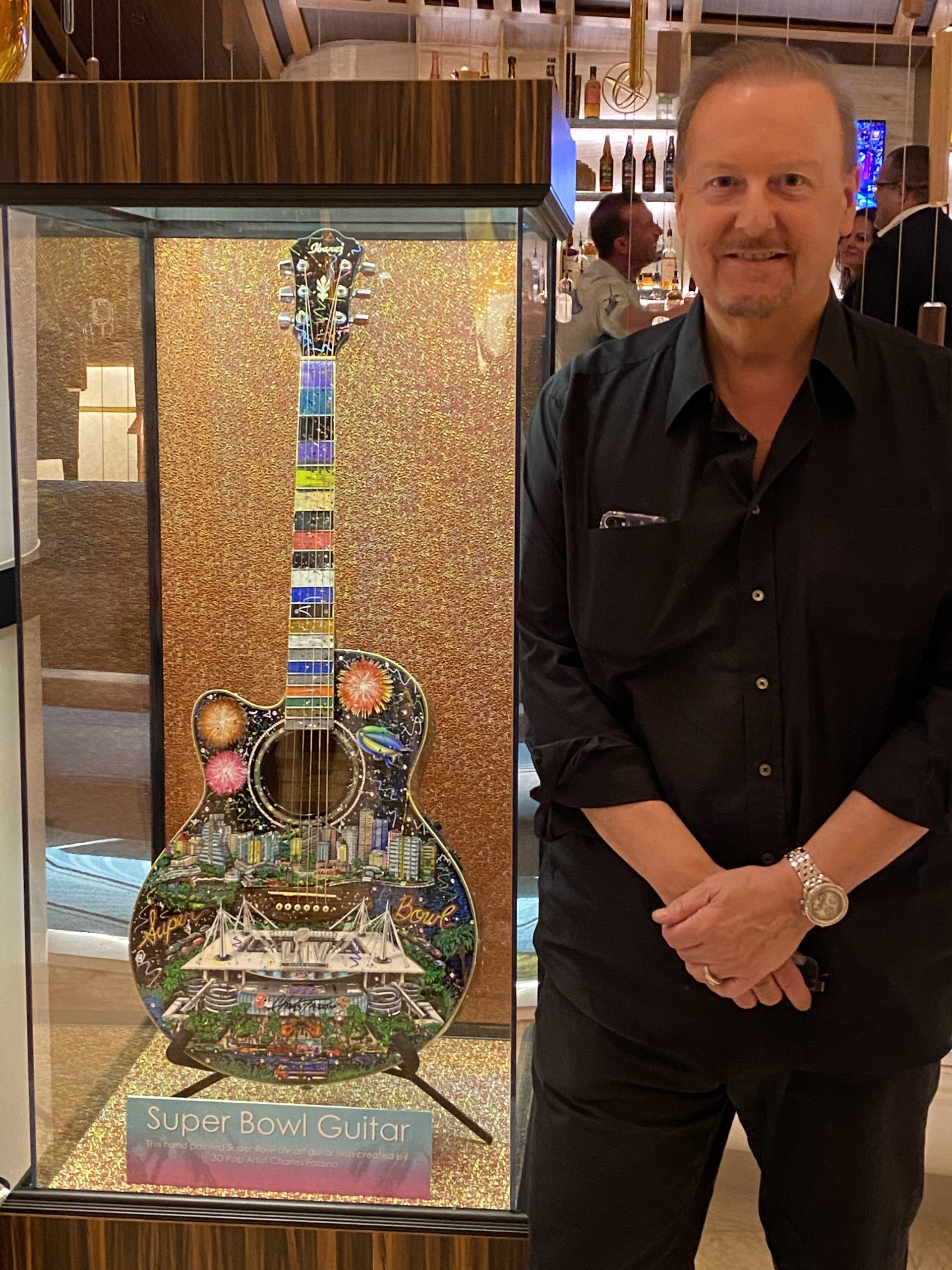 Charles Fazzino appeared in the NFL Shop at the Super Bowl Experience and signed autographs with several NFL players including Davon Godchaux and Mathias Kiwanuka. You can shop Fazzino Super Bowl posters here.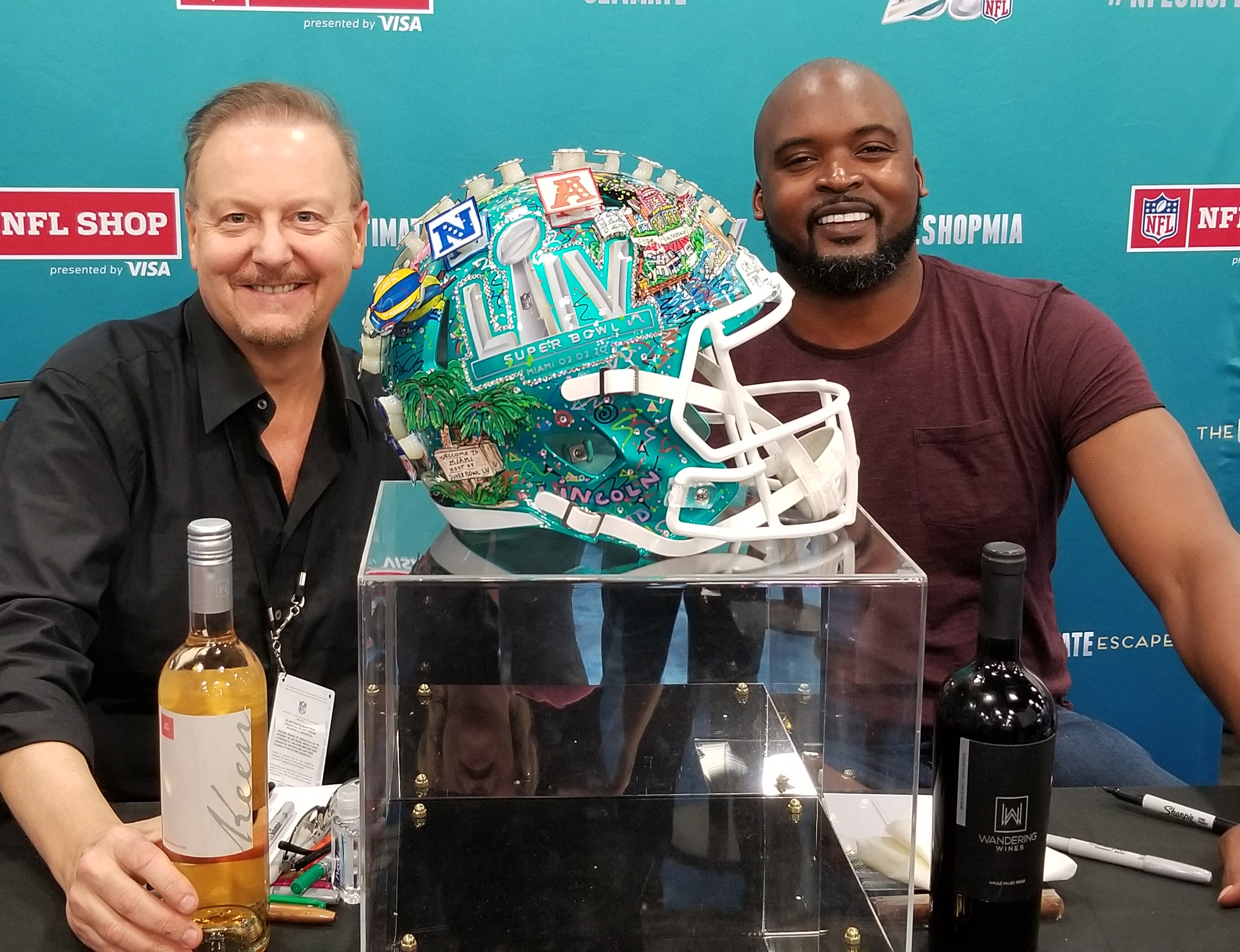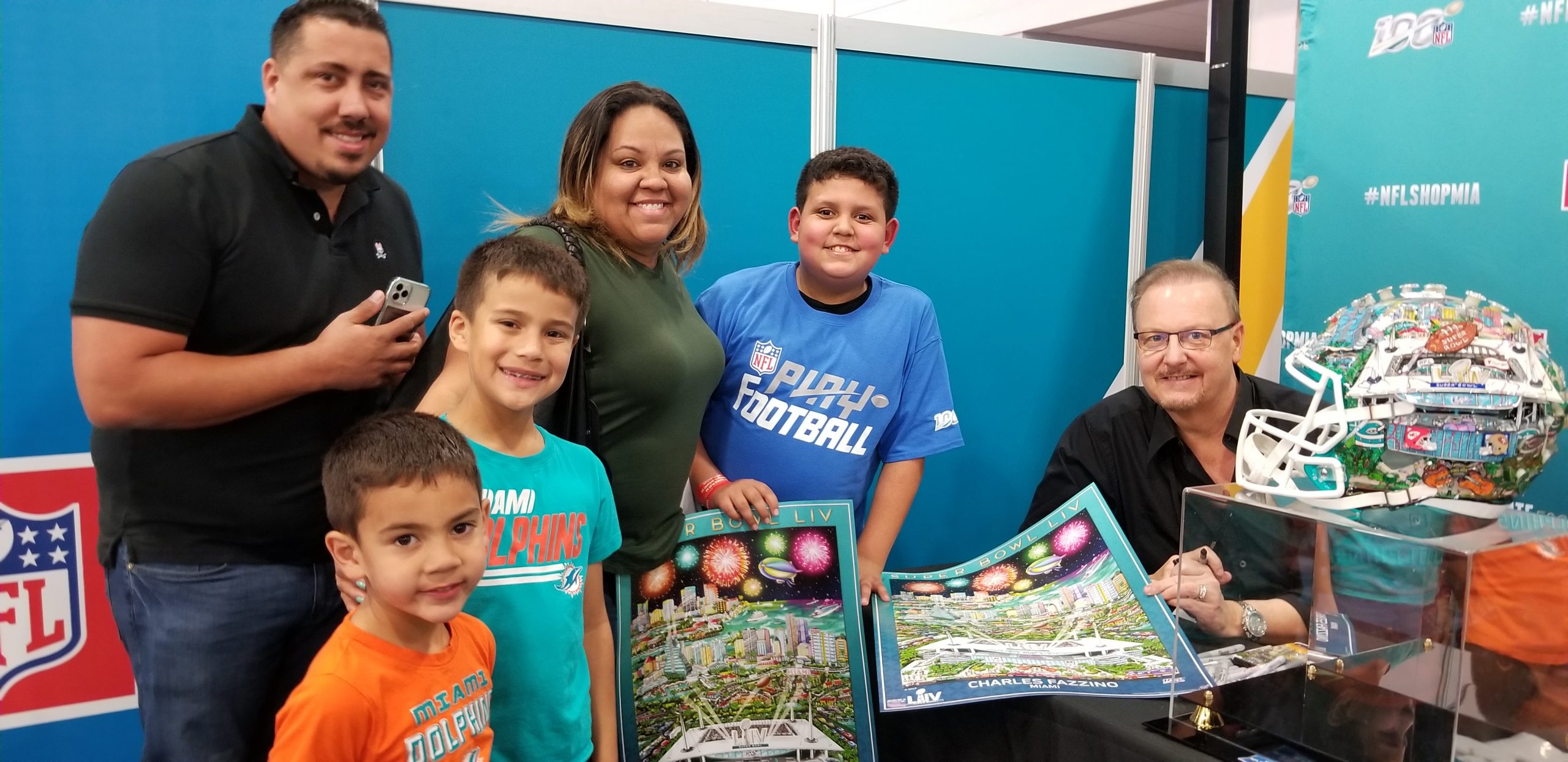 Fox Business Personality Liz Claman came by for a Facebook Live session and The Kansas City Chiefs and San Francisco 49ers Cheerleaders stopped by to say hello.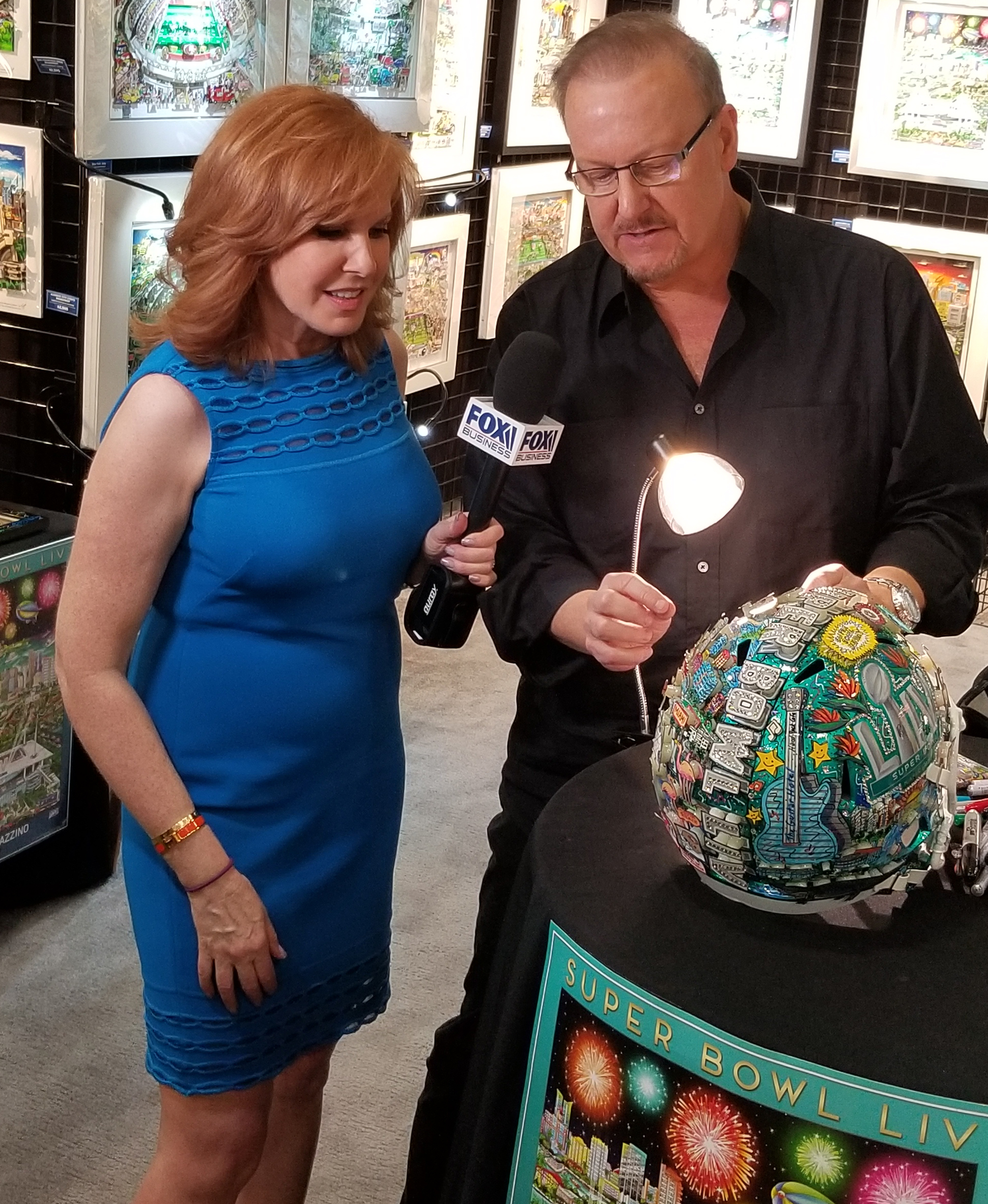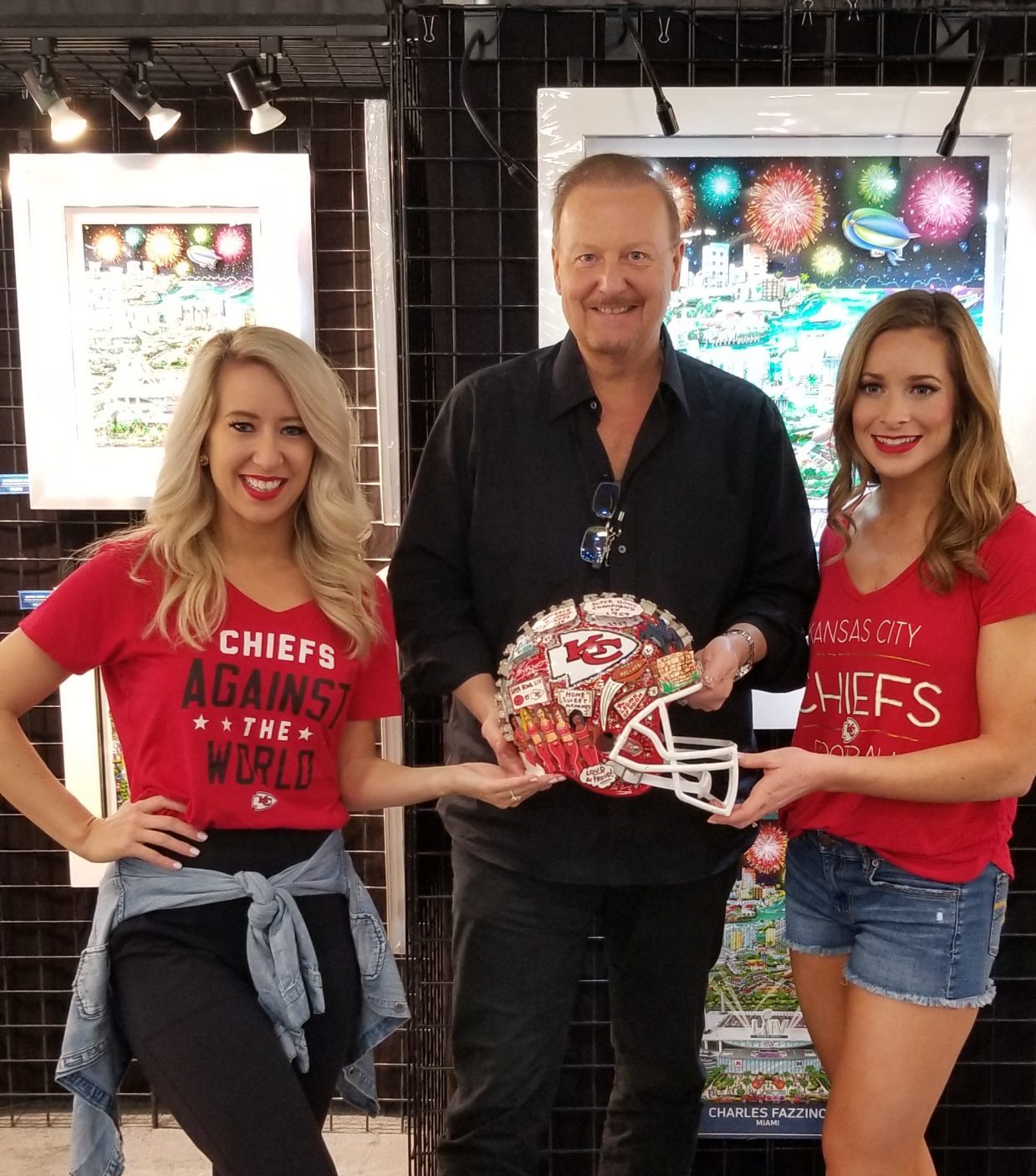 Local NBC Affiliate WTVJ also welcomed Fazzino on their popular morning show "6 On the Mix" during Super Bowl week. Watch the segment here:
Super Bowl LIV was historical, with the Kansas City Chiefs claiming their first crown. Fazzino is proud to be able to say "Hail to the Chiefs!"