To Boldly Go Where No Man Has Gone Before!
In this case, Charles Fazzino explores new space with his first 3D pop art tribute to Captain Kirk and the crew of the U.S.S. Enterprise. Through color and texture, Fazzino captures the timeless Star Trek story, highlighting some of the most famous episodes of the show such as, "Trouble with Tribbles" and "The Space Seed." Set your phasers on stun and man the photon torpedos. Fazzino's Star Trek is a journey into Trekkie paradise.
The 100 KIRK edition consists of 100 pieces personally signed by Captain Kirk himself…William Shatner.
Star Trek: The Beginning
Image Size: 15″ x 20.25″
Edition Size: 100DX/100PR/100KIRK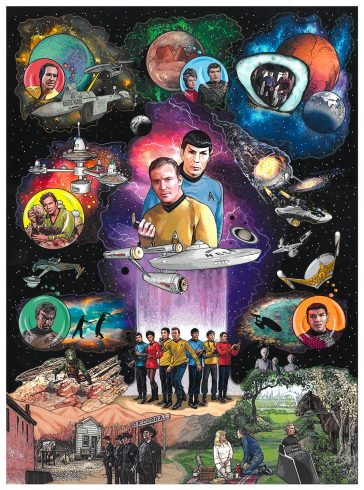 A Word From Charles Fazzino
"If you remember this isn't the first time I've shown my "Trekkie" side! For the 45th Anniversary of the show in 2011 one of my Star Trek original paintings was published in the Independent! The show obviously speaks for itself, but Star Trek artwork is a different story… the artwork involves interpretation and tells the story of what it's like to be a Trekkie… capturing several of the most memorable images that resonate with true fans of the show." – Charles Fazzino
Have You Seen This Unique ??
Live Long, and Prosper – Star Trek
U-0498
Image Size: 24″ x 30″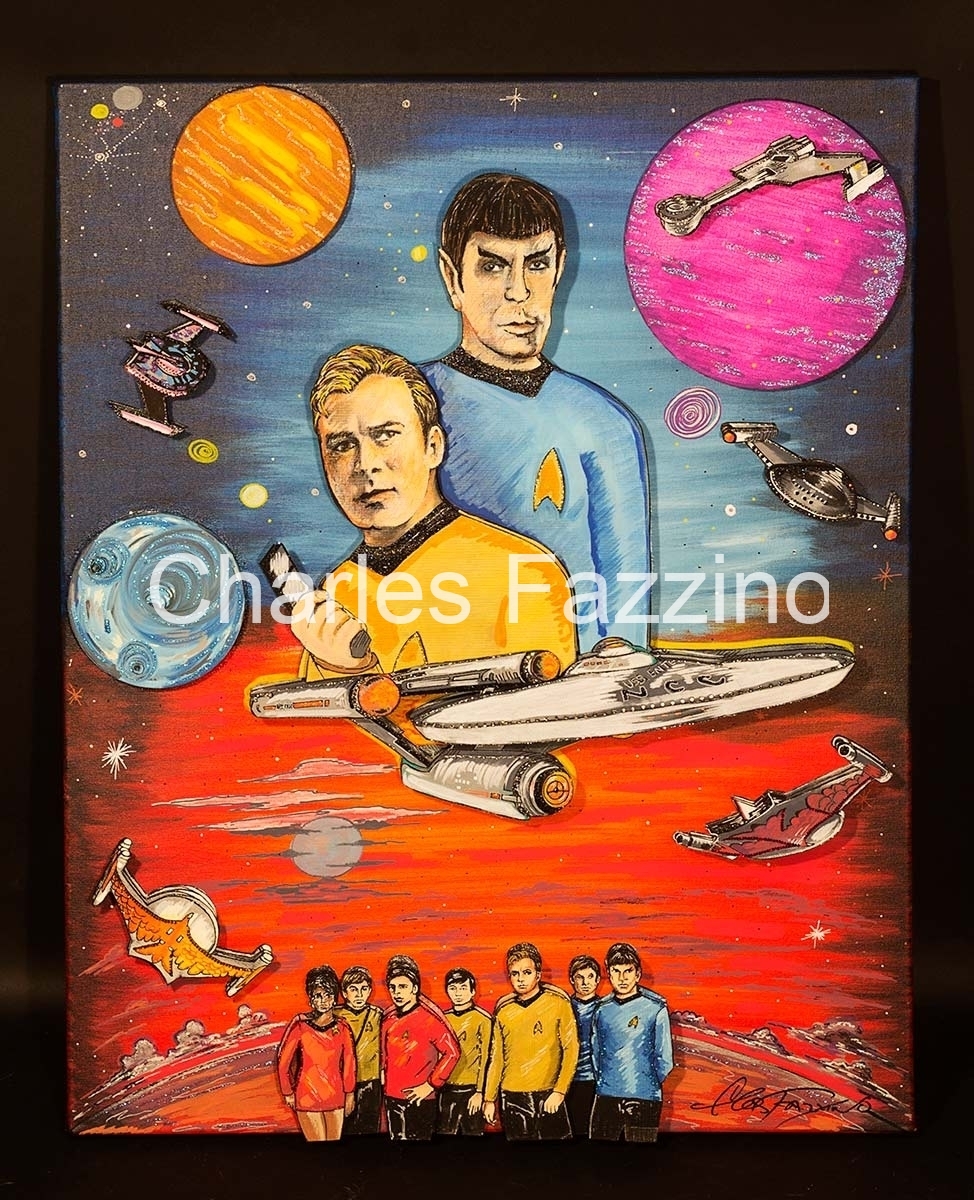 Purchase Information
For More Information on the Star Trek The Beginning, please contact an authorized gallery, or email info@fazzinocollectors.com with your inquiries!
Make sure you Tweet, Instagram, Facebook Message, etc. to show us your Fazzino Star Trek Artwork so we can stay connected via Social Media!
#Fazzino or #StarTrekTheBeginning
And just
in CASE

y

ou didn't know! …

The official Charles Fazzino Gift Shop is fully stocked with Cellphone Cases that display some of your favorite Fazzino pop art designs. These hardcover polycarbonate cases embellished with Swarovski Crystals are available for the following phone styles and sizes:
Galaxy S6,
iPhone 6
iPhone 6+
iPhone 7
iPhone 7+
iPhone 8
iPhone 8+