It's Mardi Gras season in New Orleans….sort of. As the NFL and football fans from around the world get ready to descend on the city, the annual celebration of Mardi Gras has been put on hold. The annual parades began on January 19th and featured all of the usual spectacle and revelry commonly associated with one of the world's biggest parties. The festivities have been put on hold while another huge party gets underway….The Super Bowl. Don't worry, though. Mardi Gras will resume after the Super Bowl, making this one of the most spectacular months of celebration ever to take place in the Big Easy.
Purple, green, and gold are just about everywhere you look in New Orleans these days. The colors…..the characters….the costumes….the food….the music…..Mardi Gras is an assault on the senses and the perfect art subject. In fact, the festival has yielded some of the most incredible and recognizable works of art ever created. Most of it focuses on either the Mardi Gras mask or the Mardi Gras Jester, the two quintessential Mardi Gras symbols.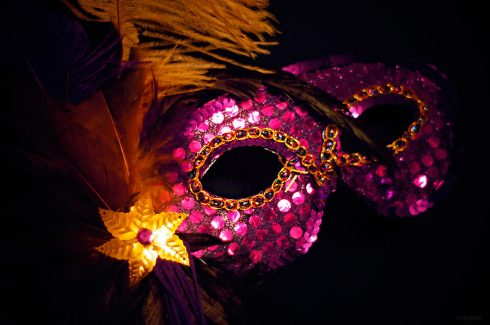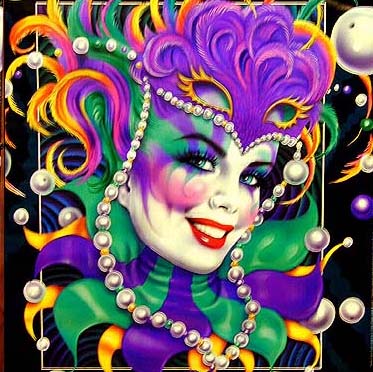 Artist Stephen Wanger takes things a bit further….recycling the hundreds of thousands of Mardi Gras beads thrown into the streets into wonderful art mosaics.

Charles Fazzino has also captured Mardi Gras in his typically detailed and vibrant style, resulting in some of his most exciting and colorful compositions.

It's a colorful time, it's a happy time, and it's most definitely party time in New Orleans. And it's most definitely yielded some of the most dynamic artworks ever created. Make sure you take it all in if you happen to be lucky enough to go!