With everything going on in the world right now, being cooped up at home is inevitable for a lot of people. If you've already binge-watched everything on Netflix, raided your whole snack stash and are looking for something else to do, we've got the perfect activity for you: puzzles!
Why Puzzles?
Jigsaw puzzles are a great activity to practice mindfulness, make you feel in control, or just a way to keep you relaxed, busy or distracted. We could all use a break from the chaos to do something positive for our mental health, right? Interestingly, our brains actually crave puzzles and problem-solving activities, there's science behind it:
"Why do we love crossword puzzles and why are people addicted to sudoku? That's what a huge bit of the cortex is primed to do — to spot [patterns] — and once we spot them we can assimilate them into our pyramid of knowledge and build more layers of strategy, and knowing how to do that makes us incredibly successful at controlling the world."  – Daniel Bor, Neuroscientist
Host a Virtual Puzzle Party
If you're stuck in quarantine with a partner, family members, or roommates, encourage them to work on a puzzle with you. However if that's not an option, a good way to socialize while also keeping your distance is to host a virtual puzzle party. Set up a video call and chat with your friends while you each work on your individual puzzles. Or get competitive and challenge friends to see how fast they can get their puzzle done. Whoever loses buys the winner a gift card to their favorite restaurant!
More Activity Ideas 
Weekly art challenges where you draw something, post it to your story and tag friends to draw the same thing or screenshot and draw something in addition to it.
Play board games
Color in a coloring book
Play cards or learn card tricks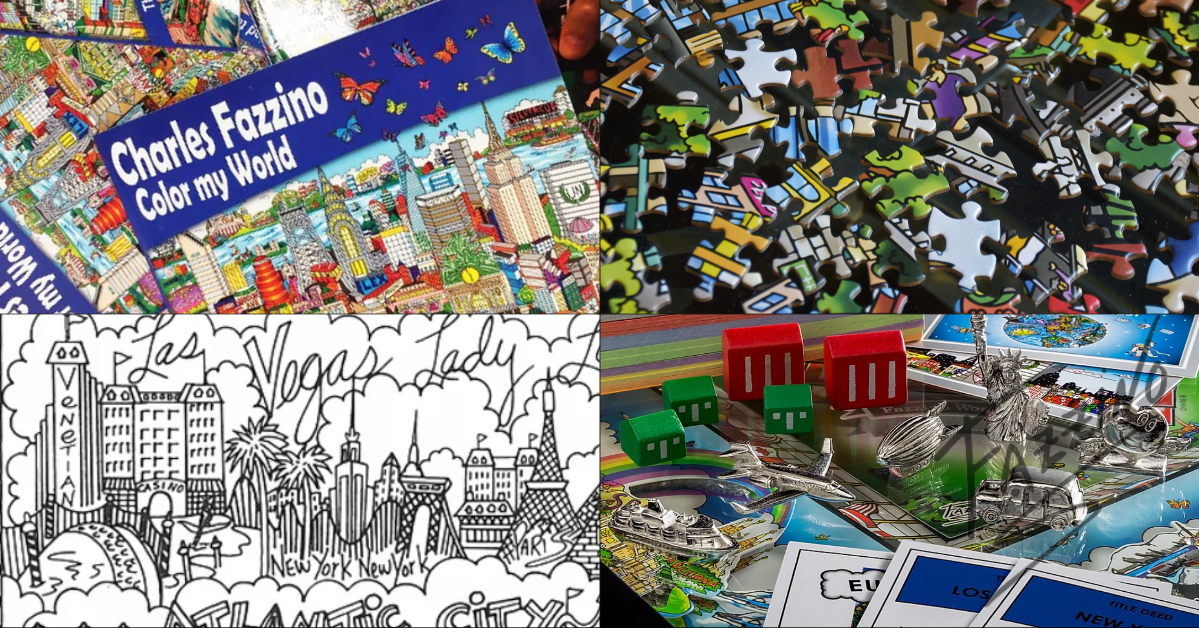 Fazzino Art Puzzles
Fazzino art puzzles are very challenging because the images are so detailed and complex. Putting together a jigsaw puzzle by Charles Fazzino makes putting together a beautiful cityscape fun while still challenging our brains. When you've finished putting the puzzle together, use a glue to preserve the image. This is an easy way you can take a 3D pop art puzzle by Charles Fazzino from the table to the wall to adore every day!