It's Our Ninth Edition of TRAVEL WITH FAZZINO: Italy
It's time to travel to a place that has it all: Great food, wine, history, culture and entertainment. There is no place in the world like Italy!

Fazzino's many tributes to  the country of love, culture, and cuisine
Charles Fazzino has painted many tributes to the homeland of his Italian father, but ironically, he has never been there. "Every year, i say i'm going to spend time in Italy next year….well..i've been saying that for almost two decades now and all i've been able to do is pass through." said Fazzino. I WILL get there someday and i am so looking forward to it!"
In 2002, Fazzino released the limited edition "Carnevale Veneziana" with it's majestic skyline and vibrant colors. It was an immediate success, causing collectors to request more images on this beautiful country. The Italy Suite: Florence, Venice, Rome, and Tuscany followed in 2006. The Tuscany and Venice images proved to be the most popular, with many collectors choosing to install the suite of four together as they were intended to be displayed.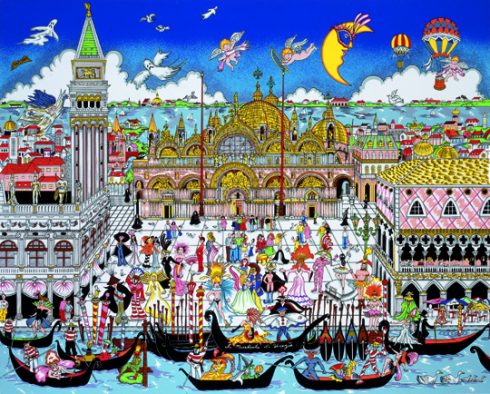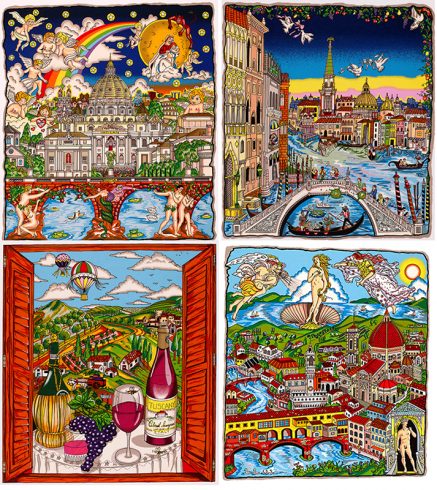 In 2014, Fazzino returned to Venice one more time with "The Sun Rises Over Venice." This time, he took a bit of a playful approach, highlighting the gondolas … and adding a fun-loving dragon to the mix.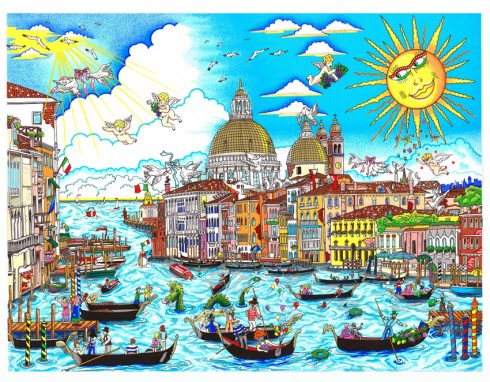 When was Your Last Trip to Italy? Share Your Thoughts and Photos!
We'd love to hear from you about your experiences in Italy. Share some pictures of yourself near any of the landmarks Fazzino has rendered on our Facebook Page. And be sure to stop by for our next edition of Travel with Fazzino!