MLB All-Stars Are Coming to Cleveland, Ohio!
As he has done for the last fifteen years, Charles Fazzino has put together an exceptional art collection for the 90th Major League Baseball All-Star Game which will take place on Tuesday, July 9th at Progressive Field, home of the Cleveland Indians. The Major League Baseball Play Ball Park Cleveland will be held at the Huntington Convention Center, July 5th through July 9th. Play Ball Park is the largest baseball fan event in the world. Test your arm against the game's greatest relievers, tour an authentic dugout, see all of the World Series rings, and more! And of course, make sure you check out the Charles Fazzino All-Star Game Art Collection.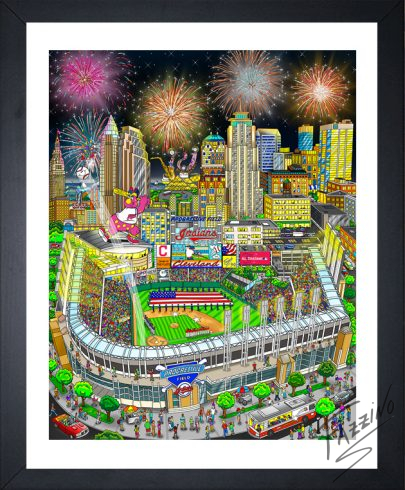 2019 All-Star Game 3D Limited Edition
Fazzino to Appear at "Play Ball"
Fazzino will be on hand each day of The Major League Baseball Play Ball Park Cleveland He will meet and greet fans at his own exhibition throughout the event. In addition, his artwork will be featured on one of the commemorative All-Star Game Program Covers, and he will be autographing those as well.
Where: Huntington Convention Center
When:  July 5th – 9th
The Official All Star Game Cleveland Poster!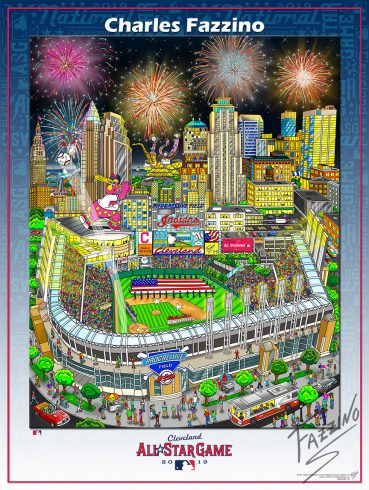 Purchase the Official All-Star Game Poster Now
Posters, Limited Editions, 3D Art Prints, & Mini Prints
The signature Fazzino All-Star Game Art Collection consists of posters, limited editions, and hand-painted baseballs, helmets, and home plates. Contact your favorite authorized Fazzino gallery, email us at info@fazzinocollectors.com, or visit us at Play Ball Park Cleveland for purchasing information.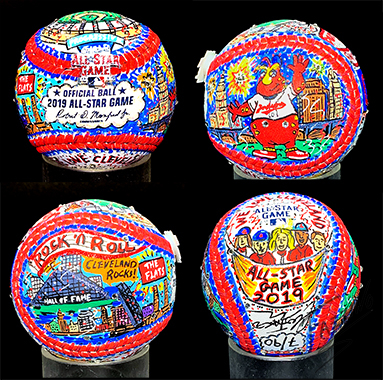 Limited Edition, Hand-Painted All-Star Game Baseballs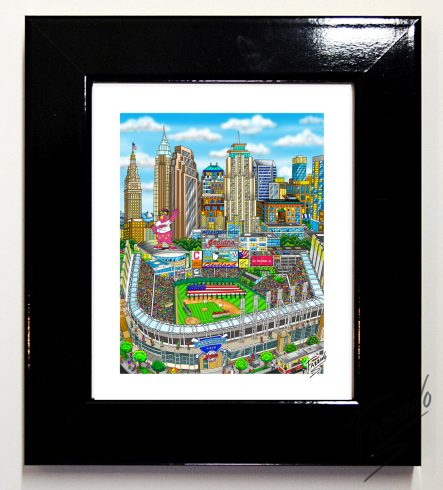 Open Edition 3D All-Star Game Mini Prints
Tell Us What You Think