If you feel like you can never get enough Fazzino – Now you can celebrate Holidays, Birthdays and Anniversaries with Charles!
The brand new Fazzino 2018 Pop-Art Wall Calendar has now been released and is ready for purchase.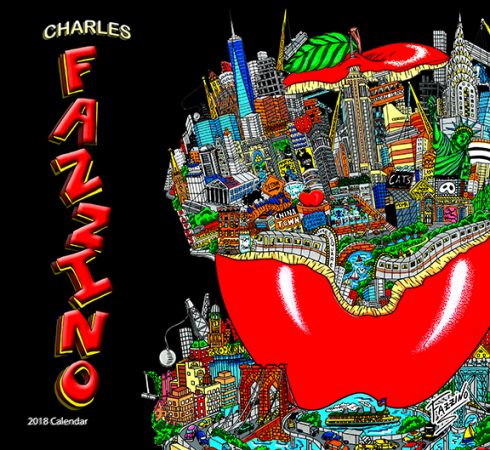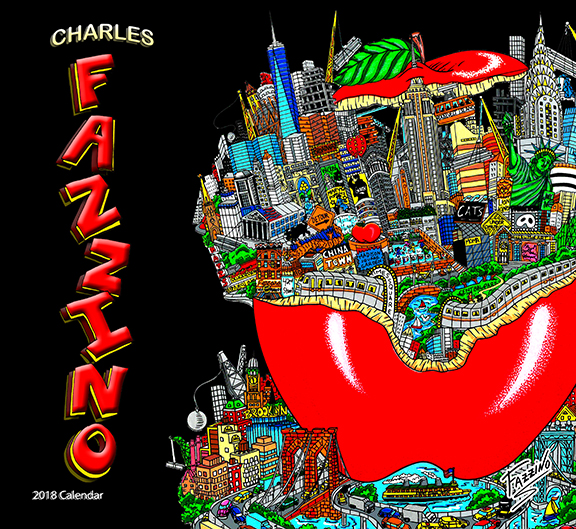 The Fourteen full-color pages burst with your favorite Fazzinoesque icons, character, and charm; It takes you to Venice, Moscow, Paris, and of course…New York City! Not only do you have the chance to travel visually, but you get to see some of the most beloved Fazzino images.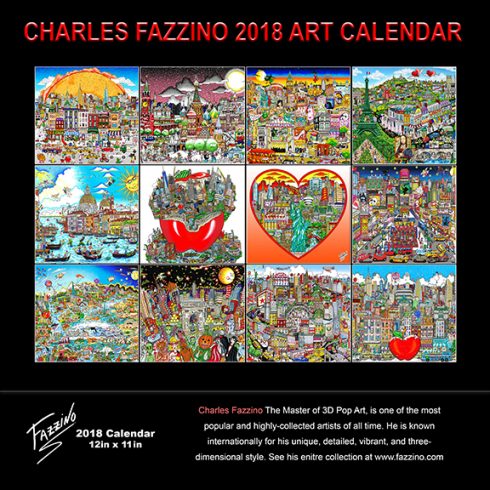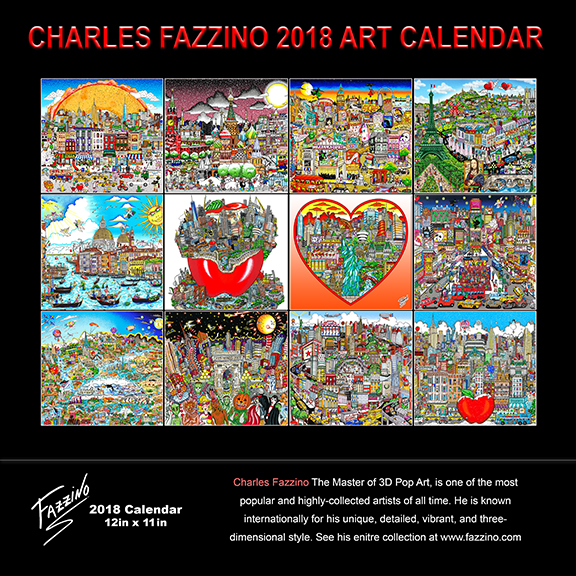 Where can you get your own Fazzino Calendar? With a click! Visit the Official Fazzino Gift Shop, purchase your Fazzino calendar, and have your favorite artist remind you of your most important dates, appointments, and holidays. These Calendars are a great gift for your closest friend, co-worker or even…for YOU!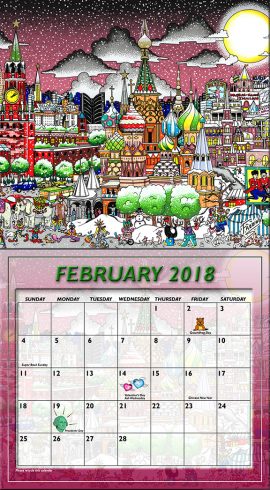 Which month is YOUR favorite? Make sure you snap a photo of your favorite month for Instagram and tag the artist @charles_fazzino and use the hashtag #FazzinoCalendar2018! We love to see how far FAZZINO can travel!
Calendar Size: 12" x 11"
Calendar Price: $14.95 + shipping ( shipping price may vary based upon location)
Tell us what you think! Share your thoughts on Facebook
or

Twitter!