Take Fazzino Out to The Ball Game!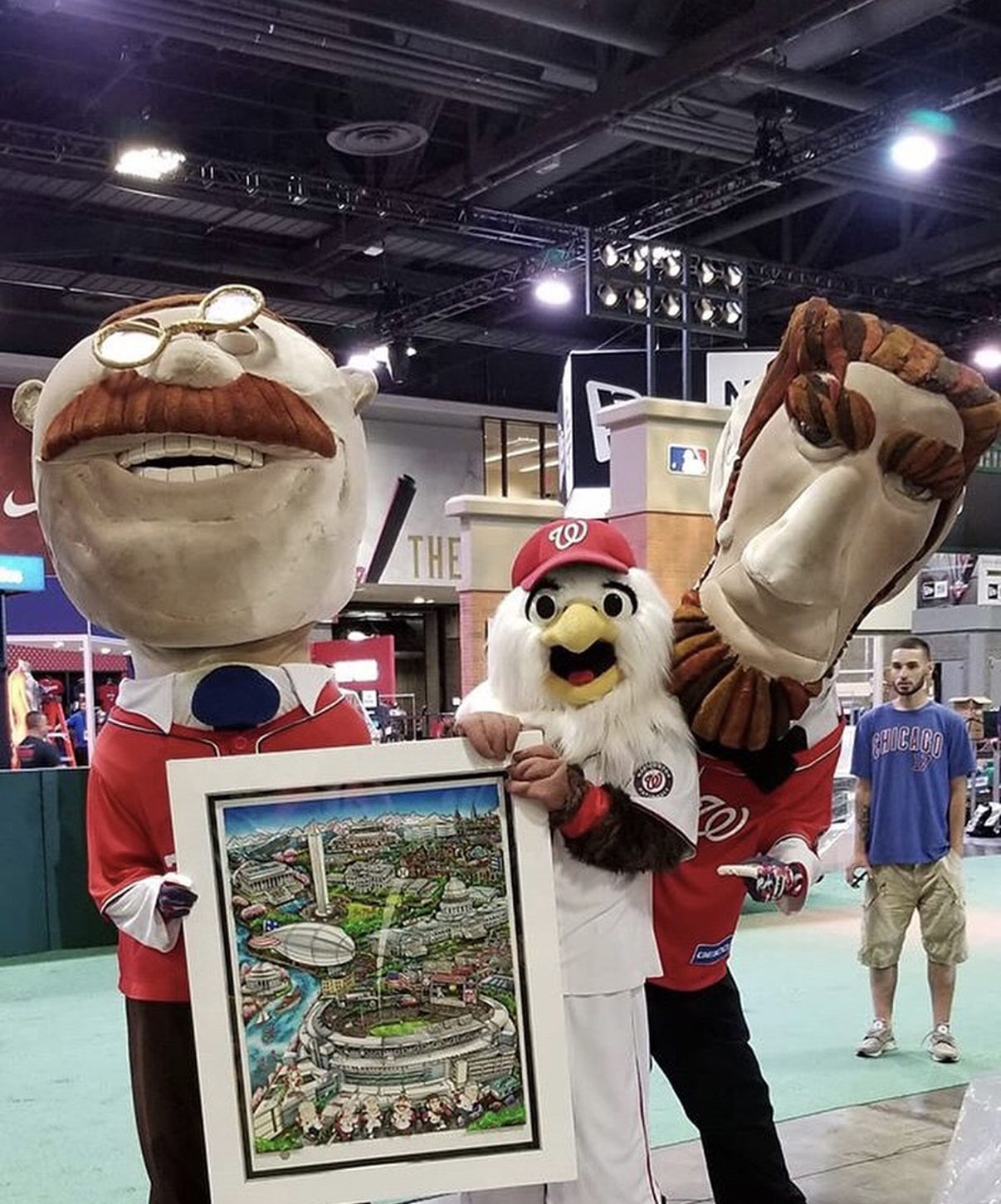 If you weren't able to come visit Charles Fazzino at this year's MLB Fanfest then here are some of the highlights!
Hundreds of fans were stopped by his exhibit and were treated to
He appeared on 4 local morning news shows like Good Morning Washington, and WUSA9, and MLB.com.
He had two successful Art Shows hosted by Wentworth Gallery at the Tyson's Galleria and Montgomery Mall!
Fazzino stole the show! Check out the rest of the highlights below –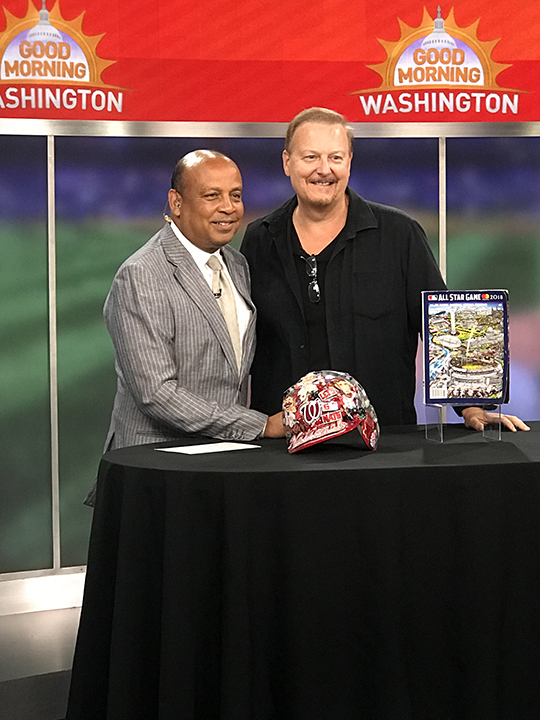 WJLA Washington, D.C Media Appearance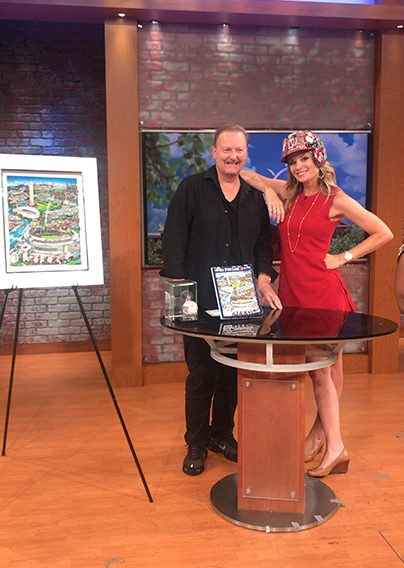 WUSA9 Media Appearance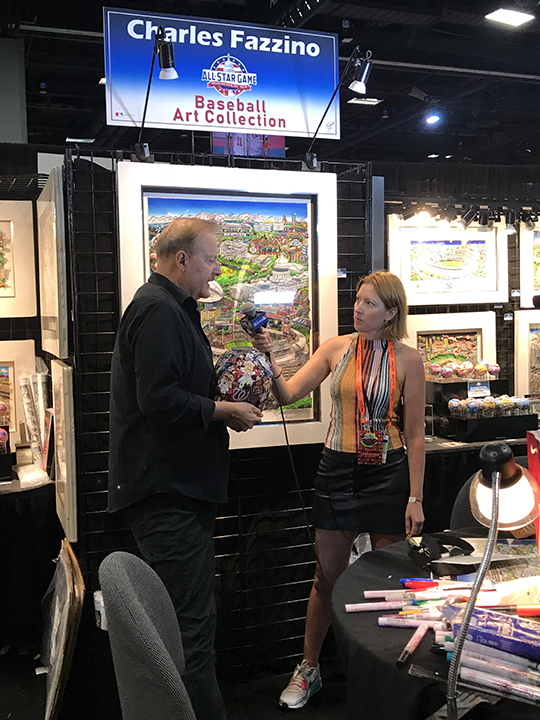 MLB.COM Interview at the Walter E. Washington Convention Center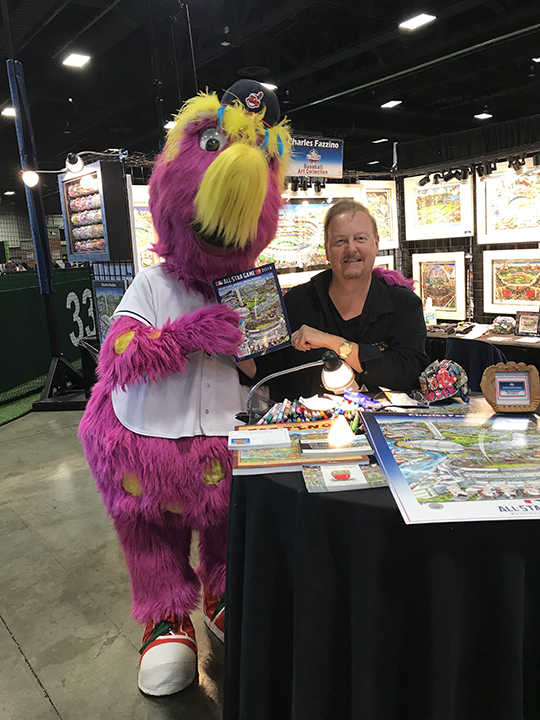 As in the previous years, Charles even had his official Artwork on the cover of the All- Star Game Program..
it looks like the Mascot for the Cleveland Indians (better known as Slider) got his hands on one himself!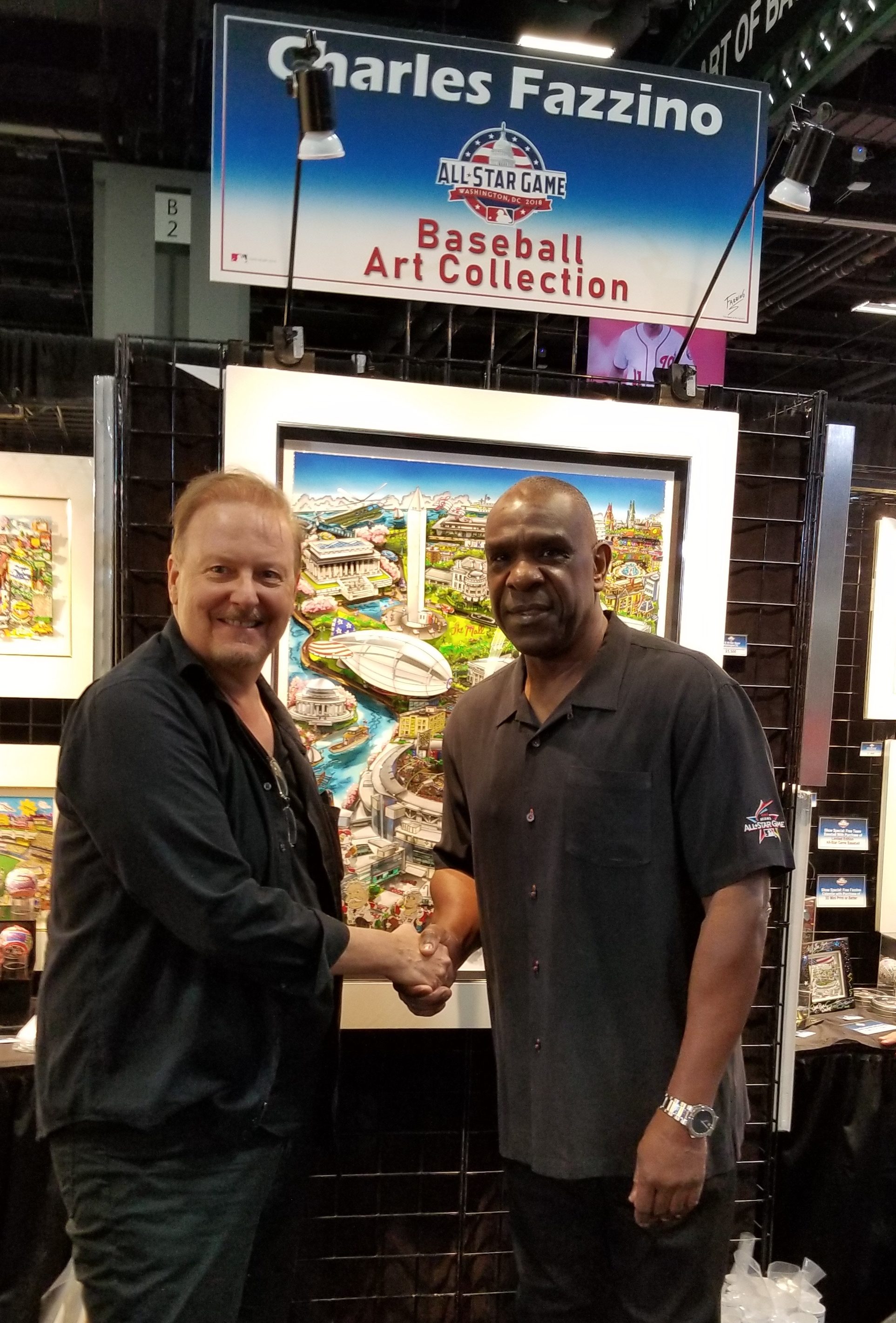 Charles also had a very surprising visitor come by to visit at Fanfest! Andre " The Hawk" Dawson, who you might know as number 8, a Hall of Fame Inductee and Chicago Cubs Outfielder.
As this years Fanfest comes to a close, the Artist now can prepare for the next one! See you all in Cleveland for the 2019 All Star Game!
Want to know more about The 2018 Washington DC Official Posters, Limited Editions, Hand Painted Equipment,or Open Edition Mini Prints
Here is the entire Fazzino signature All-Star Game Art Collection. Contact your favorite authorized Fazzino gallery, email us at info@fazzinocollectors.com