This weekend, New Rochelle and the New Rochelle Council of the Arts will host its annual ArtsFest Celebration. Are you planning to join us? The city will come alive with art, music, food, and entertainment…and don't forget about the Culture Trolley!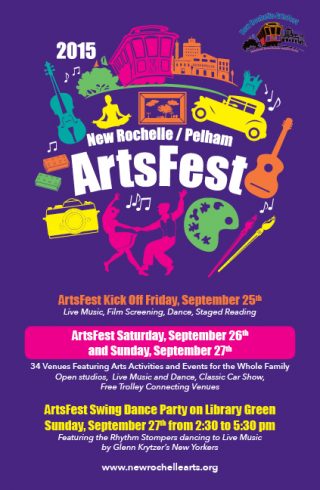 As part of ArtsFest, we're opening our studios to the public! Come tour Charles Fazzino's private studios and:
Meet Charles Fazzino
Get a Glimpse Behind the Scenes
Experience Fazzino's Latest Creations
Visit the Gift Shop
See the New Missy Art Series by Heather and Charles Fazzino
Participate in our Interactive Project
There are three opportunities to join us – Friday night's VIP Collectors Club Reception (if you're reading this then you're a welcomed VIP), Saturday from 11am to 6:30pm, and Sunday from 11am to 6:30pm.
Email us at info@fazzinocollectors.com for more information or to RSVP.