Fazzino's Derek Jeter Retirement Commemorative Pin
Charles Fazzino is proud to have partnered with premiere collectible pin manufacturer Aminco International to release this 3D limited edition pin commemorating the career of one of baseball's all-time greats, Derek Jeter. The multi-layered pin measures 3.5″ square and comes in a beautiful black wooden frame with an easel back. Each piece also includes a Certificate of Authenticity.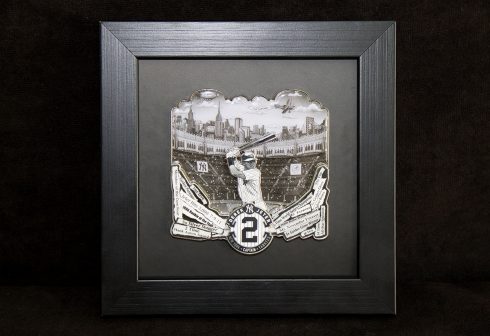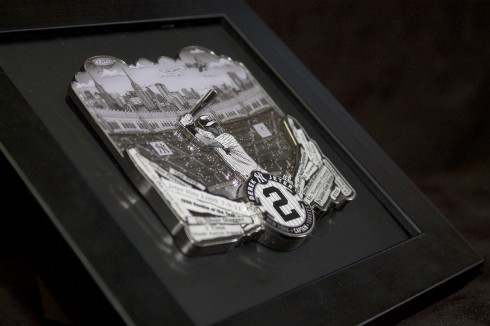 Jeter Receives Artwork From Fazzino
The artwork is based on the original work Fazzino presented to Jeter on the field at Yankee Stadium shortly before his retirement in 2014. The edition is limited to 2222 pieces and is a stunning tribute, incorporating Yankee Stadium and highlighting some of Jeter's most spectacular accomplishments including five World Series Championships, fourteen All-Star Game appearances, and the 1996 Rookie of the Year Award.
Email us for purchasing information or purchase now at ClassicPins.com.