Logo Chosen for City's 325th Anniversary
NRCA and City of New Rochelle Collaborate; Deborah Haley's Design Selected
Bright, colorful, unforgettable; That describes the striking design created by Deborah Haley, whose work has been selected as the official logo for the city of New Rochelle's upcoming 325th anniversary celebration. The new logo will be unveiled Friday morning at the annual Bastille Day celebration at City Hall. As the winning designer Ms. Haley will receive $325; two runners-up, Jesse Sanchez and Andrew Morejon, each receive $100.
"Coming up with a great logo was really important to us," says Marianne Sussman, the former City Council member who is chairing the 325th Anniversary Committee, "because the logo sets the tone for the year. We wanted something that would convey the civic pride and celebration in equal measure." She added that the logo will appear on all official documents and publications, as well as banners that will be hung on the city's lightposts.
The logo competition was a collaboration between the City of New Rochelle and the New Rochelle Council on the Arts, with the selection made by a jury of professionals that included Marianne Sussman; the artist and educator Alexi Brock, who is a member of the Municipal Arts Commission; Katrina Rhein, Director of the Castle Gallery at the College of New Rochelle and a member of the New Rochelle Council on the Arts; Sherry Bruck, President and Creative Director of Harquin Creative Group; and internationally acclaimed 3-D pop artist Charles Fazzino, whose Museum Editions Studio is in New Rochelle.
The call for entries asked artists and graphic designers to submit a design that would combine "strong visual appeal with a well thought-out concept." The function of the logo is to provide both the residents and visitors to the City of New Rochelle with a visual symbol representing 325 years of growth and development. Entries were judged on the bases of "artistic excellence, innovation, creativity and originality as demonstrated in submitted material' and "appropriateness and relevance of style and theme as relates to New Rochelle." The contest was open to all artists and designers ages 16 and up, and artists were not required to have any prior published art experience.
Graphic designer Deborah Haley, a graduate of Clark University and Parsons School of Design who also designs and sells her own line of jewelery, / says her winning design was inspired by "the manifest diversity of New Rochelle's populus and the development and cultivation of the Arts as a driving force of cohesion within the City." She explained that the logo's colorful, undulating squares represent New Rochelle's growth and economic development along the Sound," while the orange fleur-de-lis, front and center, reflects the City's rich Huguenot history and it's demographic vibrancy today. "The banners, top and bottom demonstrate New Rochelle's ability to continue inspiring and attracting vital and prosperous people to its locale. The logo, with all these elements combines, becomes an icon in which all of  New Rochelle can feel a part of, as each person is integral to making our City a great place to live."
Second place went to Jesse Sanchez, an art director and graphic designer who is also President of the New Rochelle Art Association. He says his design "played with shapes and colors with a non-representational, non-specific intention. I wanted to capture the spirit of New Rochelle, rather than the concrete, historical, or functional qualities the city possesses."
Andrew Morejon, a 2009 graduate of the New Rochelle High School currently studying at Lehman College, took third place for his design, which integrated the city's fleur-de-lis logo with representations of New Rochelle's many facets. "I wanted all the figured to original from the New Rochelle education system, which is symbolized by the silhouette of New Rochelle High School," explains Morejon. "I emphasized the fact that our community is two miles from the waterfront by placing sailboats on the inferior portion of the logo. The top portion consists of the urban setting including the "Space Shot" landmark. The lateral portions of the logo simply express the vast amount of activities and culture of New Rochelle. Lastly, the distal ends of the wings are secured with a fire truck and police car to convey a safe and secure community as well."
NRCA was created by the New Rochelle City Council in 1975 to stimulate and encourage the study and presentation of the performing and fine arts and the public's interest and participation therein. NRCA has worked to fulfill that mission by sponsoring art exhibitions, theatrical productions, dance recitals, film screenings, lectures and concert series as well as city-wide events like ArtsFest and the Sound Shore Shakespeare Festival. This season NRCA programs are made possible, in part, by ArtsWestchester with funds from Westchester County Government, the City of New Rochelle, and the support and participation of NRCA's membership. For more information on how to become a member visit NRCA on the web at www.newrochellearts.org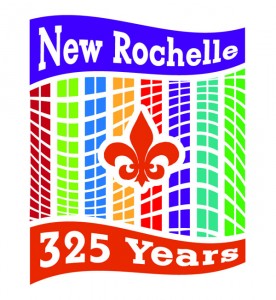 Deborah Haley's winning logo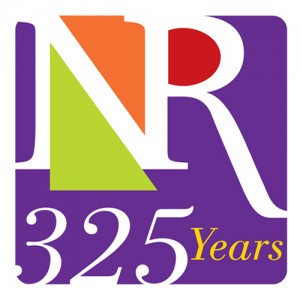 Logo by Jesse Sanchez, runner-up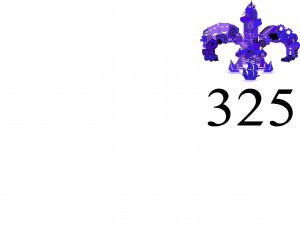 Andrew Morejon's logo, 2nd place winner