And so another All-Star Game comes to a close…and boy was it a great one! Cincinnati was a wonderful host to a week's worth of memorable events. Charles Fazzino was there for all of it and as usual, he made the media and FanFest rounds.
He had the honor of meeting the great Johnny Bench who visited us at our Baseball Art Exhibit. What a gentleman…and he loved the artwork too!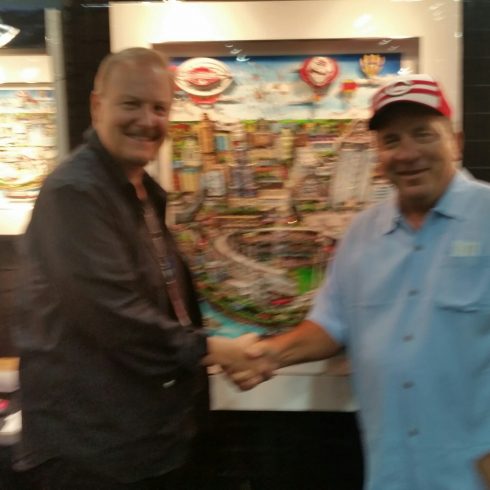 All four local affiliates invited Charles on their news programs, and our friend Tara Gore even stopped by the booth with her camera from mlb.com.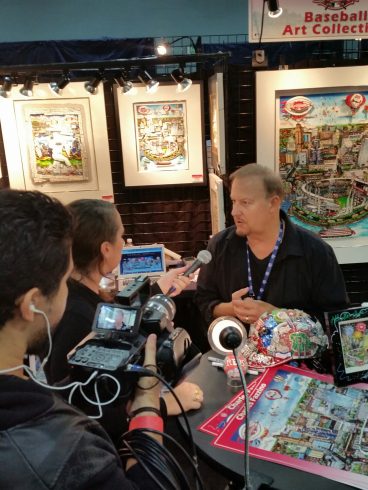 We also found out that the folks from Cincinnati sure LOVE their Reds!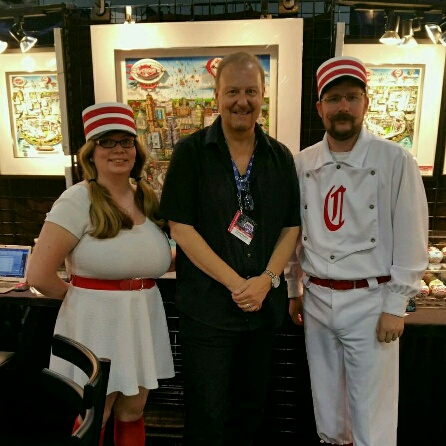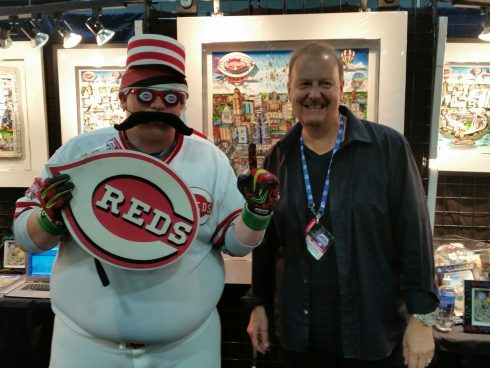 And of course most importantly, Fazzino spent hours at FanFest meeting his fans, signing his program covers, and creating some beautiful artwork.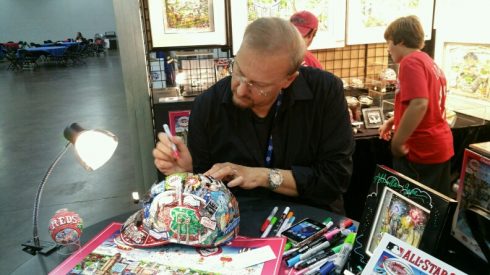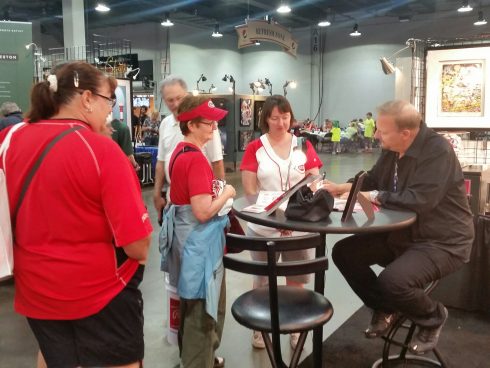 WE HOPE TO SEE YOU NEXT YEAR IN SAN DIEGO!