Holocaust Survivors Join Artist in Inspirational and Educational Workshop
On December 7th, Charles Fazzino joined two survivors of the Holocaust to host an art workshop for children at the The Holocaust Memorial and Tolerance Center of Nassau County. Survivors Anita Weisbord, Ethel Katz, and her daughter Felice Katz, worked together with a group of kids to recreate a version of his artwork titled "After the Darkness," the centerpiece of a current Fazzino exhibition titled "Heroes of the Holocaust" in the museum. Fazzino explained his process and the inspiration behind the artwork and then invited the participants to assist him, one at a time, in assembling the 3D centerpiece. At the same time, the other participants created their own works to decorate the matting around the artwork. The resulting work is a true collaboration.
Created especially for The Holocaust Memorial & Tolerance Center of Nassau County, and for this exhibition, "After the Darkness" is a compelling look at the life and the hope that arose from the ashes of the Holocaust. It evokes the gloom and suffering of the times, and yet blooms into a celebration of the resilience, the love, and the light that we hold onto as the legacy of such a dark period in history.
"Heroes of the Holocaust" is a moving tribute to so many who sacrificed to much to save the live of Jews during World War II. The exhibit will be up until February 2nd and is open to the public.
Pictured below are holocaust survivors – Anita Weisbord, Ethel and Felice Katz working with Charles Fazzino to recreate "After The Darkness" 3D Pop Art piece: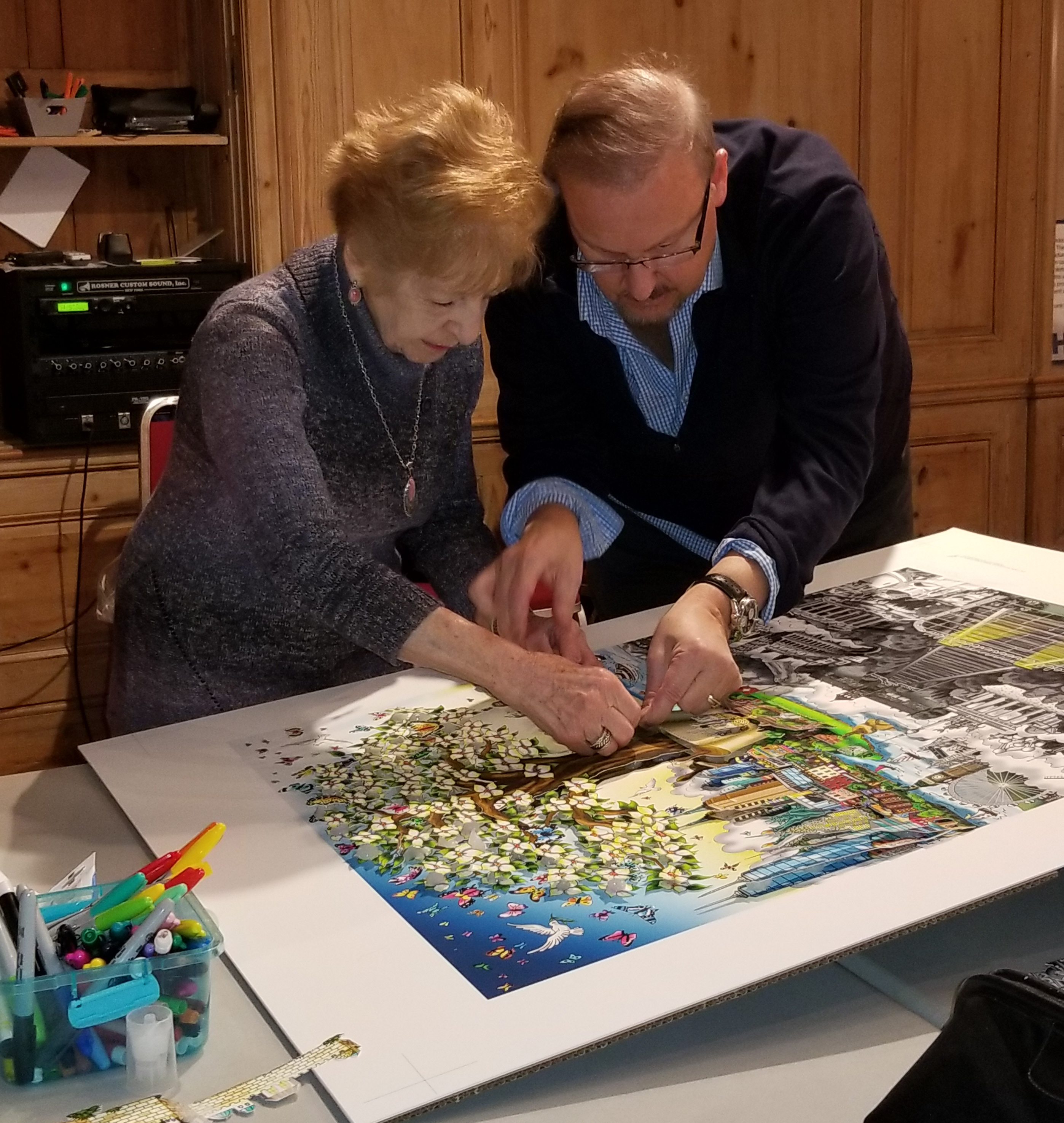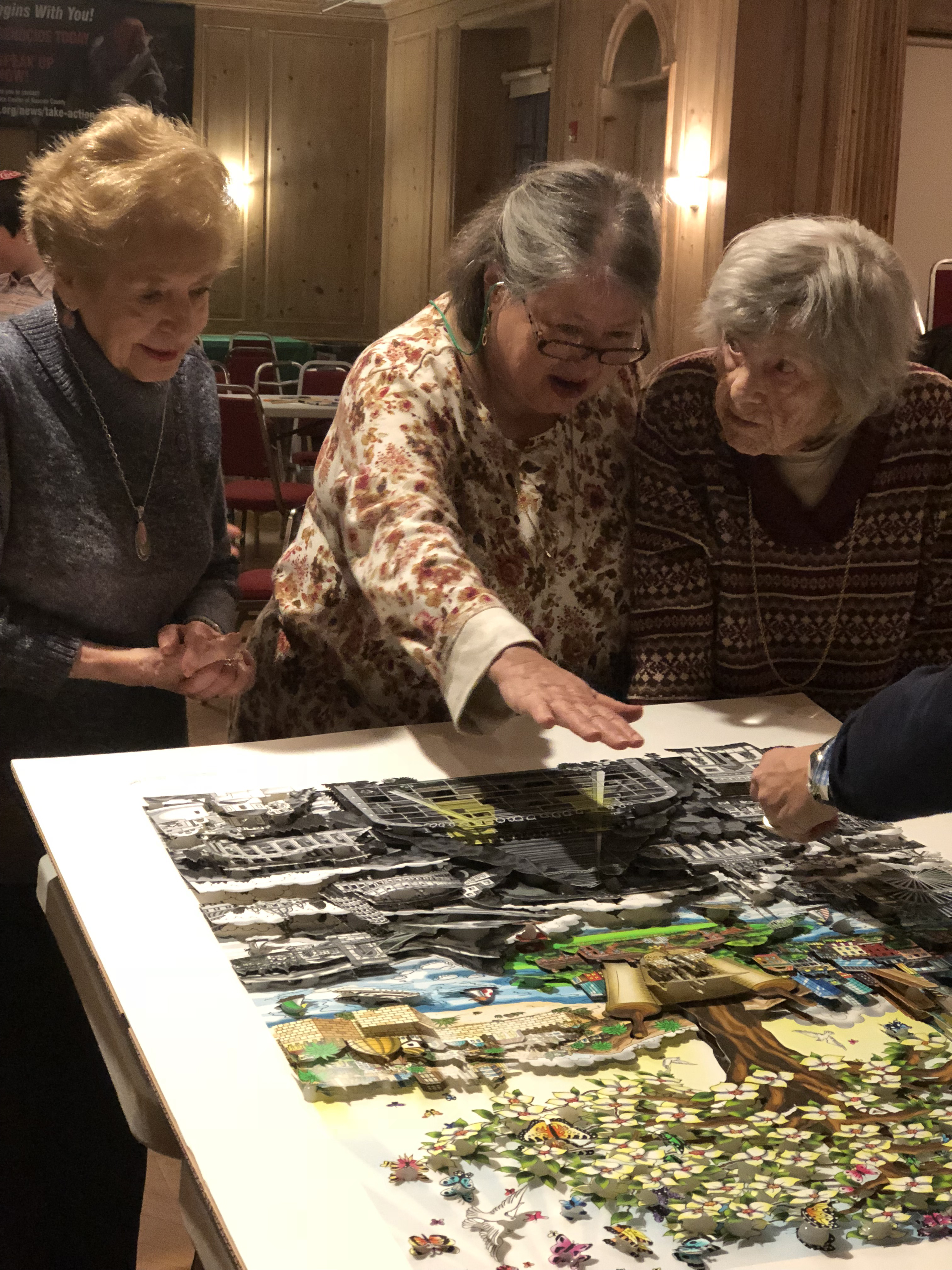 Participants painted, cut out, glued, and embellished pieces onto the artwork with Fazzino: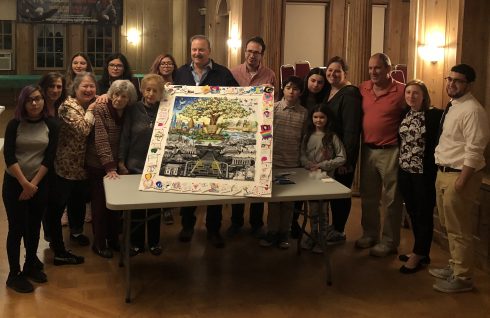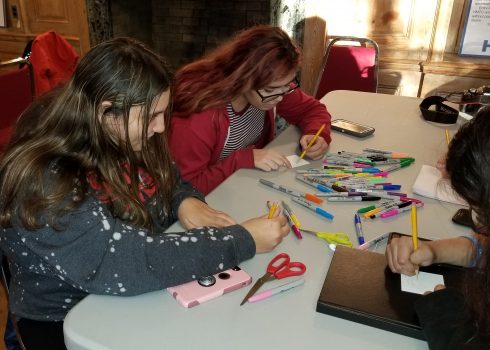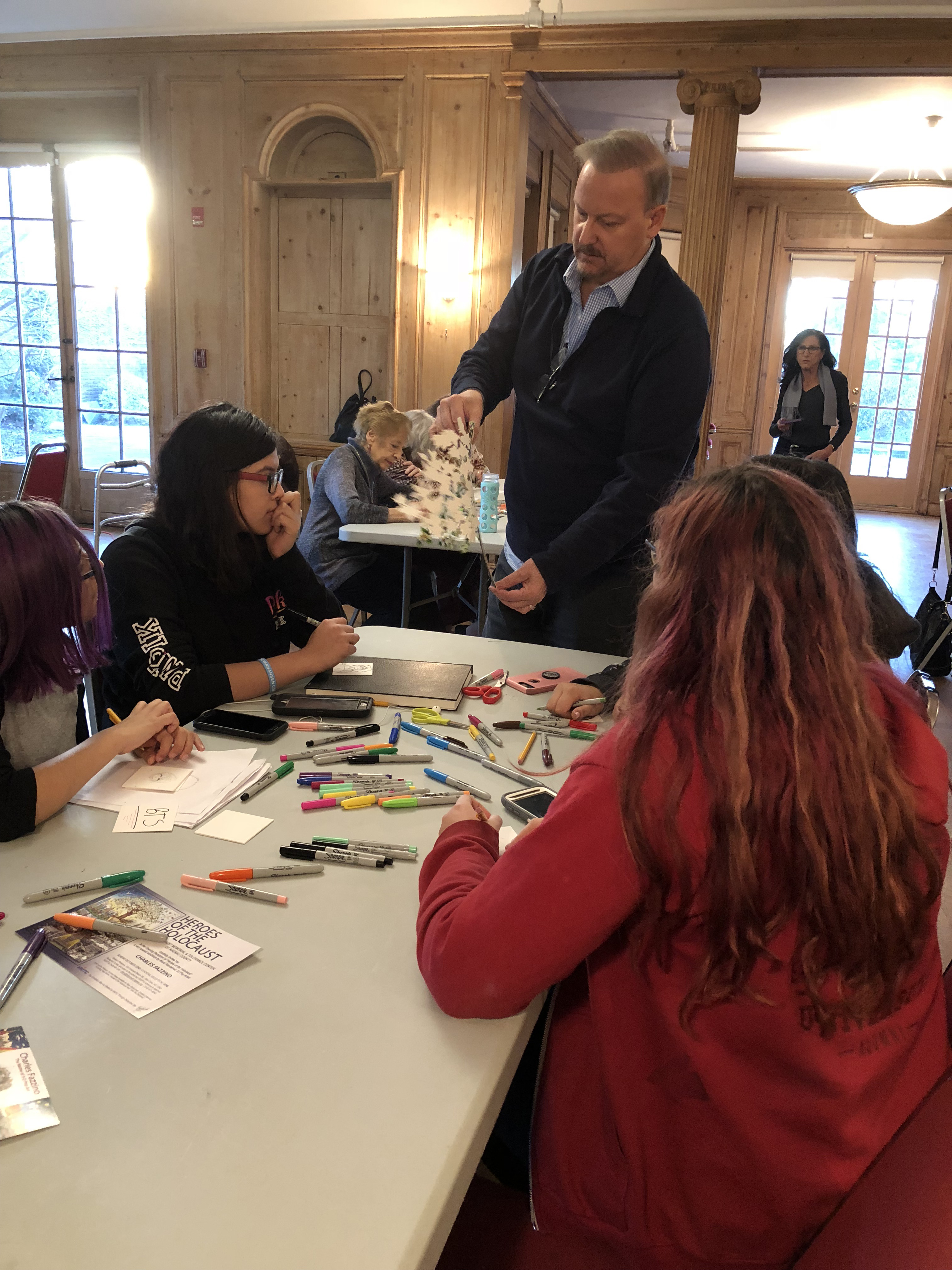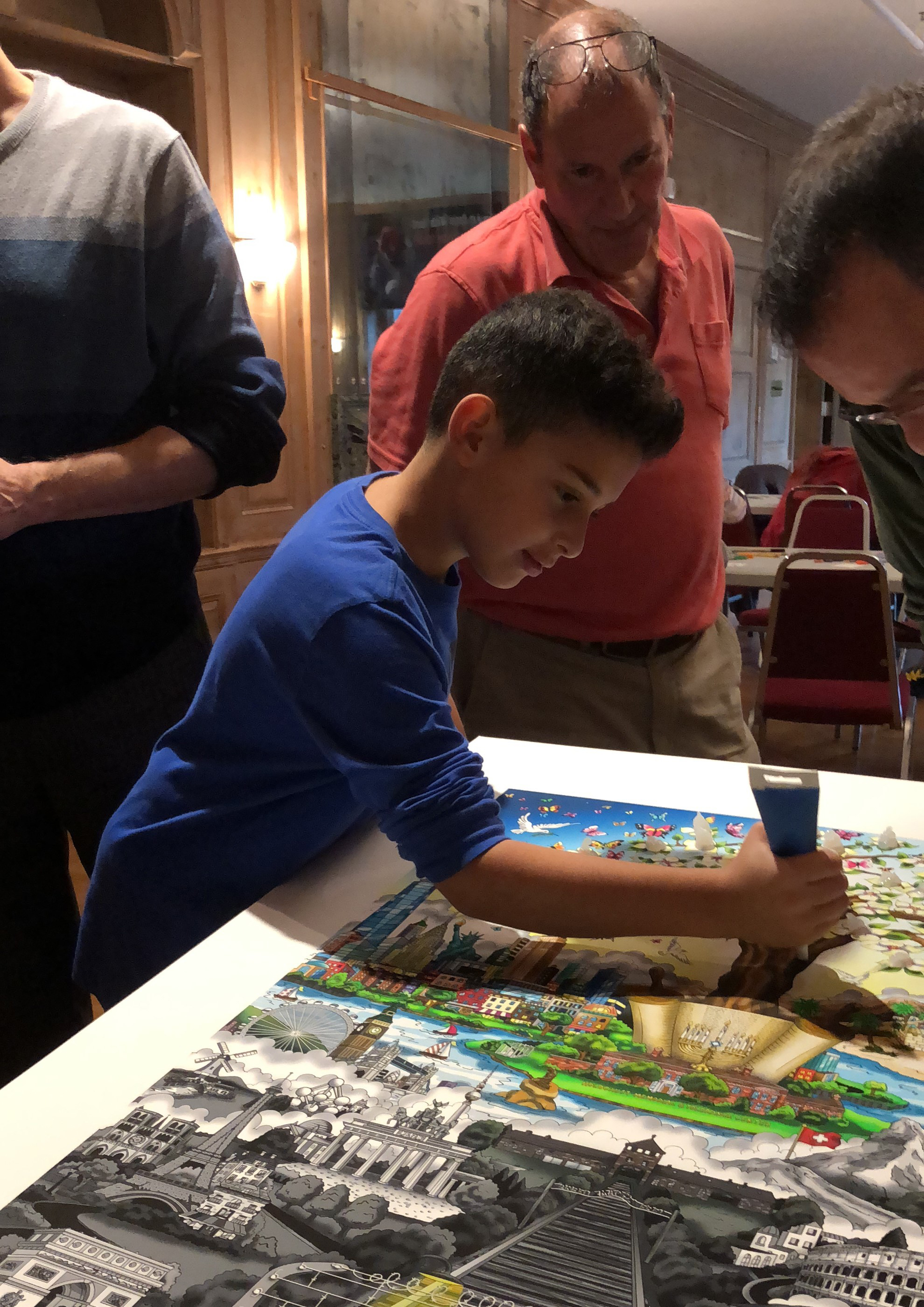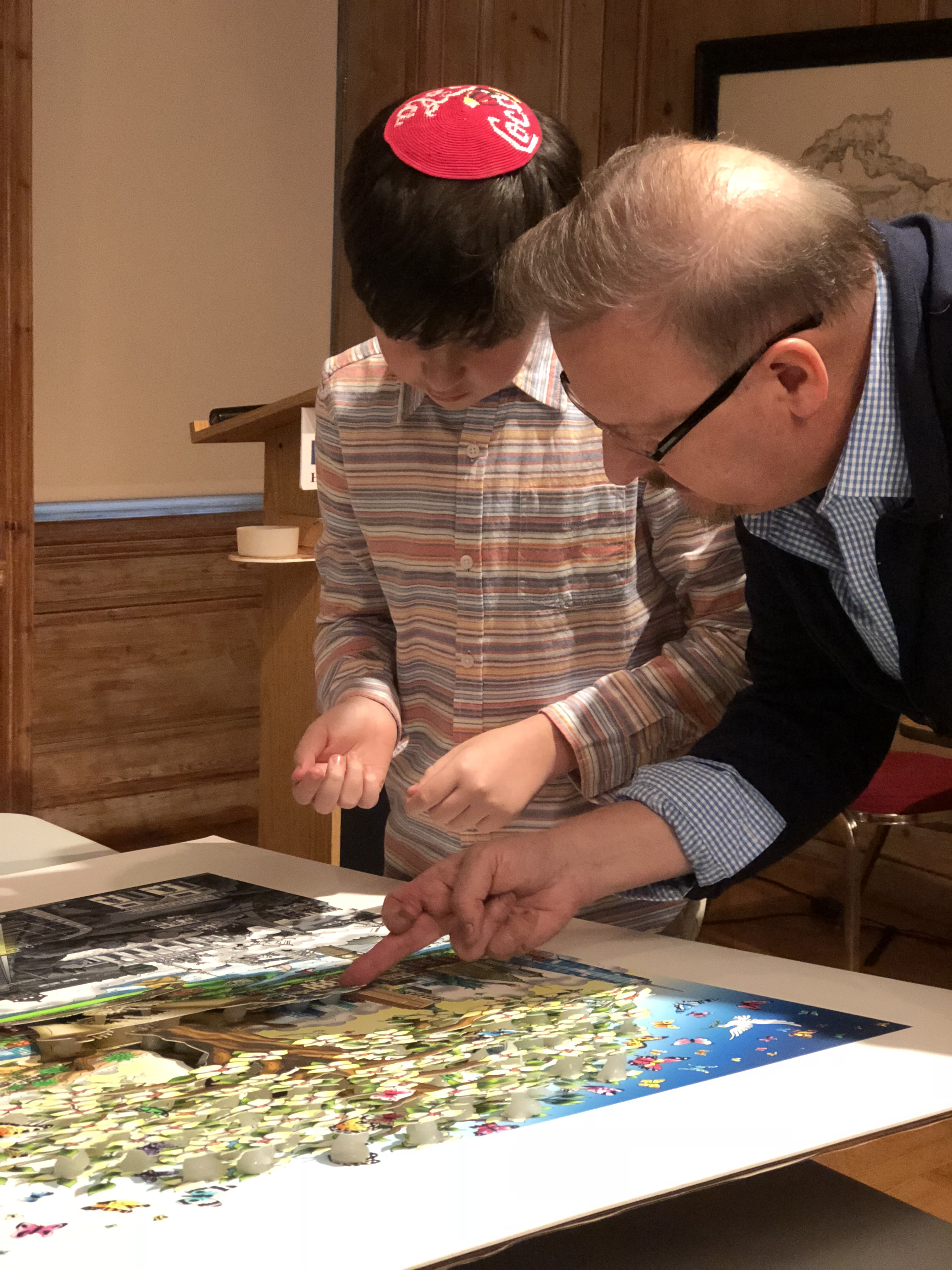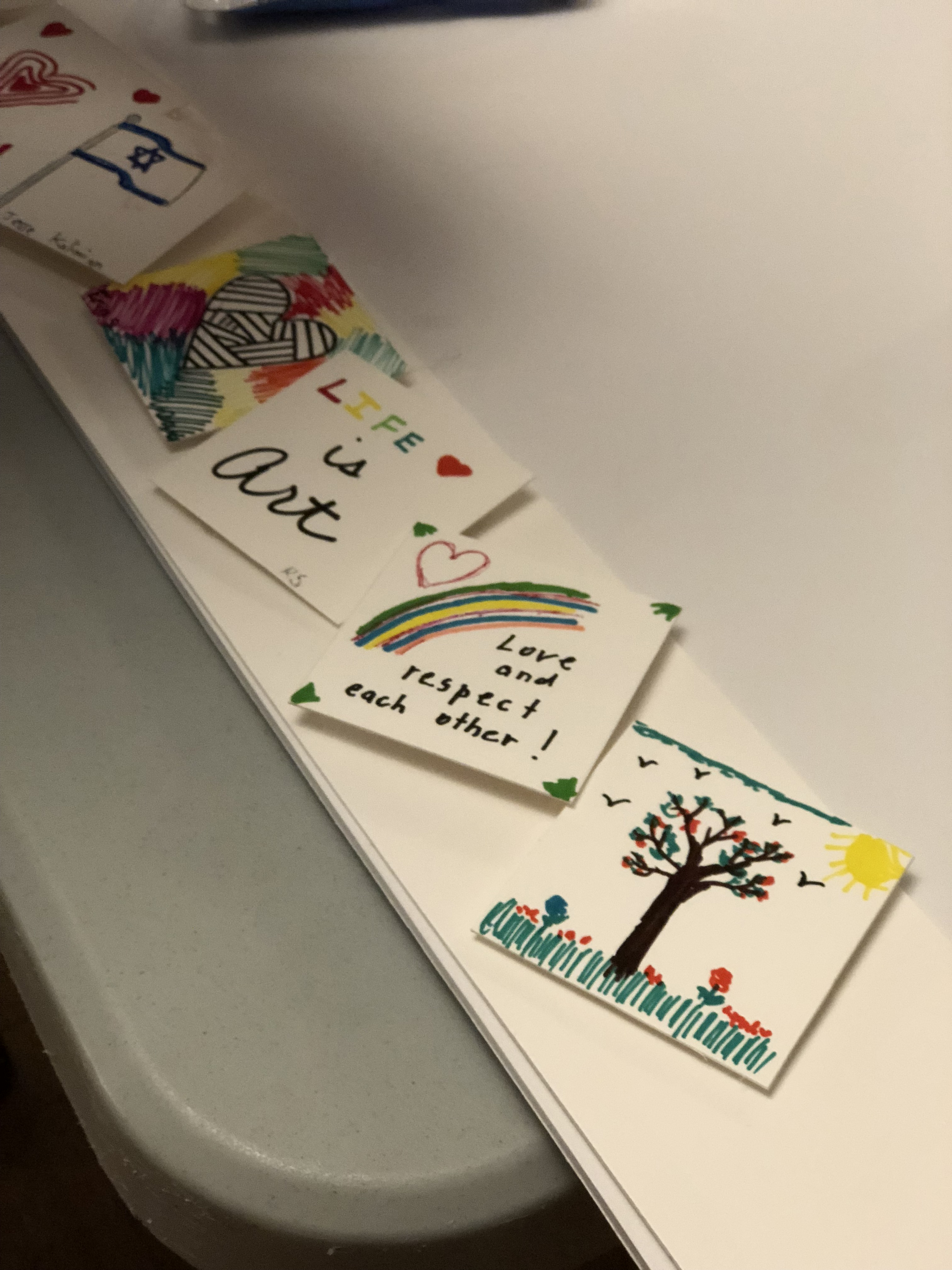 Ashley Shteingart and her family traveled to Long Island from the Bronx to meet Fazzino, work with him, and present him with her own Fazzino-inspired artwork: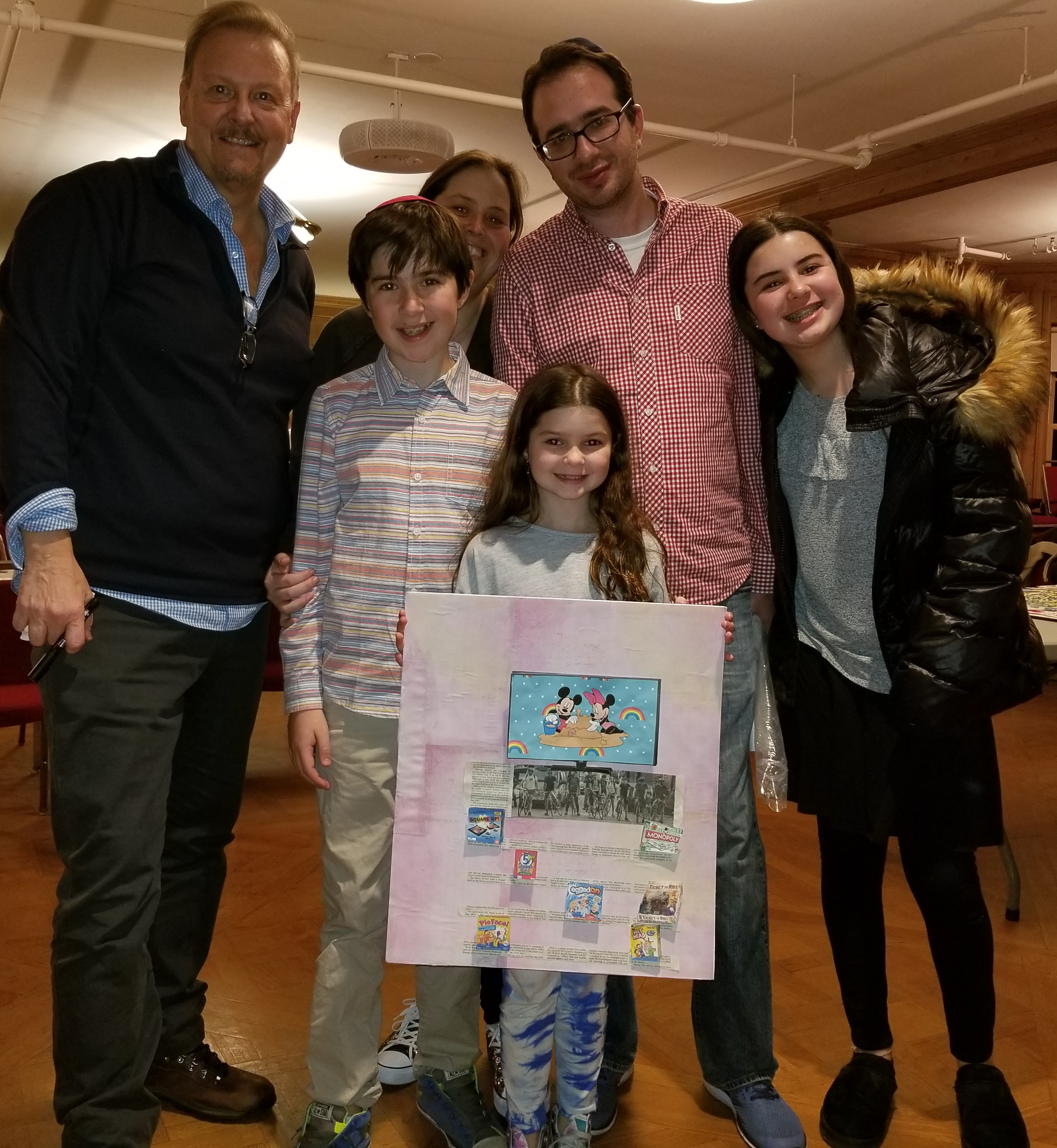 Looking for other news and updates? Check out the Fazzino
Instagram,

Twitter, or Facebook for more!