Charles Fazzino has spent the last several days rubbing elbows with some of the world's greatest baseball fans and stars. He's been at the MLB All-Star Game Fanfest at the Miami Beach Convention Center – Major League Baseball's huge interactive baseball theme park, set up leading up to the All-Star Game played in Miami on Tuesday, July 11th.
While there, he's had the opportunity to visit with baseball stars Bobby Bonilla,who reminisced about a signing he did with Fazzino back in the 1990's, and Andre Dawson, who divulged he has the Chicago Cubs Wrigley Field piece done by the artist. In between, Fazzino's made appearances on MLB.com, the Florida Sun-Sentinel website, and Fox Sports Miami. It's been a whirlwind but a fun one, as always!
Here are some of the highlights in pictures: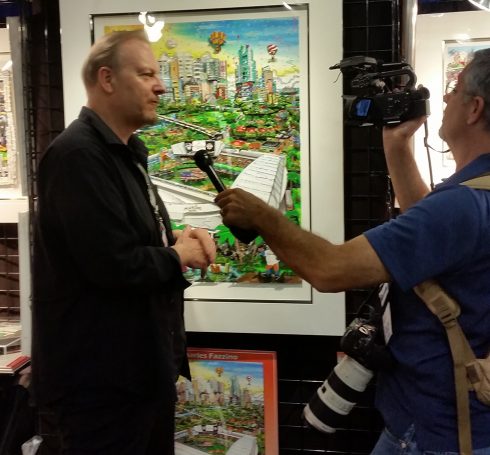 Sun-Sentinel Interview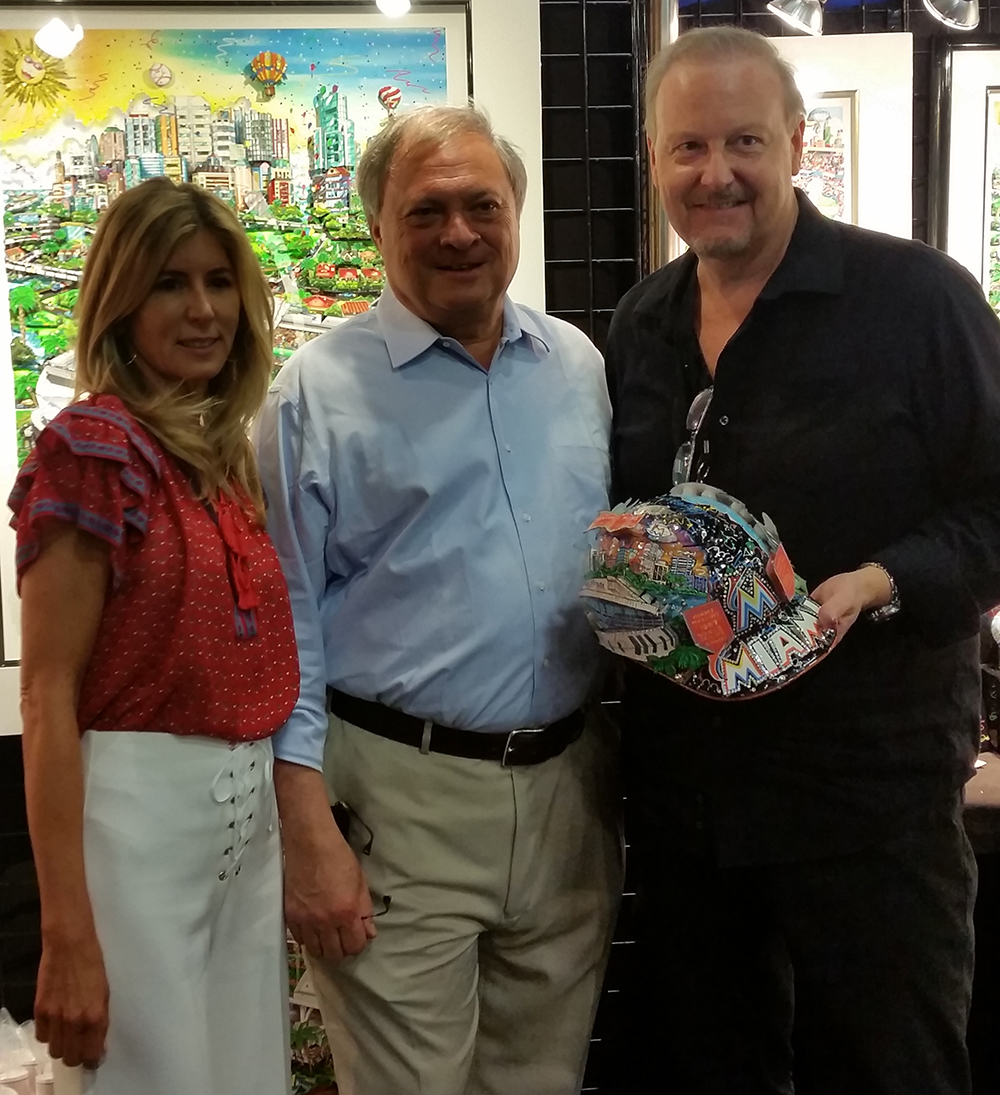 With Marlins Owners Jeffrey and Julie Loria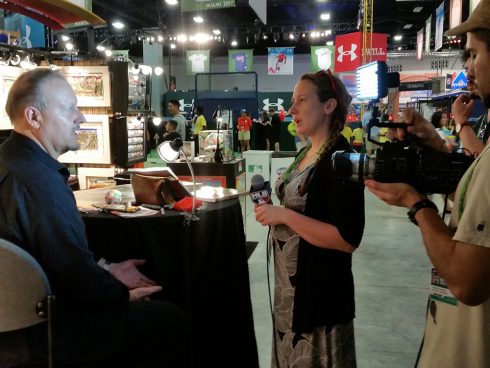 Interview with MLB.Com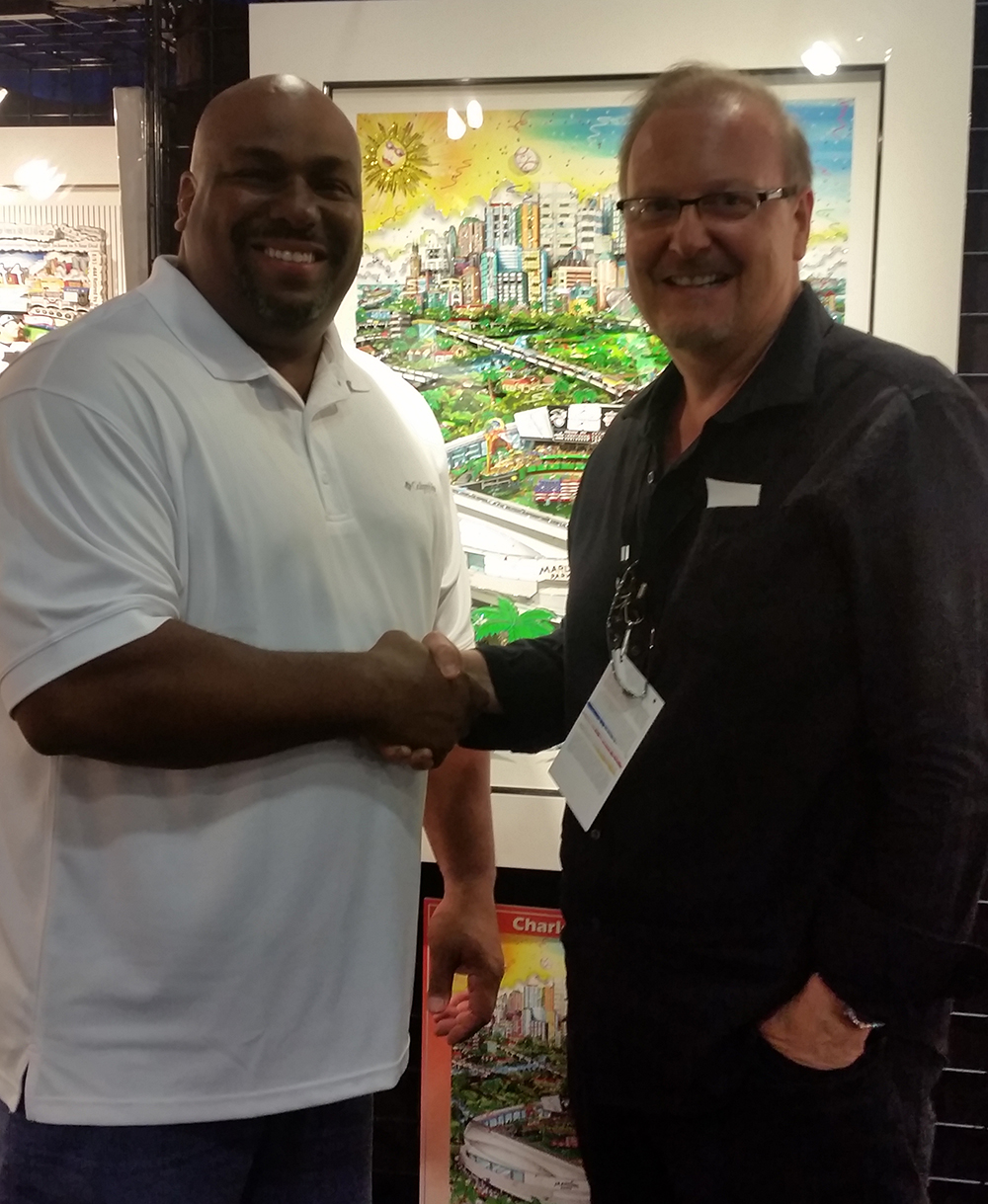 Baseball Great Bobby Bonilla
We hope you enjoyed this Fazzino recap at MLB'S All-Star Fan Fest!
Tell us what you think in the comments below or on
 

Facebook

 

or

 

Twitter!