Charles Fazzino is about to embark on a whirlwind European Tour, visiting three countries (Germany, Switzerland, and France) and six galleries over the course of ten days. At each location, he'll be signing artwork for collectors and debuting new limited editions and originals, some of which will be exclusively available at their respective galleries.
He will spend his first weekend (October 10-12) in Germany visiting Galerie Mensing in Hannover, Berlin, and Koln. In Koln, he will be unveiling his new limited edition titled "For the Love of Koln," the first edition artwork he has done on this beautiful city.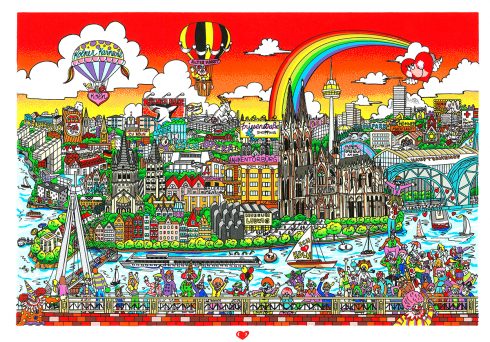 From Germany, he will visit Switzerland, appearing on Thursday, October 16th at the Art & Emotion Gallery in Lausanne. There, he will unveil a new limited edition titled "Lausanne and Riviera Suisse."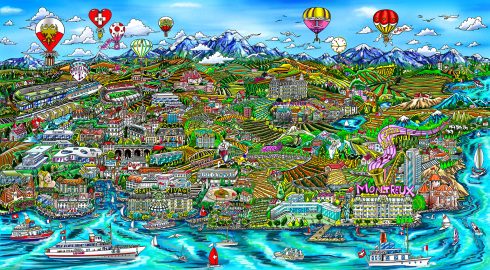 After Switzerland, he will hop over to France for the second weekend, appearing at Galerie Arnaud Rogez in Lille on Friday, October 17th and Galerie Nuances et Lumiere on Sunday, October 19th.
All of the galleries will also feature Fazzino's new release titled "It's a Small World Mural." Fazzino visits Europe 2-4 times each year, but rarely does he pack so many shows into one trip. "I'm looking forward to it," said Fazzino from his New York Studio. "I am travelling to some of my favorite places in the world and visiting with some of my favorite collectors and friends. I always receive a warm welcome and in a sense, I almost feel like an American Ambassador. It's fun and always incredibly interesting. I will probably be exhausted after all the traveling but it will be worth every minute of it. I look forward to seeing everyone."