Have you seen the work of Simon Schubert? He is an artist from Cologne, Germany who creates incredible architectural masterpieces simply by folding blank paper. His technique allows him to capture both real and invented buildings and rooms in mystifying detail.
The ghost-like shadowing and mesmerizing detail draw you in, whispering a story about present or previous inhabitants…..begging you to delve into the history of each place. Ironically, his biggest inspirations aren't visual artists, but rather writers – Samuel Beckett and Edgar Allan Poe – both known for their mysterious and somewhat disturbing works. Schubert has certainly adapted their Gothic style to a visual form and each piece "speaks" about both isolation and suspense. Don't you just wonder what is around the next bend or on the other side of that door?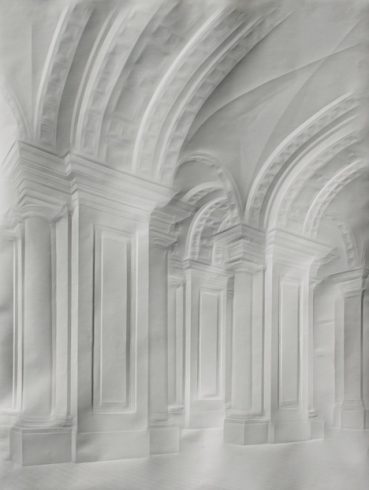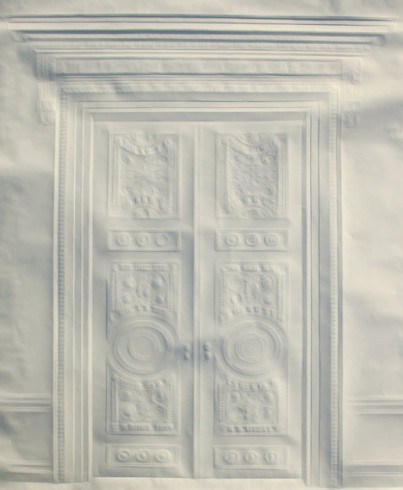 Experimenting With Minimalist Artwork
In 2013, Charles Fazzino started experimenting with some relief-type paper cutouts, utilizing only line to render his three-dimensional images. The effect was somewhat similar to Schubert's in that it's minimalistic, but it resulted in a more literal translation of the subject matter. Below is "A White Winter Weekend," by Fazzino.